A new breed into North American Thrash Metal that offers a tasteful musical work.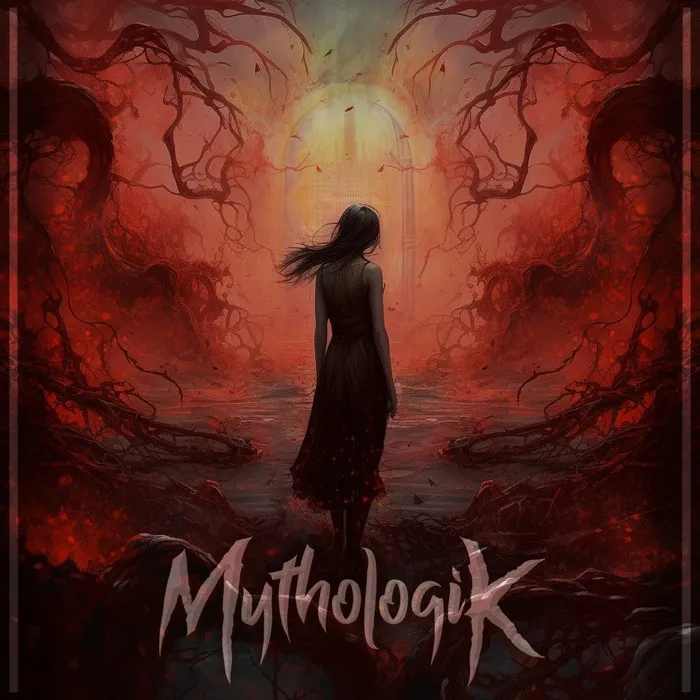 In the past (especially during the 80s), it was extremely common for bands to release an EP instead of an album. It was simple: an independent act, with lack of money in hands, had to do it on the way it could, or then do nothing and wait (on this second way, things could become harder, and nothing would be release, as many cases we can see in history of genre). Today, an EP can have two reasons: to keep things warm as the band is composing and recording a new album, or then to present a band to the public (and serves as a 'thermometer' to check if it will have appeal). Maybe the second one is the right reason for the North American act MYTHOLOGIK to release "Mythologik". Their musical work lays in a modern form of North American Thrash Metal, or in other words, a melodic and hooking set of influences inherited from Heavy Metal with the violence and adrenaline of Thrash Metal, here improved by a refined technical work on the instrumental sheath (and some keyboards appears in some moments, as can be heard on "Eroded"), and with some influences of US Metal and USA Power Metal.
Of course some can say this formula was used many times in the past, but in the hands of this duet it really gains a new life and energy. Of course they still have potential to be turned into music in the future, but's really very good. Bryan Eckermann (who plays all the musical instruments on the band, and is a producer and sound engineer known into the scene) is the one who did the recordings, sound engineering, produced, mixed and mastered the songs of "Mythologik". All songs are sounding clean and defined, aggressive and with tons of heavy weighty. It could be a little better (it sounds 'artificial' in some moments), but's really good.
"Across Again" comes storming with aggressiveness and technique, with some very good rhythmic changes (what means a good work is done by bass guitar and drums) and filled with keyboards parts. On "Eroded", the tempos are faster and aggressive, lying upon nasty and hooking guitar riffs and arrangements (but pay attention to the very good melodic arrangements on the guitars' duets). A horror-like ambience introduces the fast "Todesgeist", where the nasty clean vocals are really excellent. And "Heir Apparent" ends the EP with abrasive aggressiveness being entwined by gloomy melodies (due the tremolo picking parts on the guitars), and an oppressive chorus (again with very good technical moments of bass guitar and drums).
"Mythologik" is that kind of EP that really make the hearers think why in the blazes it's not a full album. Let's hope that MYTHOLOGIK will release a full-length soon (obviously turning their potential fully on great songs, because they're able to do that).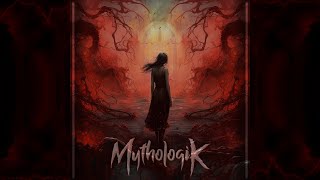 When clicked, this video is loaded from YouTube servers. See our privacy policy for details.
"
Mythologik

" Track-listing:

Across Again
Eroded
Todesgeist
Heir Apparent
Mythologik

Lineup:


Joe Gregory - Vocals
Bryan Eckermann - All Instruments