DEMOLIZER: New Album "Post Necrotic Human" Streaming, "It's not all fun and glam all the time" Ben Radtleff states
Interview with Ben Radtleff from Demolizer by Jason Deodato Demolizer is the Danish answer to […]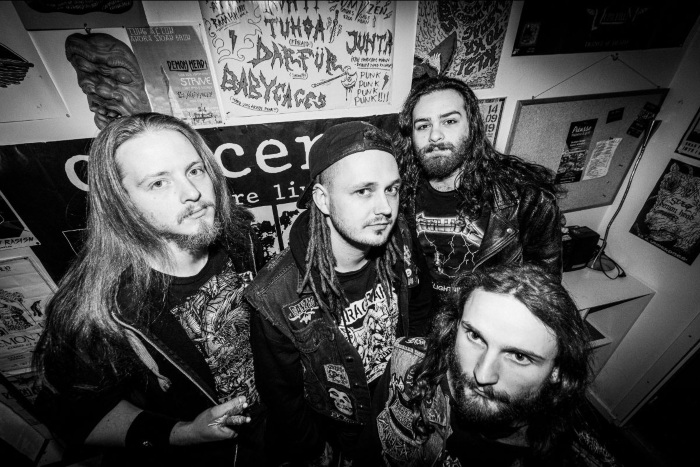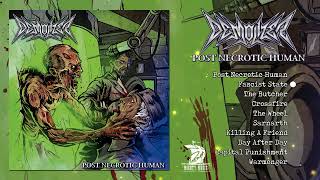 When clicked, this video is loaded from YouTube servers. See our privacy policy for details.




Interview with Ben Radtleff from Demolizer
by Jason Deodato


Demolizer is the Danish answer to the new wave of thrash metal and they do it like it's 1985. The Copenhagen quartet show no signs of slowing down in their sophomore album "Post Necrotic Human", to be released this Friday, which we premiere now here, in a worldwide exclusive. And we talk with vocalist/guitarist Ben Radtleff to know more about this Danish fab four.

You released your debut album right in the middle of the Covid-19 pandemic, right? How is the experience of releasing this one, so far, when compared with that first one?

Yes, that's correct. Releasing our debut album in the midst of the Covid-19 pandemic was certainly a unique experience. As for this new album, the overall experience of releasing it has been quite similar to the first one. There is still a sense of excitement and anticipation leading up to the release, and once it's out, things tend to get a little crazy. The main difference, of course, is that this time we are not navigating through the pandemic, which has been presented to help a lot.

Your albums kind of have a story with a guideline? What can you tell us about that story and in what point does this album leave us in in?

Actually, our albums don't follow a consistent story or have a guideline. We don't aim to create a cohesive narrative throughout our music. However, some of our songs do revolve around fictional themes involving our mascot, "Gary the Ghoul." We started with a track called "Ghoul" where Gary wreaks havoc. In our latest album, "Post Necrotic Human," the title track portrays Gary's escape from captivity and his insatiable hunger for human flesh. These are all fictional horror stories we enjoy crafting, but there isn't an overarching storyline or intended continuity between them. Each song stands on its own.

Playing thrash has a very specific set of stylistic rules. Do you tend to discuss them in the composition process ' as in "This is thrash/this is not thrash ' or everything you write comes naturally in this kind of music?

When it comes to the composition process, we generally don't have extensive discussions about adhering to specific stylistic rules. We prefer not to confine ourselves with strict labels. While we definitely have a passion for thrash, we also draw inspiration from various genres and incorporate them into our music. In fact, for this record, we've incorporated a significant amount of death metal elements. We enjoy exploring and experimenting with different influences, allowing our creativity to flow naturally rather than focusing solely on strict genre boundaries.

Having said that, do you ever throw out ideas because you suddenly realize they're a bit too much like one of your influences?

Yes all the time!

Nowadays' bands have to tour a lot of they want to get any money back from the huge investment that having a band means. How do you balance this touring life with your everyday life and duties? Is it a hard task and sometimes you get demotivated, when you add the band managing duties, or is it all fun and glam all the time?

Balancing the demands of touring with our everyday lives and responsibilities can indeed be challenging at times. While it's undeniably a thrilling and enjoyable experience, it's not all fun and glam all the time. Managing the band's duties on top of touring adds another layer of responsibility. There are moments when we feel overwhelmed or demotivated, especially when faced with the financial realities of sustaining a band. That said, the joy and passion we have for creating music keep us going. We are actively seeking a manager to help alleviate some of the logistical burdens.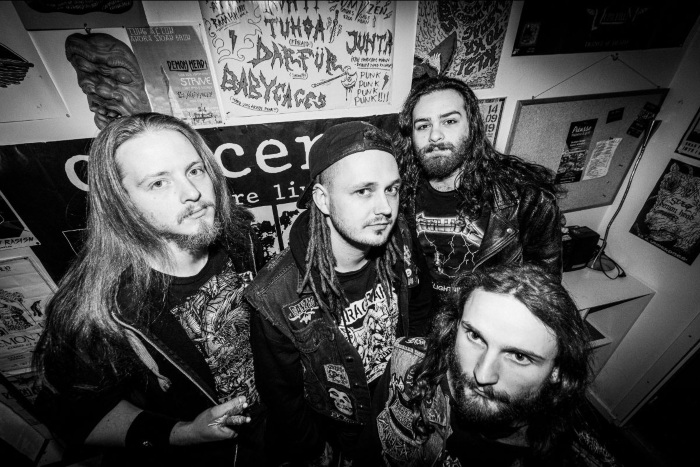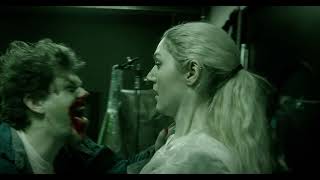 When clicked, this video is loaded from YouTube servers. See our privacy policy for details.


FOLLOW DEMOLIZER: Like:Demolizer - Startseite | Facebook