Fragments of Consciousness
Disconnected Souls
If Light can be bound to Darkness, the music of this quintet is a fine musical depiction of such thing.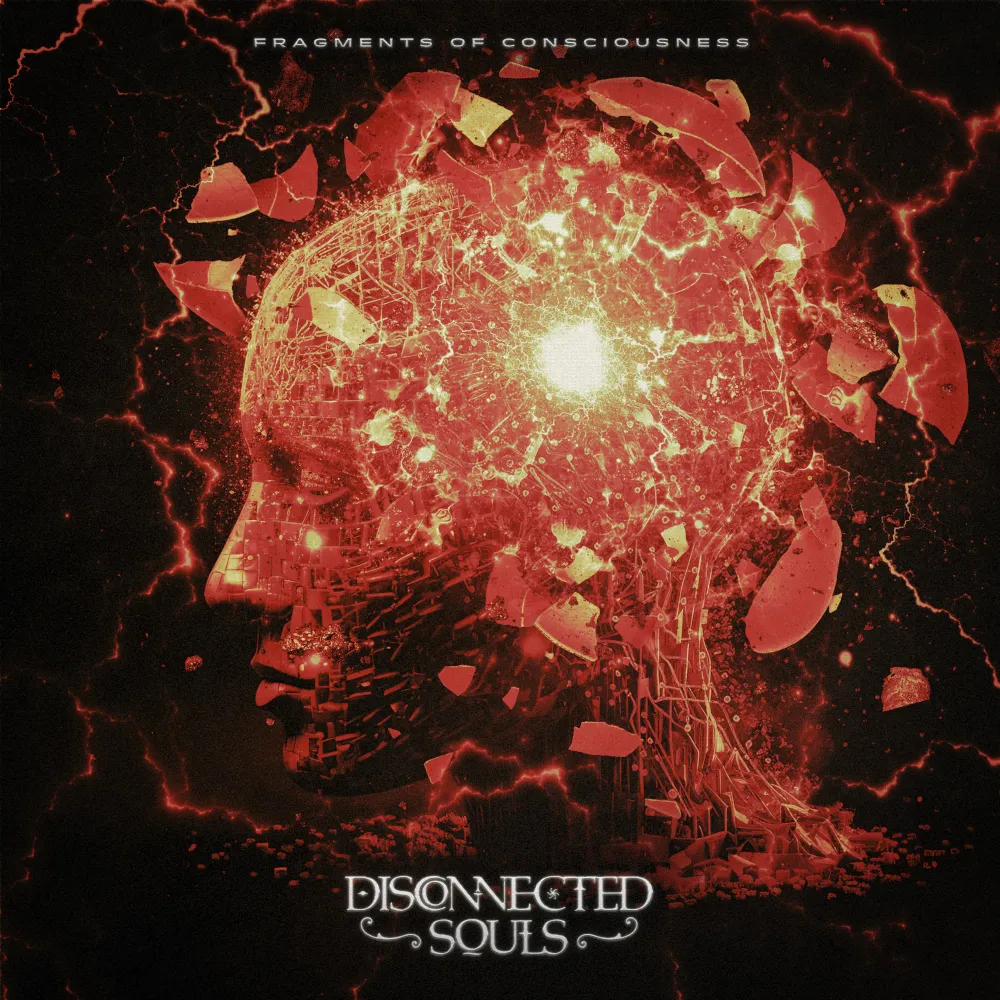 Sometimes, to defy conceptions and create new models is needed for musicians and artists in general. This is the way when things become new, and can spread in directions (and genres) that aren't expected in the beginning. The hardships of understanding what's going on defies (and frighten) those who are relying on defined forms and formulas (this is one of the reason for some Old School Metal fans deny the value of the new tendencies). But the unexpected can be delicious, as the UK based quintet DISCONNECTED SOULS can prove with "Fragments of Consciousness". The band is a quintet, but where the musicians don't occupy definite places, because one can make the programming on one track, so can play another thing on other, creating a complete different dynamic of the usual.
In the modern outfit used by the quintet, they are dealing with influences of Metalcore, Industrial Metal/Rock, Symphonic Metal, New Metal and many more. It's like combining NIGHTWISH, LACUNA COIL, SLIPKNOT, KILLSWITCH ENGAGE, SOULFLY, LACRIMOSA and some others in the same album, with many breakdowns and many more to show. It's different, personal, filled with a young and savage energy. In other words: it's different from the usual. And in some parts (for those into other forms of arts than music) it's filled with a theatrical and cinema-like concept. The production was shared by the band members (with different ones from track to track of the album), so one can check some differences, but everything sounds as a solid unity. And the sonority of the album is clean, defined, but allowing distorted and brutal modern parts to exist with tender and introspective moments.
Musically speaking, "Fragments of Consciousness" works as a solid unity, inspired and interesting from its beginning to its end. It's almost a sin to say that one or other song is the best one. But for dealing with the album for the first time, the better ones are
"Delirium" (a full Industrial ambience fills the song, but always contrasting with aggressive and bombastic parts, with vocals going from clean singing to harsh snarls, to male to female chants contrasts), "Dissonant Whispers" (some melancholic touches with pianos with hypnotic modern guitar parts are seductive and catching at the same time), "Plague Rats" (the New Metal/Metalcore is amazing, contrasting with effects and keyboards parts, with aggressiveness and elegance walking hand in hand), "Petrichor" (the lovely contrasts between aggressive Industrial moments with Symphonic deeper parts is amazing, with violin and pianos filling the spaces).
"Symbiont" (that evocates changes between deeper hypnotic moments with abrasive aggressive parts, with a solid work of bass guitar and drums), "Kintsukuroi" (that even with some New Metal/Industrial touches, is focused on a more melodic way, being accessible for radios, and what great clean vocals), "Human Error" (with a more horror-like feeling appeal changing to bombastic combinations between Industrial Metal and Symphonic Metal elements), and… It's useless to point songs to begin with, because like the previous ones, "Loveless", "Silence of the Doves", "Fragments", "Monachopsis (A Waltz at the End of the World)" and "Iyashikei" are songs with its own values and treasures that are waiting to be discovered by you. And the more you hear the album, the more it will reveal its vast range of richness.
It's obvious that those that are into more traditional formats will have a hard time when dealing with "Fragments of Consciousness". But those who are able to accept the differences will find on DISCONNECTED SOULS a treasure!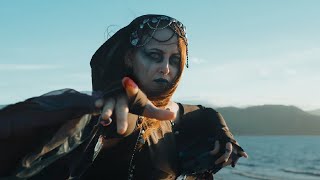 When clicked, this video is loaded from YouTube servers. See our privacy policy for details.
"
Fragments of Consciousness

" Track-listing:

Delirium
Dissonant Whispers
Plague Rats
Petrichor
Symbiont
Kintsukuroi
Human Error
Loveless
Silence of the Doves
Fragments
Monachopsis (A Waltz at the End of the World)
Iyashikei
Disconnected Souls

Lineup:


Matthew Simon Fletcher - Vocals, Guitar, Bass, Keyboards, Programming
Patrick Lloyd - Vocals, Programming
Holly Frances Royle - Guitars, Vocals, Keyboards, Programming
Tim Jenkins - Synths, Keyboards, Guitars, Programming
Felix Luca King - Vocals, Violin, Kalimba, Programming