Beneath the Crimson Prophecy
Diabolic Night
The mix between Speed/Heavy Metal with Black/Thrash Metal touches and other influences offered by this band is hard to resist to.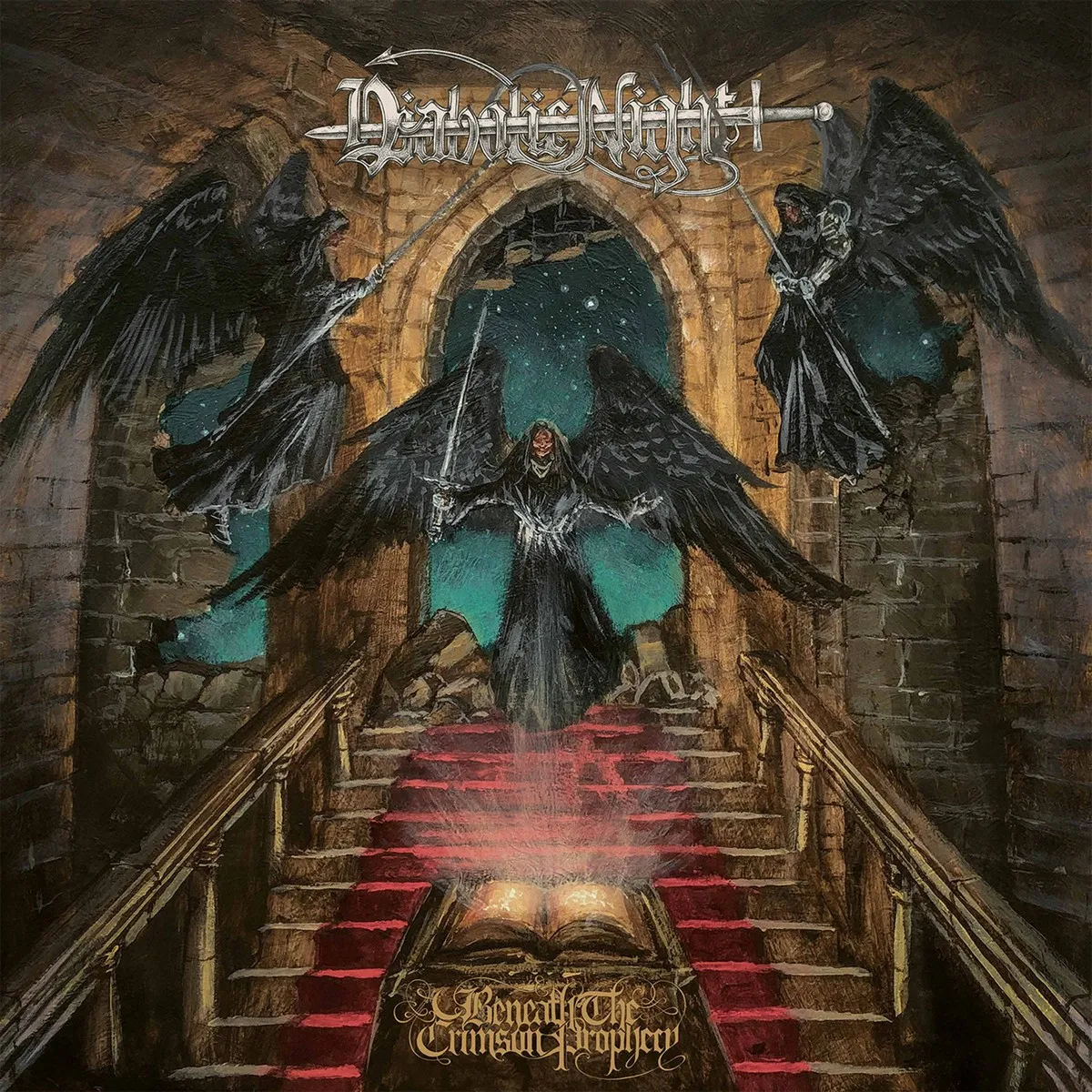 One can easily find the roots of 80s Metal genres to acts as MOTÖRHEAD and JUDAS PRIEST: from the first one, the aggressiveness and the energy; and from the second one come the speed and refinement. And it's what's expected from bands that work on Old School Metal trenches (obviously sharpened and shaped by the musicians' personalities). And on the second album of the German band DIABOLIC NIGHT, "Beneath the Crimson Prophecy", it's what one can find. The band works on a melodic trench of Speed Metal/classic Heavy Metal (many influences of NWOBHM and ACCEPT can be heard on the guitar solos and arrangements, and charming keyboards ambiences), but with many influences from German Black/Thrash Metal (namely SODOM during "Expurse of Sodomy" and "Persecution Mania" days, and DESTRUCTION on the age between "Infernal Overkill" and "Eternal Devastation"), and even some elements from 90s Scandinavian Black Metal (the tremolo picking parts on the guitars guards some similarities to it).
It's a hybrid musical form that shows its value at each song that is presented to the listender: they bleed in energy and with life, but sharpened wisely. The best is to hear and enjoy without worrying about genres and labels, just enjoy is enough. The band again worked with the Italian producer M. Scarpari on the mastering and mixing. The idea seems to bear an organic sonority that resembles the past, but for the band's music, the crudeness is beyond the point. It's good, but could be better, especially on the choice for instrumental tunes.
Musically, there aren't complaints or doubts about the value of what the songs of "Beneath the Crimson Prophecy" stand for. But for a first taste of what is offered on the album, the right ones are "Tales of Past & Mystery" (it's really a hooking Speed/Black Metal song based on very good guitar riffs and arrangements), "The Sacred Scriptures" (the speed decreases, focusing on something more melodic and landscaping on some moments, with very good piledring parts of bass guitar and drums where SODOM's influences are clear), "Pandemonium" (where some keyboards' parts creates melancholic ambiences under some slow paced parts, before exploding in fast and energetic shots), "Vicious Assault" (a true Speed/Black/Thrash Metal moment with snarling vocals under a solid instrumental sheath), and the long and catchy "Arktares Has Fallen". But the entire album is very good.
After four years since their first album ("Beyond the Realm"), it's good to have a new release of DIABOLIC NIGHT, and "Beneath the Crimson Prophecy" is worthy of such waiting.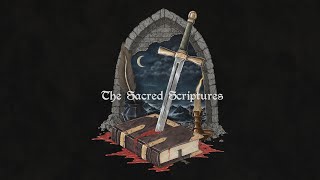 When clicked, this video is loaded from YouTube servers. See our privacy policy for details.
"
Beneath the Crimson Prophecy

" Track-listing:

Revelation
Tales of Past & Myst
The Sacred Scriptures
Pandemonium
Starlit Skies
Vicious Assault
Voyage to Fortune
Arktares Has Fallen
Diabolic Night

Lineup:


Heavy Steeler - Vocals, Guitars, Bass, Synthesizers
Christhunter - Drums, Backing Vocals (session)