Afterimage
Restless Spirit
RESTLESS SPIRIT's third release, "Afterimage," bears repeating . . .. a lot.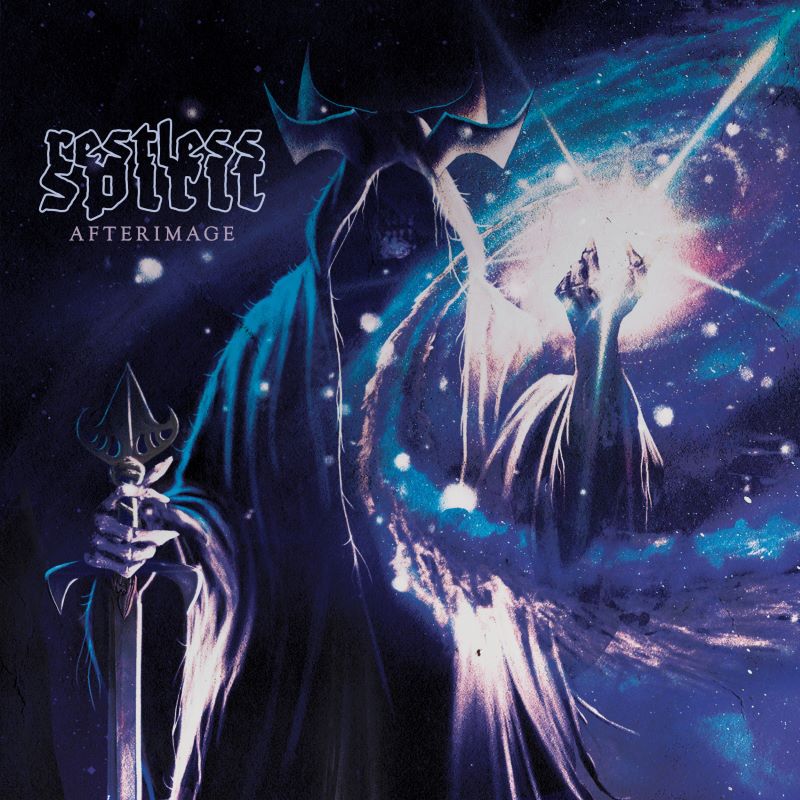 There's so much great Stoner Doom Metal out right now, it's a veritable renaissance. The US Southwest is weighing in strong with the likes of KHEMMIS and SPIRIT ADRIFT dropping EPs and full lengths, respectively, this year. Not to leave the North unrepresented, RESTLESS SPIRIT released their third full-length studio album, "Afterimage," on October 6, 2023 via Magnetic Eye Records. No one can accuse RESTLESS SPIRIT of standing still. Living into their name, this trio never explores the same space twice. And although there are clear linkages in style, delivery, and intent from album to album, the sonic landscape is ever shifting. "Afterimage" showcases yet another dimension of RESTLESS SPIRIT.
Thematically, the band says of their newest album: "Driven by tragedy and personal loss, singer and guitarist Paul Aloisio has put his heart and soul into the album. Confronted with a choice to deal with his pain in a healthy way or go down a destructive path, the singer and guitarist opted for the former but months later found his words to be prophetic for doing the latter. Deciding that artistry requires honesty, Alosio wanted to share his experience as a message to others in similar situations that they're not alone in their despair."
To help weave this tale of dark inner journeys, RESTLESS SPIRIT welcomed two guests to lend their talents: Scott "Wino" Weinrich (THE OBSESSED, WINO) lends guitar support on "The Fatalist" and Mike Hill (TOMBS) provides additional vocals on "Shadow Command."
"Afterimage" comprises eight tracks and runs out of vinyl at the 38:33 mark. Lyrically, the opening track "Marrow" probably is the right place to start the album's narrative, but it's also the perfect opening track musically, setting the tone and pace for the remaining eight tracks. First one my list of standout tracks. Second up would be "All Furies." The title pretty much says it all. My third choice for standouts would be "Hell's Grasp," which is the slowest track of the batch but also evocative in its inevitable cresting to typhon proportions. The concluding track, "From the Dust Returned" is also stunning. This band understands the importance of a strong start and even stronger finish.
The cover art, reminiscent of a cosmic Nazgûl, is by Luca "Solomacello" Martinelli. Perhaps it represents the dark energies needed to overcome self-destructive, or perhaps it nods at the cosmic threads that are being tugged on throughout our lives, or maybe it's just a cool image that Solomacello had tucked away, and it somehow resonated with the band. Sometimes a cigar is just a cigar.
All in all, "Afterimage" bears repeating, a lot. RESTLESS SPIRIT has proven they have staying power both in their musical craftsmanship as well as the messages they deliver.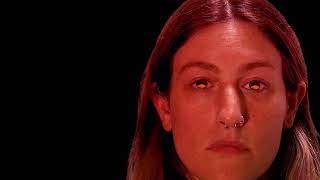 When clicked, this video is loaded from YouTube servers. See our privacy policy for details.
"
Afterimage

" Track-listing:


1. Marrow

2. Shadow Command

3. Of Spirit and Form

4. All Furies

5. Brutalized

6. The Fatalist

7. Hell's Grasp

8. From the Dust Returned
Restless Spirit

Lineup:


Marc Morello – Bass

Paul Aloisio – Vocals, guitars

Jon Gusman – Drums