Static-X, Drowning Pool and more at Diamond Ballroom (2019)
Diamond Ballroom

(

Oklahoma City, OK, USA

)
Static-X, Drowning Pool, Dope, Wednesday 13, Raven Black, Soul Crisis
Diamond Ballroom and DCF Concerts threw the party, and STATIC-X, DROWING POOL, DOPE, RAVEN BLACK […]
By Dave Nowels
•
November 10, 2019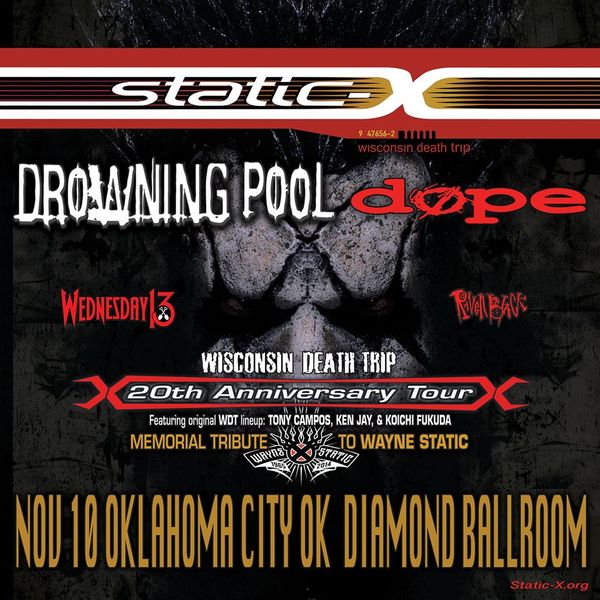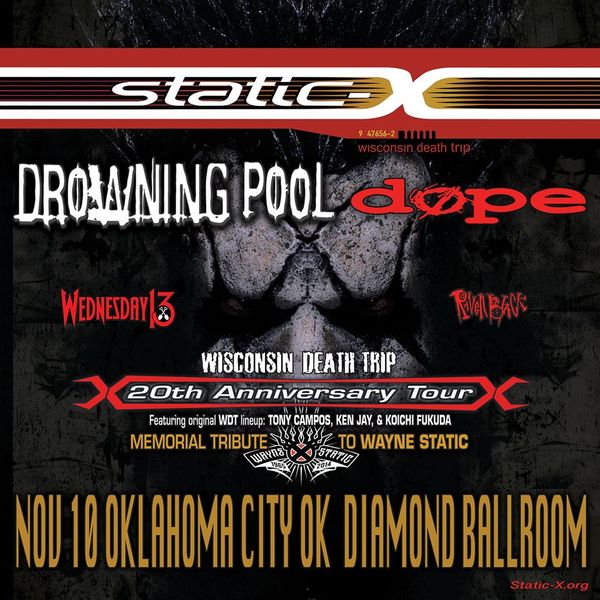 Diamond Ballroom and DCF Concerts threw the party, and STATIC-X, DROWING POOL, DOPE, RAVEN BLACK and SOUL CRISIS brought the heat. Despite being a Sunday night, with school and work commitments looming, OKC's Metal comminity did as they always do. They showed up, headbanged, and supported these five bands like champs.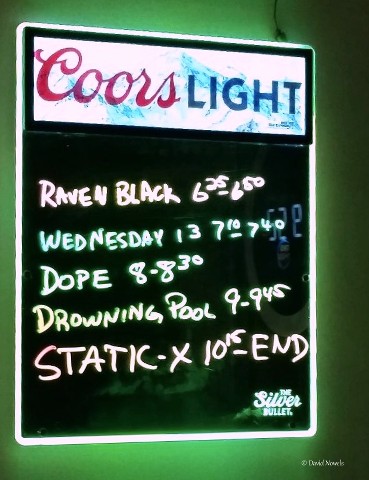 STATIC-X is currently on the second leg of their WISCONSIN DEATH TRIP 20TH ANNIVERSARY TOUR, revisiting their classic 1999 debut. But more importantly, the members are touring and honoring the band's original frontman and co-founder, Wayne Static with a powerful musical tribute that is being done with Wayne's family's blessings.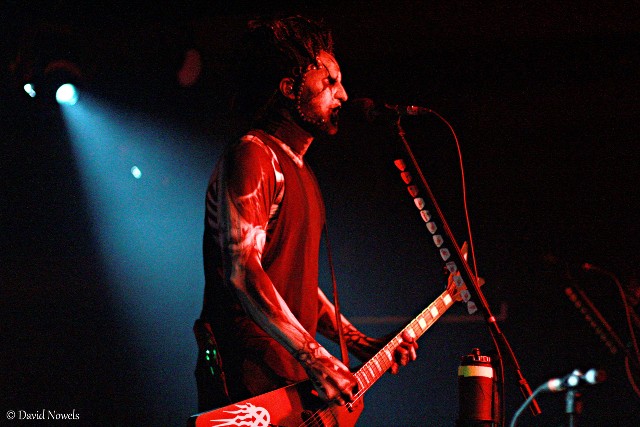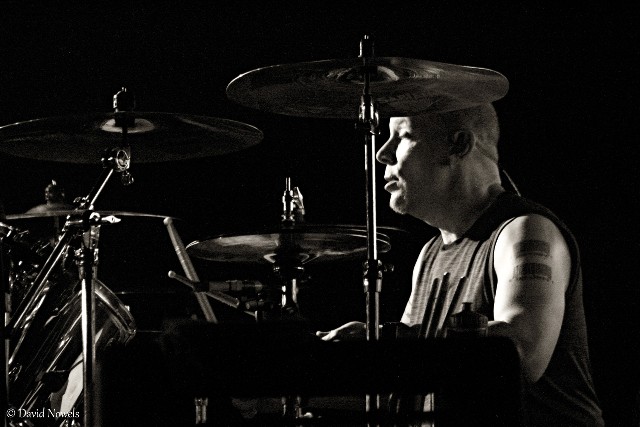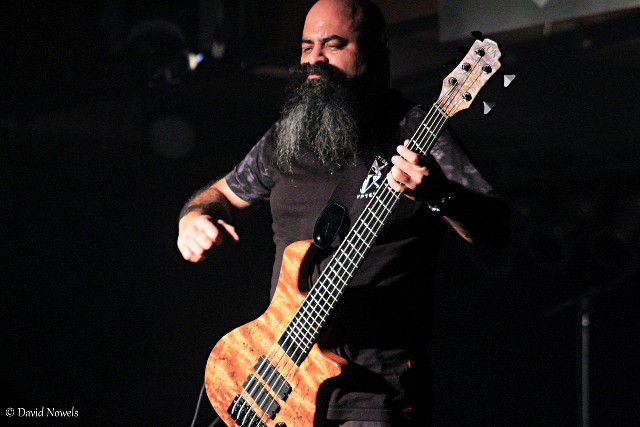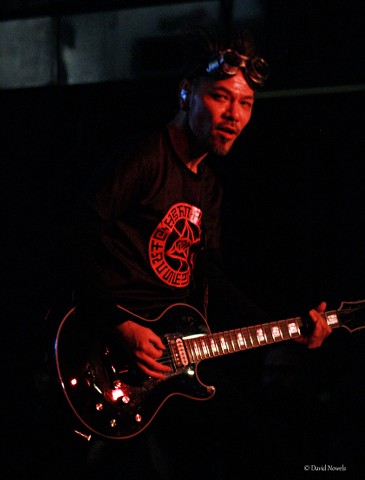 The current line-up consists of co-founder and drummer Ken Jay, Tony Campos on bass and Koichi Fukuda on guitar, and the mysterious masked new frontman, Xer0. The band is also gearing up for a brand new album "Project Regeneration" which releases in May 2020. The new album features a plethora of guest vocals as well as unreleased Wayne Static vocals.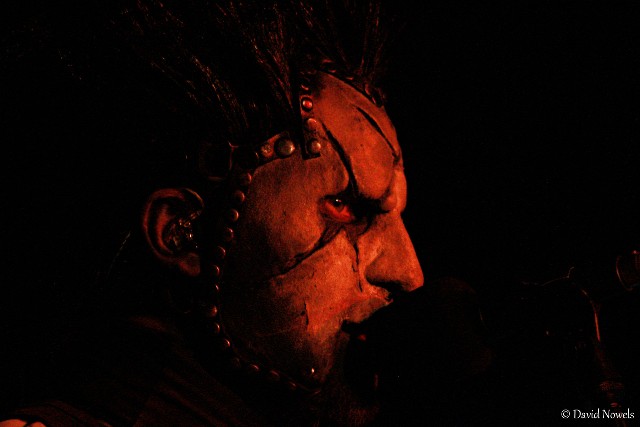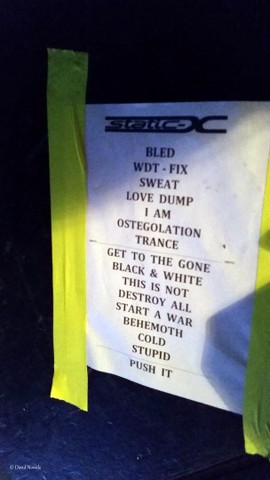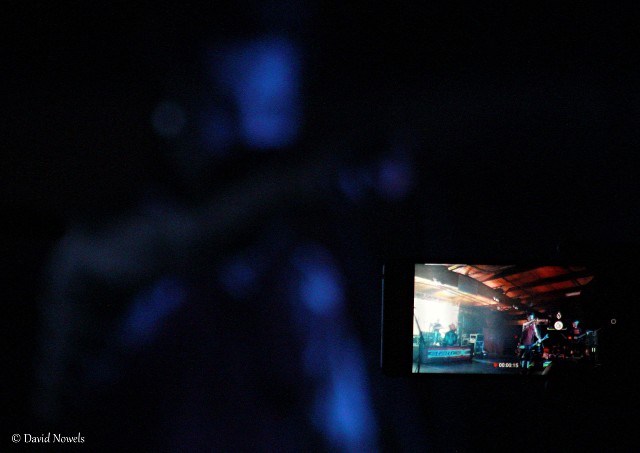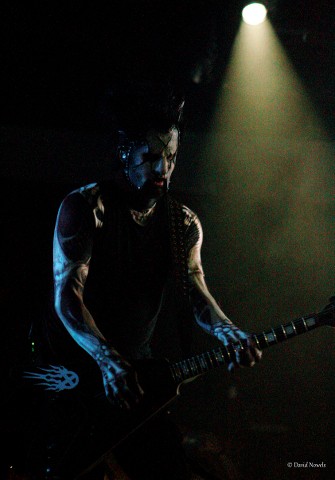 The Xer0 fronted STATIC-X blistered through a set of hard hitting classics in a no mercy fashion and had the enthusiastic crowd eating it up. It was a really well done presentation that I myself thoroughly enjoyed. STATIC-X continues their WISCONSIN DEATH TRIP 20TH ANNIVERSARY TOUR well into December, so  if you haven't caught it yet, hopefully you'll get the chance too. I highly recommend it.  All the info on preorders for "Project Regeneration" and tour dates for STATIC-X can be seen here: 
(this link will open in a new window)" target="_blank" href="http://static-x.org/" rel="">http://static-x.org/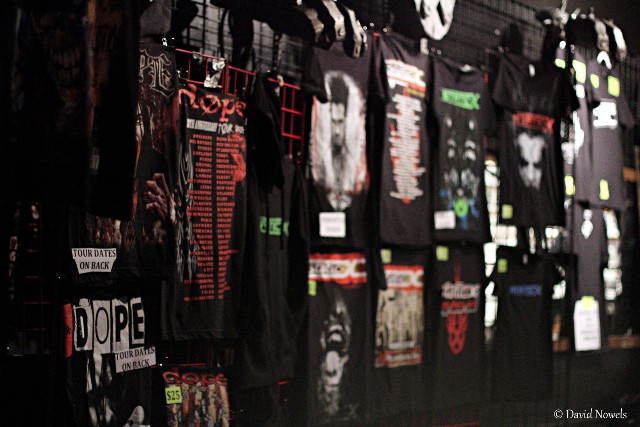 In the slot just before STATIC-X, was last minute addition, DROWNING POOL. Sadly, the originally scheduled DEVILDRIVER dropped out just before the tour began in order for frontman Dez Fafara to deal with a family medical issue. Obviously, we at METAL-TEMPLE wish Dez, his family and the DEVILDRIVER crew the best during this difficult time. With that said, DROWNING POOL filled in admirably.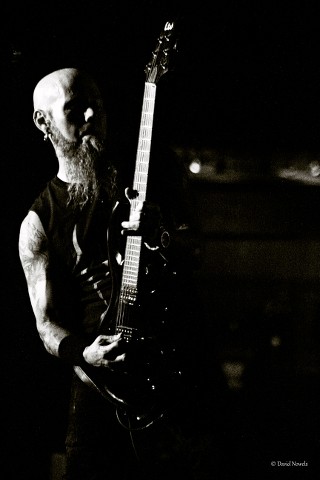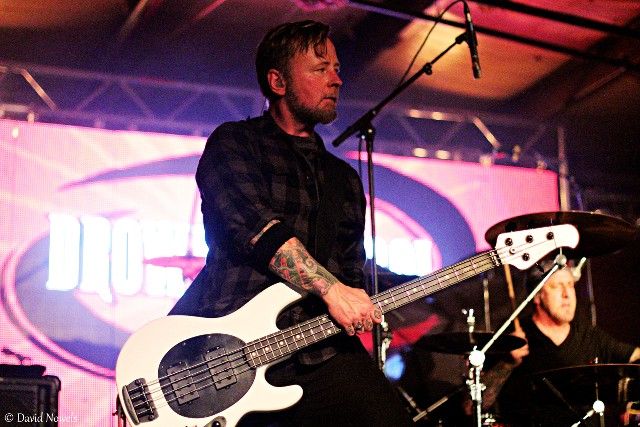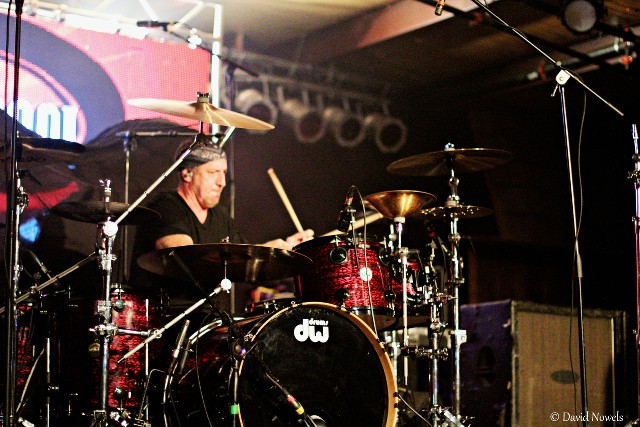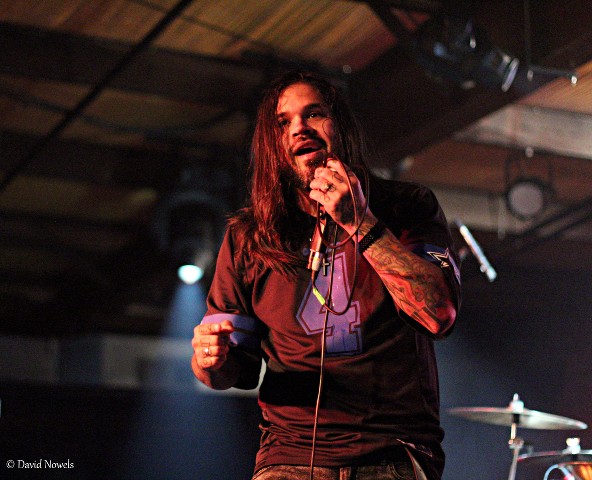 Easily the loudest set of the night, and perhaps the loudest band I've heard at the Diamond Ballroom, DROWNING POOL took no prisoners. Having just completed a tour of their own, the band showed no signs of weariness. Consisting of original mombers, C.J. Pierce (Guitars), Stevie Benton (Bass), Mike Luce (Drums) as well as current vocalist, Jasen Moreno. Great setlist, great stage presence and undying energy. DROWNING POOL brought it like the tour veterans they are. Great set. Hit up DROWNING POOL right here: 
(this link will open in a new window)" target="_blank" href="http://drowningpool.com/" rel="">http://drowningpool.com/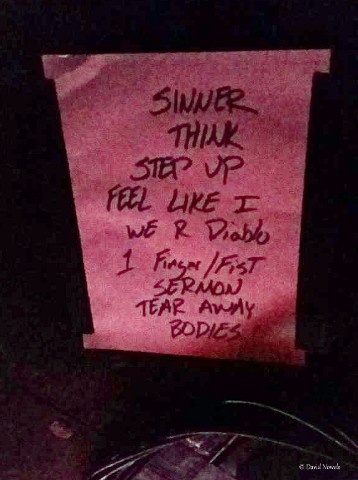 DOPE just might be the anchor that has held this tour together. Their set was one of my favorites of the night, and certainly drew one of the biggest crowd reactions. Edsel Dope is the consummate frontman, knowing how to work the audience to a fever pitch. Whether it was the crushing "Die Motherfucker Die", "Sick" or the fun set ending cover of DEAD OR ALIVE's "You Spin Me Around (Like a Record)", DOPE killed it, probably the most powerful set of the night. Get all the dope on DOPE here: 
(this link will open in a new window)" target="_blank" href="http://dopearmy.com/" rel="">http://dopearmy.com/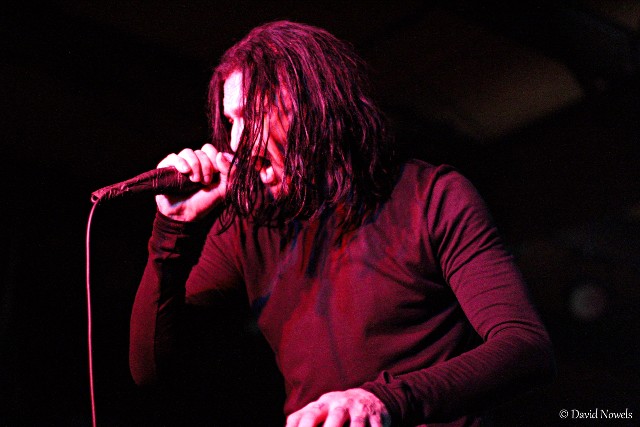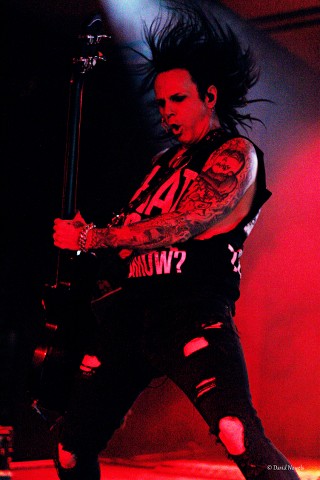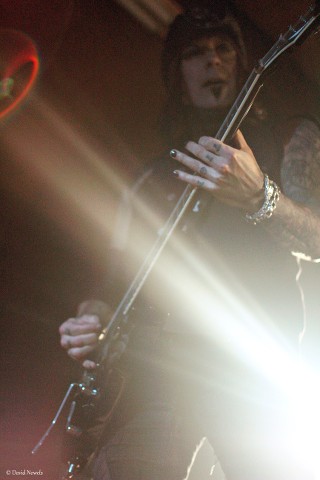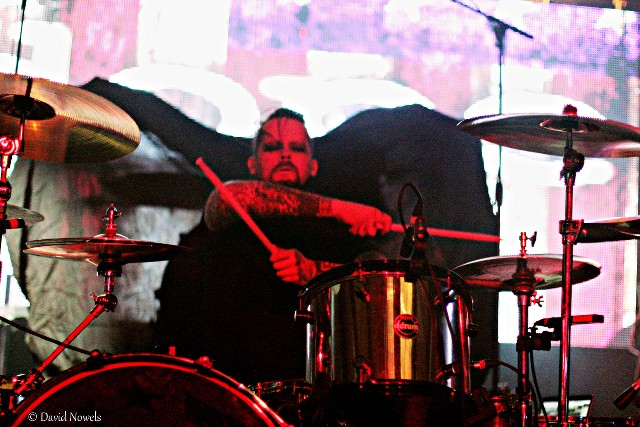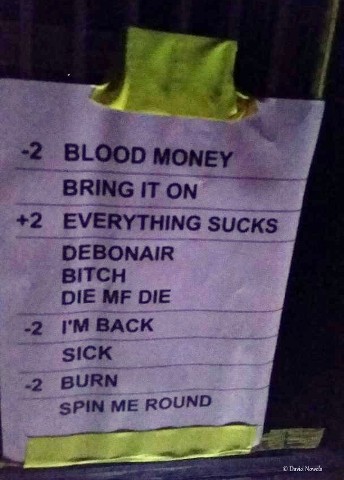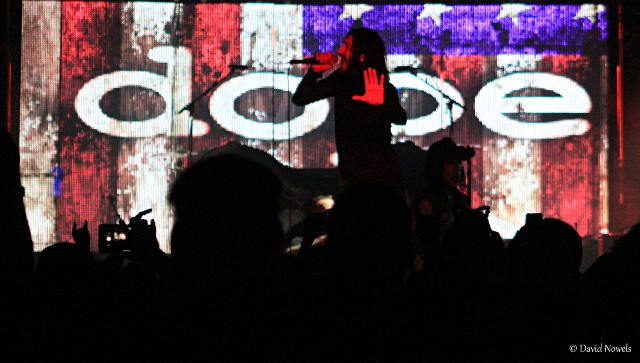 WEDNESDAY 13 was a new to me band this evening, and their Horror Punk approach definitely intrigued me. Their set took on a very theatric style, in the manner of ALICE COOPER, ROB ZOMBIE, etc, and the power of their music proved that they're more than just the props and day-glo paint they used to accentuate throughout their set.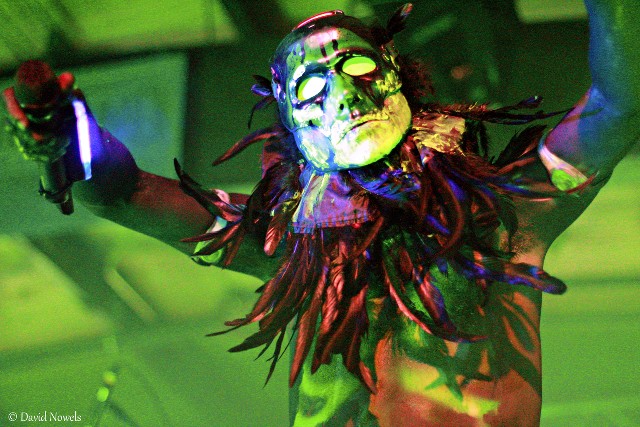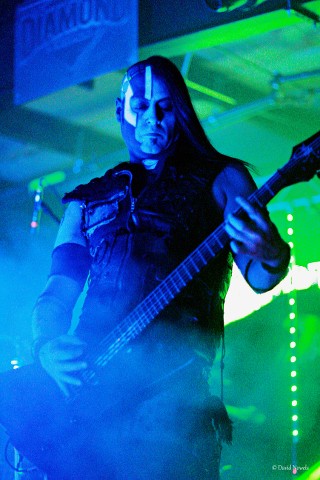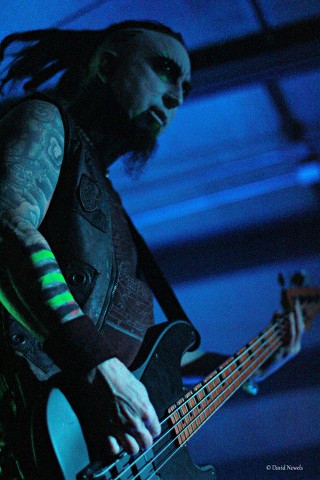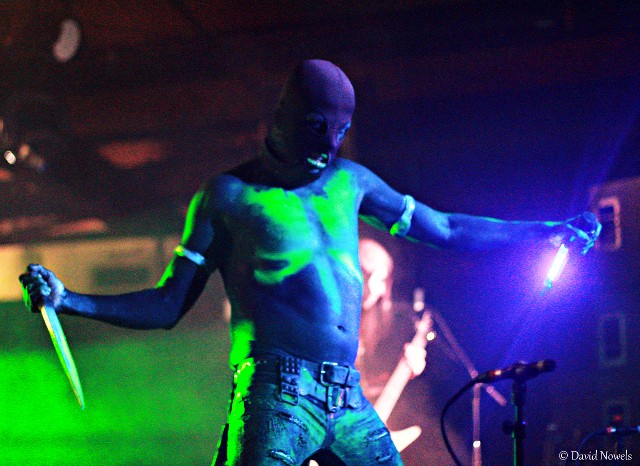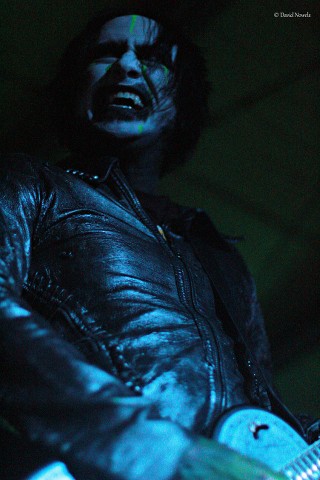 Consisting of Wednesday13 on vocals, Roman Surman and Jack Tankersley on guitars, Troy Doebbler slapping bass and Kyle Castronovo on drums, the band roared through tracks from their new Nuclear Blast album, "Necrophaze".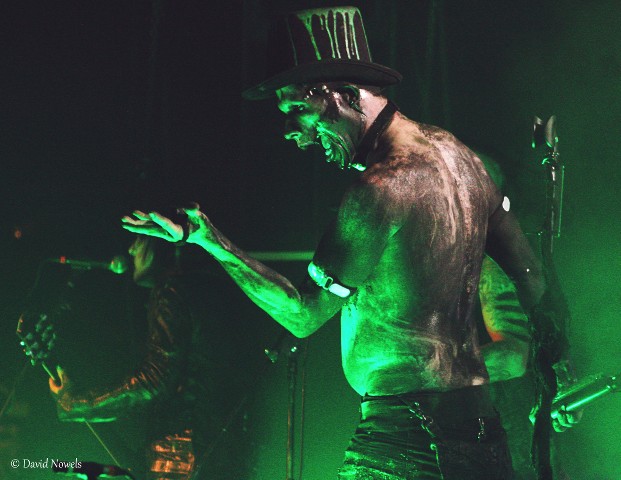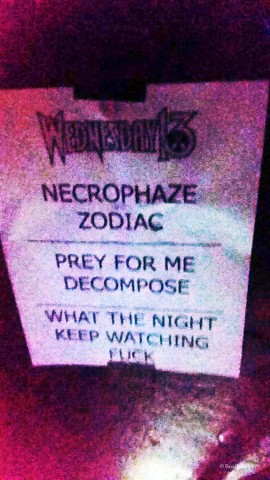 They were a lot of fun, and definitely a band I'd like to see again. Visit WEDNESDAY 13's web page here: https://officialwednesday13.com/
RAVEN BLACK was the band I most wanted to see again, and they certainly didn't disappoint. The band consists of Raven on Vocals, Muppet pounding Drums The Doctor on Guitars and Stitches on Bass. The first time I caught RAVEN BLACK was at this same venue last year while they toured with DEVILDRIVER (you can catch up on that review here: http://www.metal-temple.com/site/catalogues/entry/worldwide_live_shows/devildriver-jinjer.htm      ).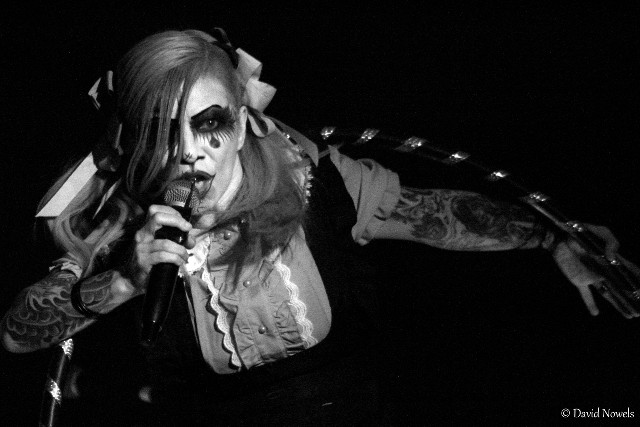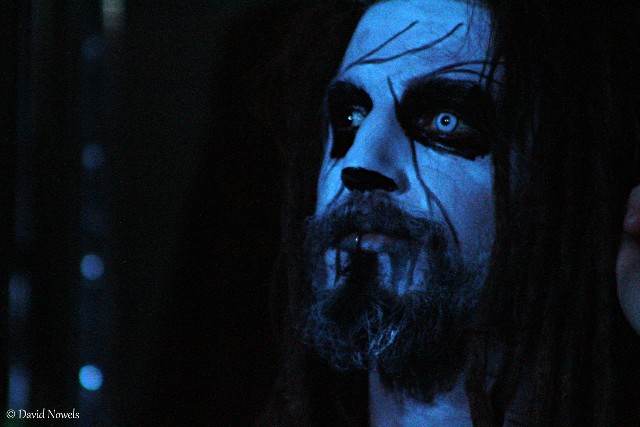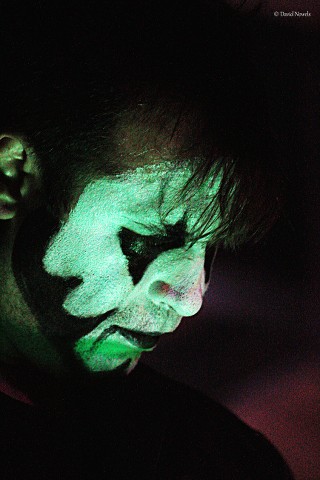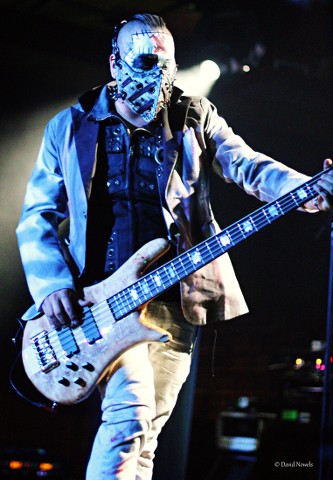 RAVEN BLACK blew me away that night and without question did so again. The band's "dark carnival/circus" atmosphere is really unique and fun, but it's the band's musical approach and chops that really impress me. This band is talented.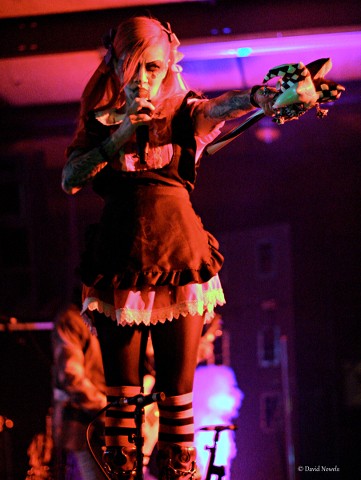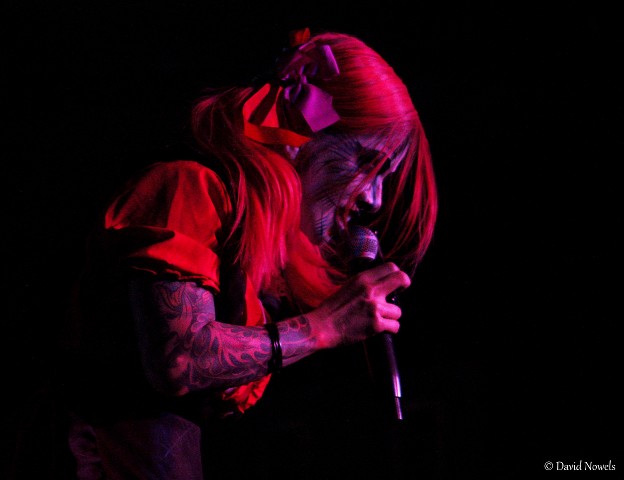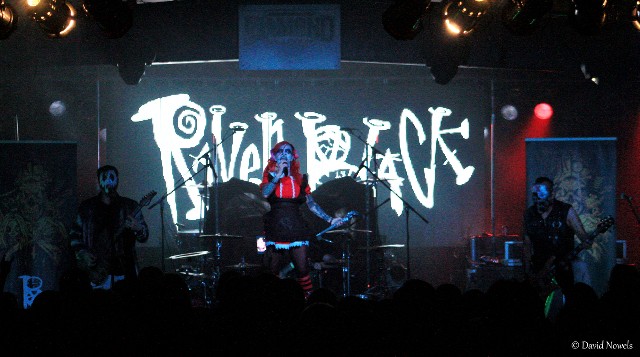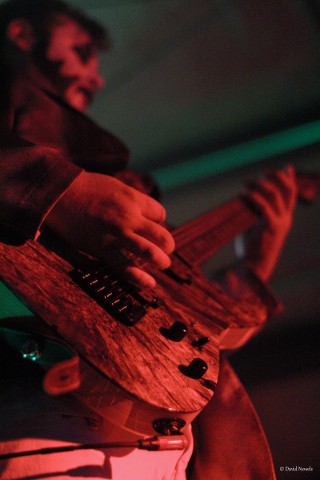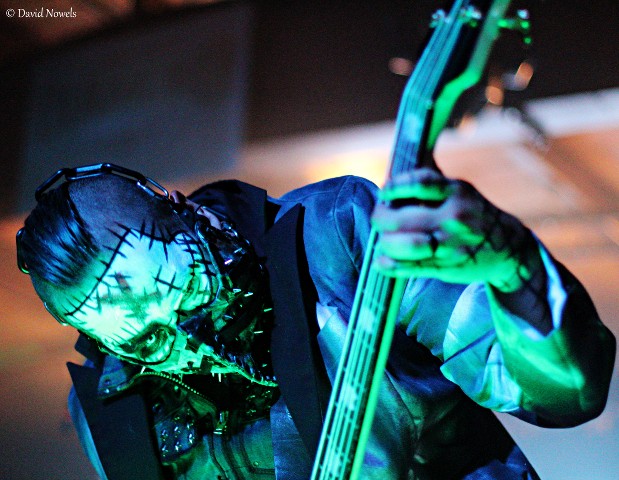 When not on tour, RAVEN BLACK have been working on their upcoming Wurm Group album, "The Key" which should release in the Spring of next year. The band have already released three singles from the upcoming album, "Carnival", "Risen from the Ashes" and the newest cut, "He Is the One". RAVEN BLACK have worked all three into the current setlist along side other powerhouses like "Twinkle Twinkle Litte Scars", "13" and more.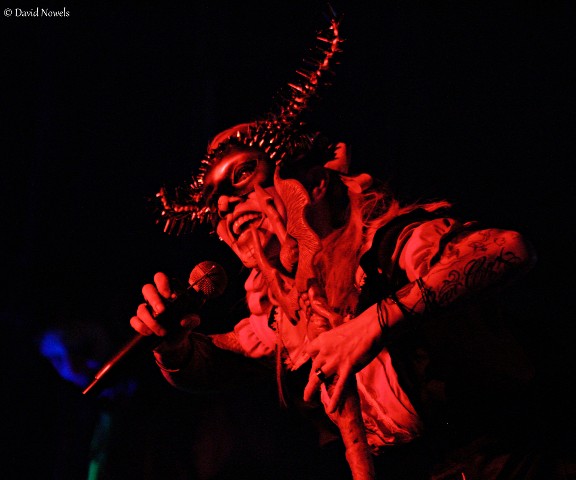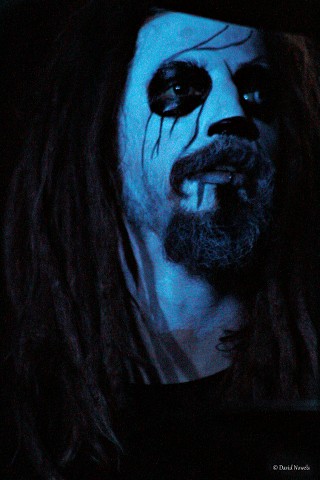 RAVEN BLACK have become one of my favorite bands, and apparently I'm not alone. Each time that I've seen them, they've made a ton of new fans, with long lines at their merch table following their set all the way until the end of the evening. Not only are they incredible talented, but I'd argue they're some of the nicest and most fan friendly people in the business. Raven, Muppet, Doctor and Stitches must have signed more autographs and posed for more pictures than all the other bands put together……and they did it with smiles on their faces the whole night.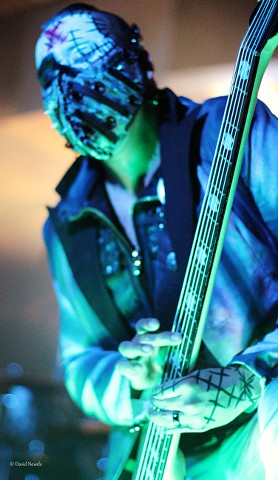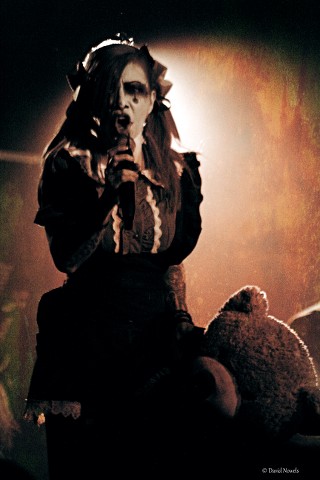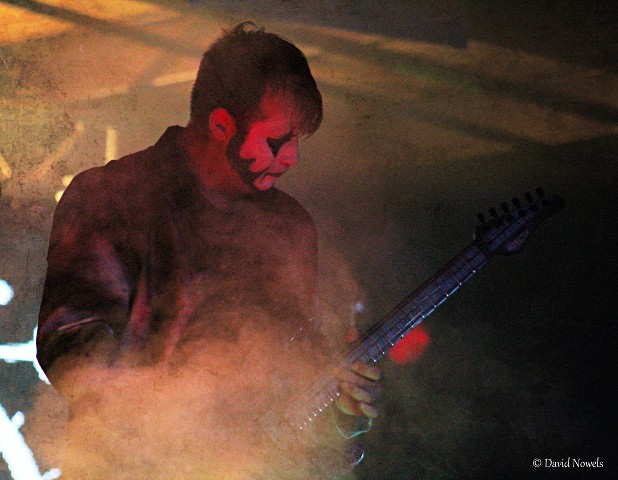 These guys are destined for good things, and I can't think of a more deserving band. Check out information on them here: https://www.ravensrejects.com/
Kicking off the evening's festivities were local bad asses, SOUL CRISIS. I can't believe I hadn't heard of them before, as they were just fantastic. Led by vocalist Riley Hahn, SOUL CRISIS grabbed my attention immediately.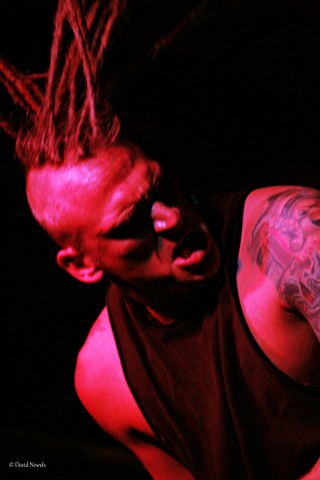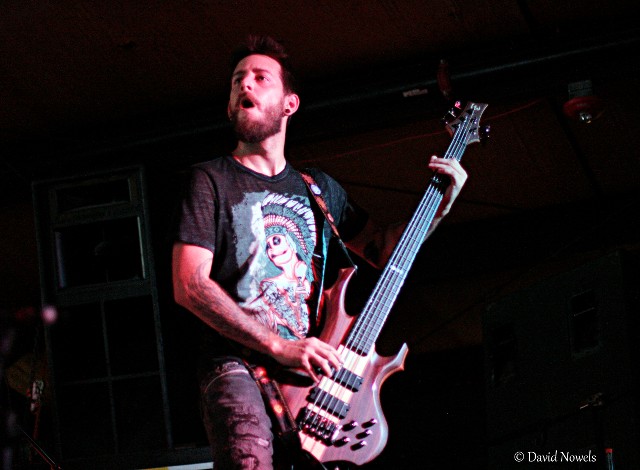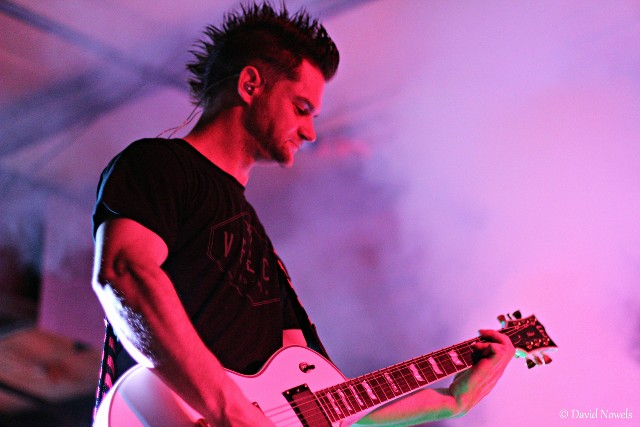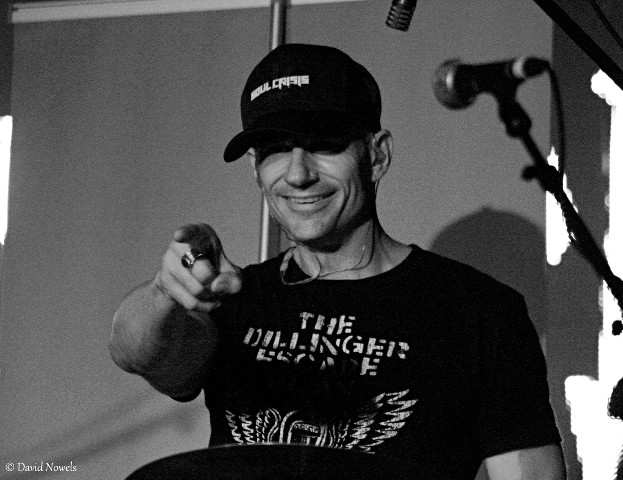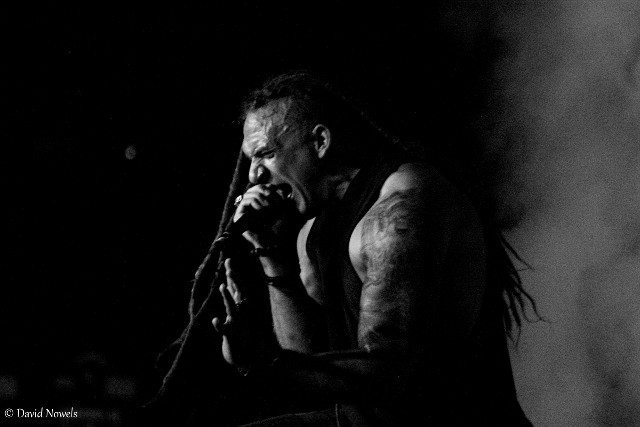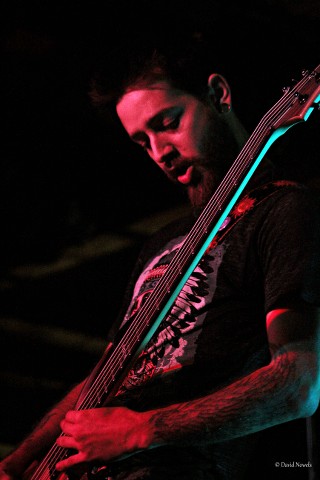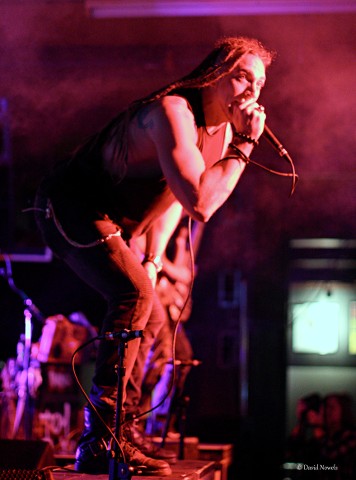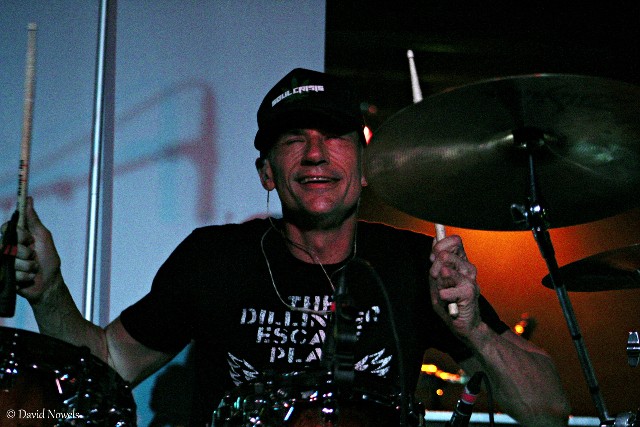 Their music is high energy, and aggressive, with songs like "Arsenal (Burn it Down" being the perfect type of mosh inducing influences. Rounding out the band is, Chad Carr on Guitar, Brian Rundus on drums and Josh Bruner on bass. SOUL CRISIS was the perfect band to warm up the crowd, and undoubtedly left an impression on more than just myself. It's really amazing how many great bands that one can find just under the radar. Not only in Oklahoma, but across the world. SOUL CRISIS is one of them. They've got tracks on Spotify and the other usual sources, and I highly recommend checking them out.
https://www.facebook.com/soulcrisismusic/
It's rare that I attend a show these days and enjoy each and every band on the bill like I did this evening. I didn't expect it, but it was just about a perfect line-up. If this group of bands came back through tomorrow, I'd want to go see it again. Don't miss this tour. It's one of the best of the year.