Mothership, Redwitch Johnny and more at Oklahoma City Limits (2019)
Oklahoma City Limits

(

Oklahoma City, OK, USA

)
Mothership, Redwitch Johnny, Crobone, Analgesic
Dallas, Texas power trio MOTHERSHIP concluded their Supernatural Delight Fall Tour in Oklahoma City this […]
By Dave Nowels
•
October 19, 2019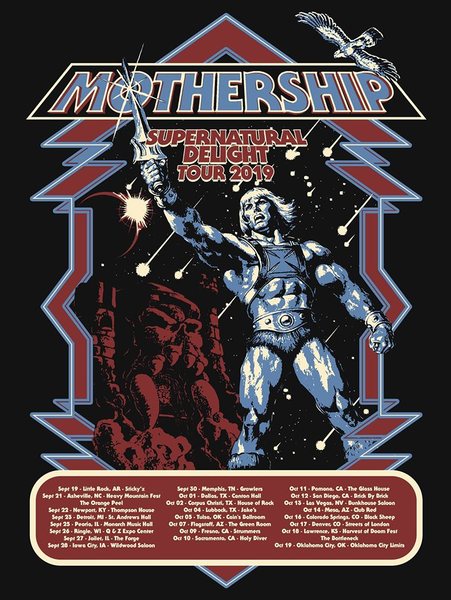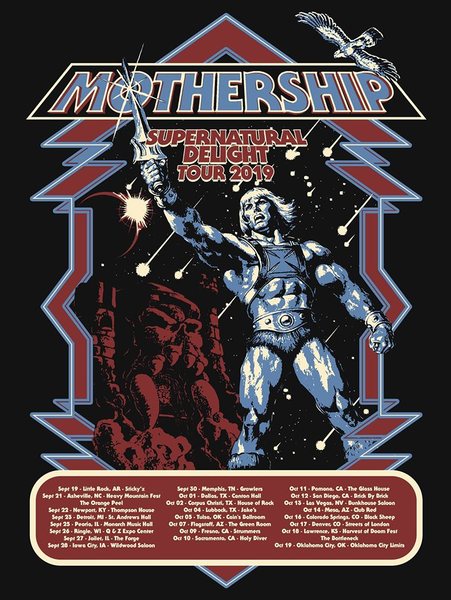 Dallas, Texas power trio MOTHERSHIP concluded their Supernatural Delight Fall Tour in Oklahoma City this past Saturday night, and dear Lord, if they didn't nearly sonically tear down the building in the process. While I'm happy to report that the venue in question, Oklahoma City Limits, is still standing, I'm willing go bet that most of us in attendance are still suffering a bit of trivial hearing loss. You see, MOTHERSHIP brought their blend of bluesy amped heaviness with them, and they came in hot, and brought it fucking hard.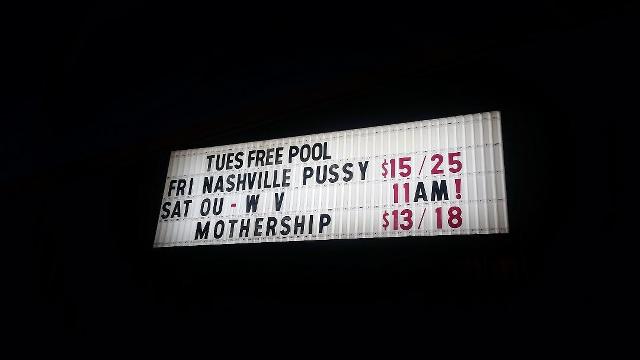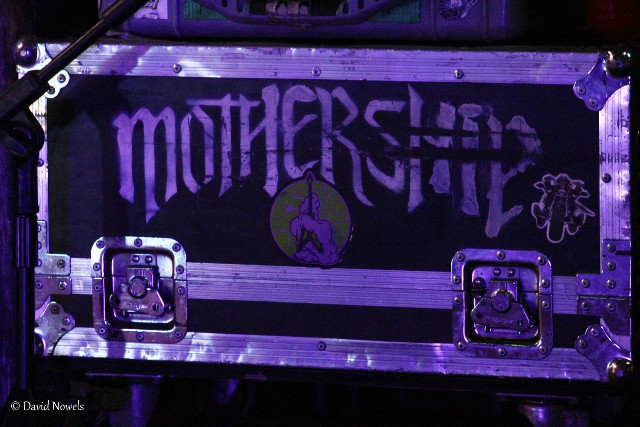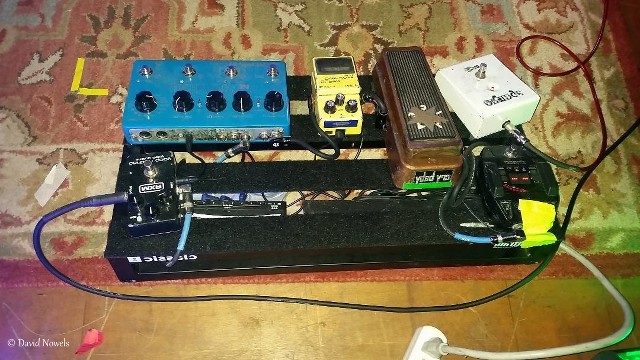 Comprised of brothers Kelley (Guitar and Vocals) and Kyle Juett (Bass and Lead Vocals) as well as Judge Smith manning the drums, MOTHERSHIP are definitely a force to be reckoned with. I'm pretty sure the boys from Texas brought with them a bit more amps and equipment than the venue usually deals with, but to the sound guy's credit, he handled it all admirably.  In fact, watching the band check sound was a bonus endeavor, as was the bluesy little run (improved? Very Hendrixy.) Kelley Juett rolled off at the end. More of this please!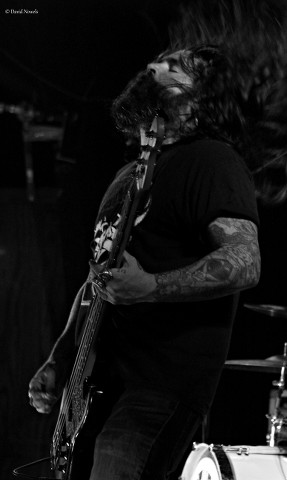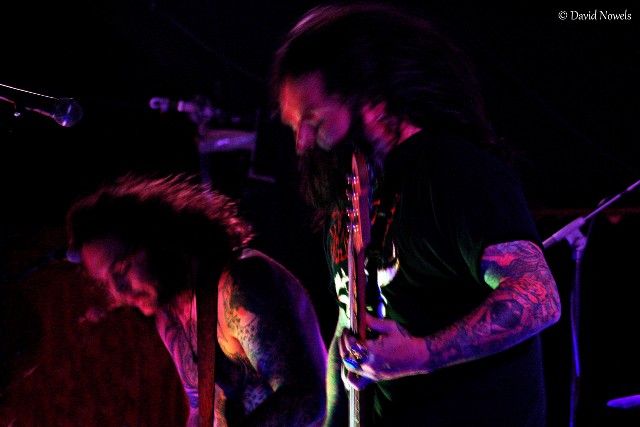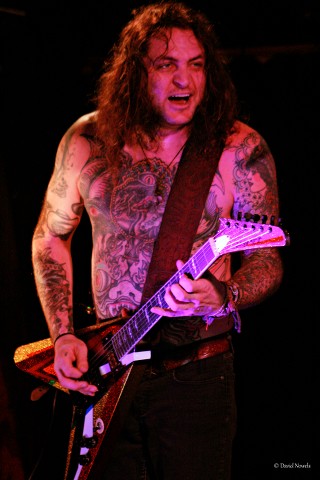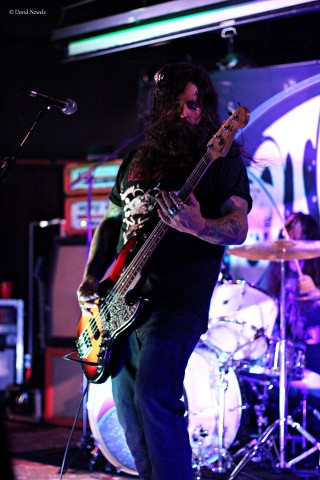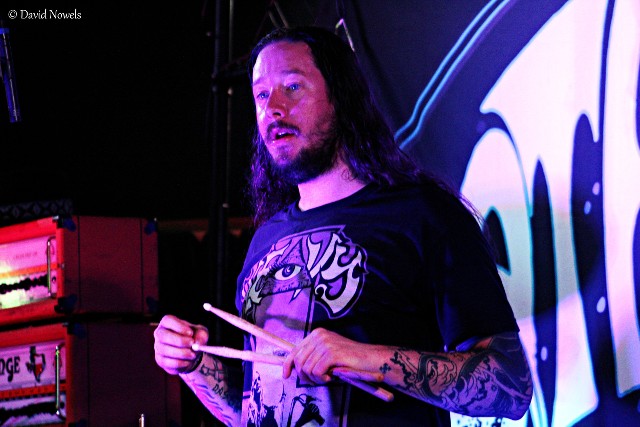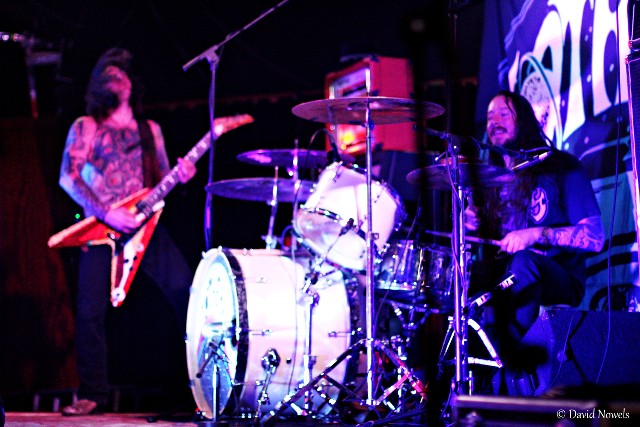 Though this was the end of what had to be a grueling 24 date tour, it was hard to tell. The band pulled no punches and thoroughly rocked and delivered a blistering set featuring, "Hot Smoke and Heavy Blues", "Win or Lose", "Priestess of the Moon" and more divine heaviness. This was my second chance to 'Trip on the Ship', and it's definitely a priority to travel the universal cosmos with these fellas again as soon as possible, and I highly recommend you, the reader do the same.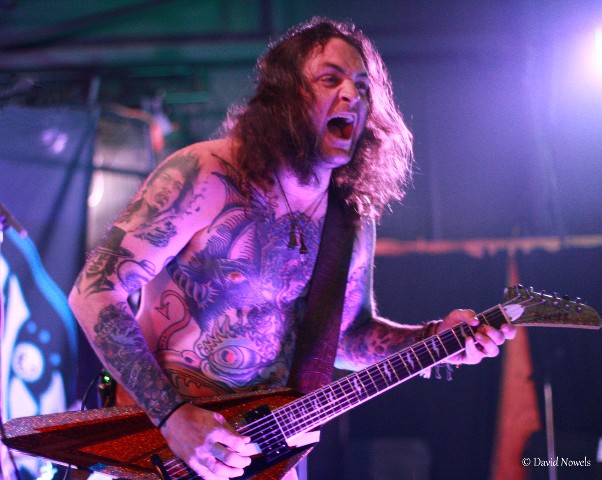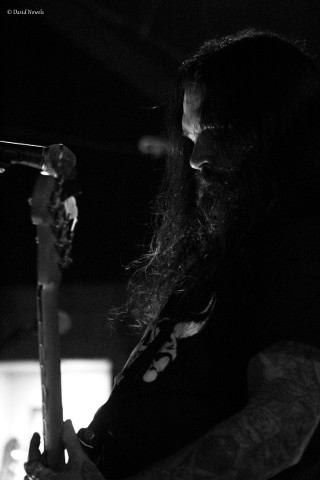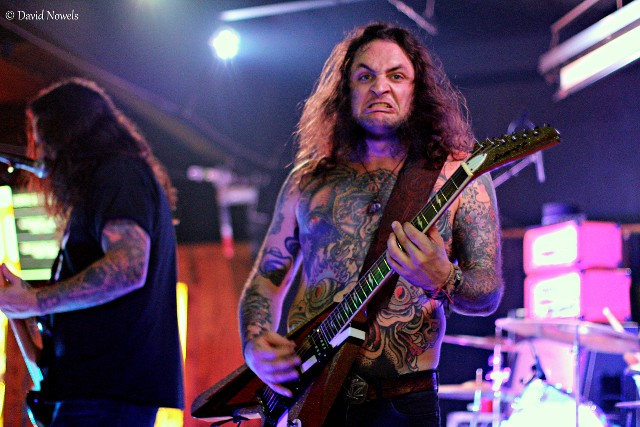 A bit of additional cool Juett Brother news, Kyle has been rehearsing with a new Dark Rock side project called TEMPLE OF LOVE,  based in Austin, TX. The band consists of, Suzy Bravo - Vocals (WITCHCRYER), Steve Colca - Guitars (DESTROYER OF LIGHT), Shea McCoy - Guitars (BEXAR COUNTY BASTARDS), Kyle Juett - Bass (MOTHERSHIP), and Patrick Pascucci - Drums (CRIMSON DEVILS). They'll make their live debut on Halloween at Austin's Lost Well, and based off of what I've heard, it should be an epic night of music. Definitely head over to MOTHERSHIP's page for a taste of some of the best loudness known to the universe. Visit here: 
(this link will open in a new window)" target="_blank" href="http://mothershipusa.com/" rel="">http://mothershipusa.com/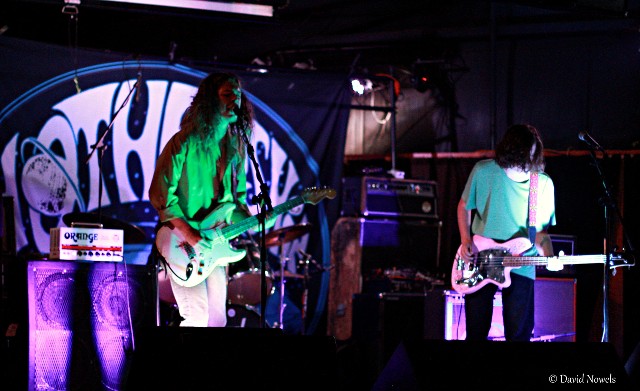 Joining MOTHERSHIP on this Saturday night was a supporting line-up of some of Oklahoma's best heavy bands.  Kicking things off was the young trio, ANALGESIC. These guys impressive regardless of their age, coming at us hard with a NIRVANA-ish rawness, smart compositions and clever hooks.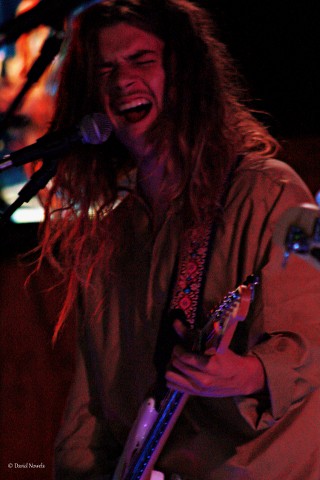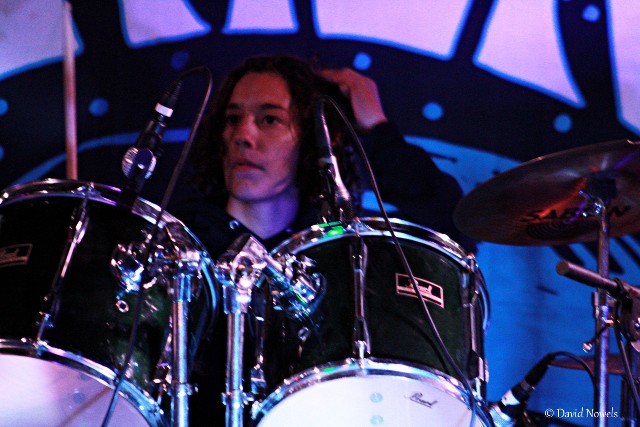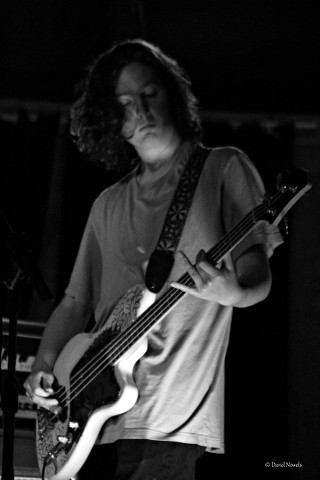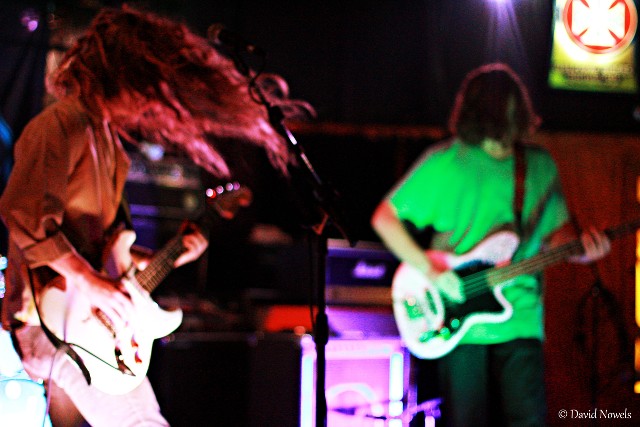 They're a newer band, and unfortunately I haven't been able to locate enough information on the members, their song titles or any releases. Trust me though, they're a band to keep an eye on.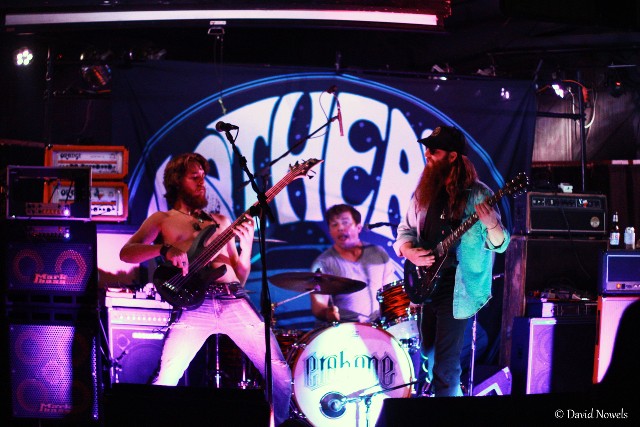 Hitting the stage next was the bone crushing craziness that is CROBONE. The trio made up of Sherman Haynes on drums and vocals, Walter McLennan on bass and vocals and the majestically bearded Michael Hamilton on guitar, the OKC based band knocked it out of the park with their set of originals centered around their 2018 self-titled EP.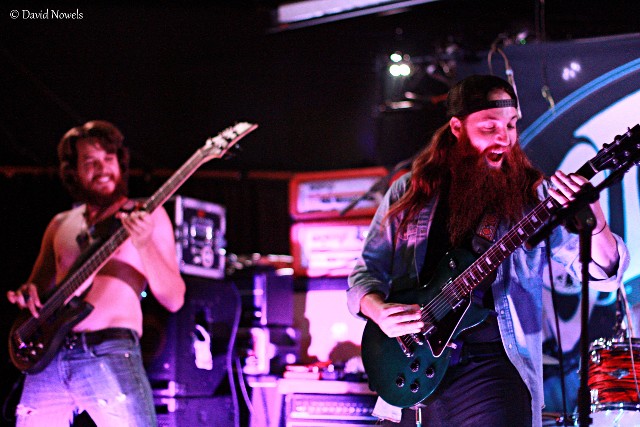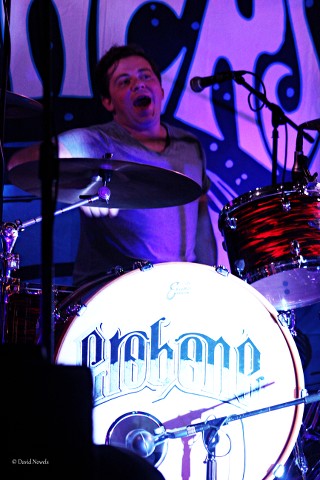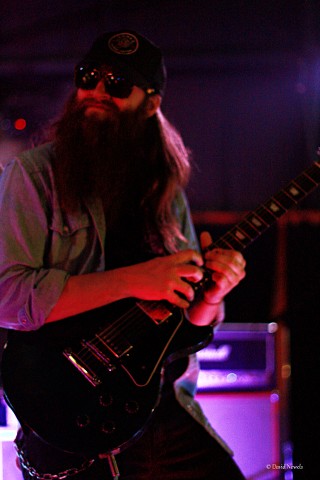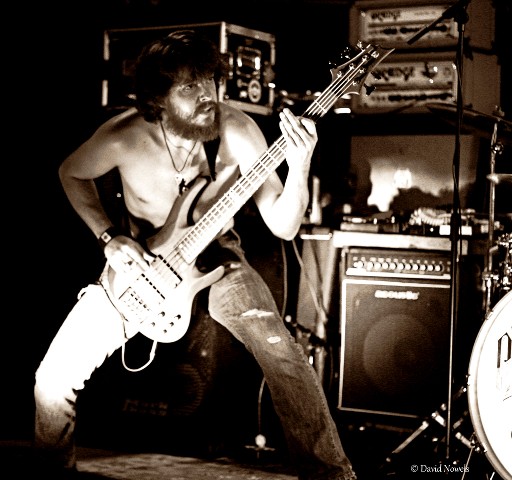 "Ship Named Fever", "Thunder and Steel" and the epic "Planet (Betty) Cracker" displayed CROBONE's smart use of harmonies and melodies carefully cradled in the bosom of riffs and power. Give 'em a listen for yourself here: 
(this link will open in a new window)" target="_blank" href="https://crobone.bandcamp.com/" rel="">https://crobone.bandcamp.com/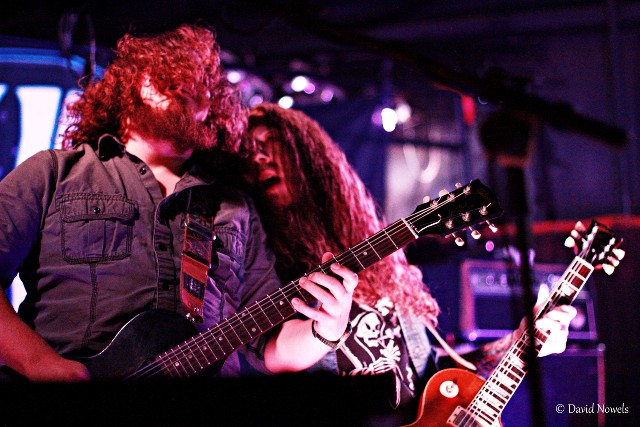 The last of the Oklahoma power contingent was the always incomparable REDWITCH JOHNNY. Another trio, and like MOTHERSHIP, another pair of brothers, these guys always bring it with enormous testicular fortitude, and have quickly become one of my favorite "local-ish" bands to see live. Brothers, Micheal ( guitar, keys, vocals) and Kevin Kimble(guitars, vocals) and David Hale on drums, just released their new independent album, "Tales of the Electric Mistress" in September, and adds another chapter to the fuzzy tale that is REDWITCH JOHNNY.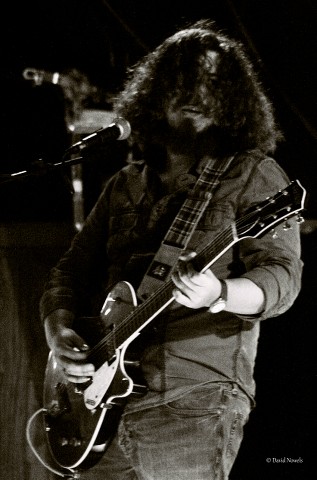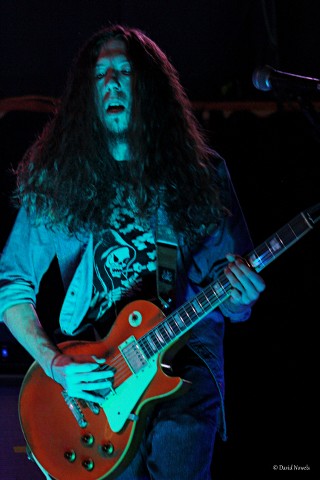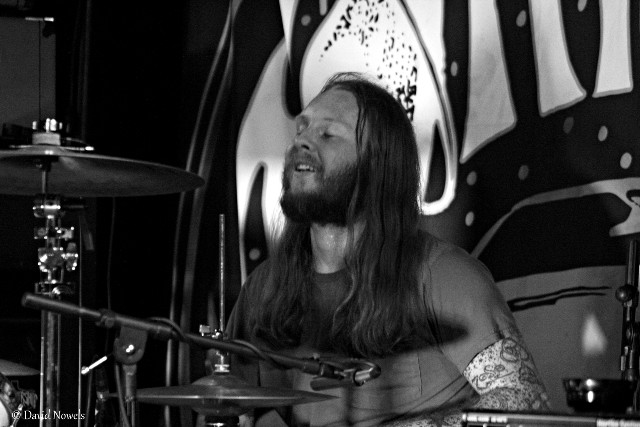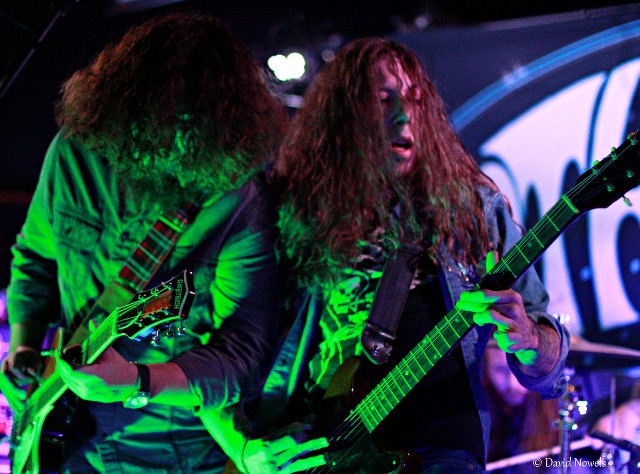 Stoner/Psych is their game, and these guys definitely know how to play that game. These guys are currently independent, but I've got a good feeling that they're destined for bigger things, and better opportunities. It's just a matter of time. Check them out for yourself. I know you'll dig it.
https://www.redwitchjohnny.com/
(this link will open in a new window)" target="_blank" href="https://www.redwitchjohnny.com/" rel="">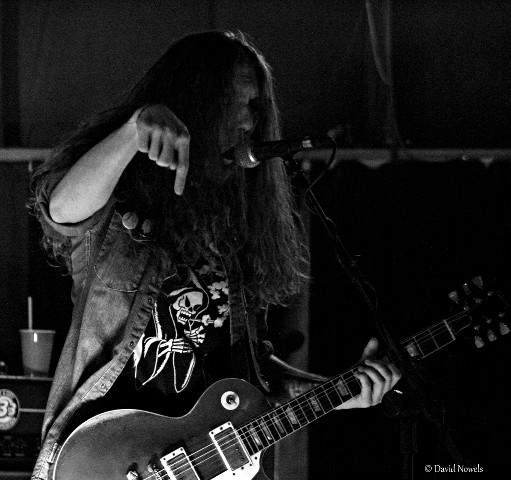 In closing, this evening was not only an incredible night of heavy music, it was also a wonderful display of camaraderie between not only bands and fans, but between the bands themselves. Each band actively supported one another, cheering each other on while enjoying each set. Band members helped load and unload equipment, and set up and clear the stage. But perhaps the best display of the night was the encouragement and advice the more veteran bands of MOTHERSHIP, REDWITCH JOHNNY and CROBONE offered to the younger musicians in ANALGESIC. I've long held the opinion that Metal or heavier music is more family-like than other genres, and it was definitely the case tonight, and makes me proud to be part of the scene in even a small role. Well done guys, well done!