Lorna Shore, Mastodon and more at The Zoo Amphitheatre (2023)
The Zoo Amphitheatre

(

Oklahoma City, OK, USA

)
Lorna Shore, Mastodon, Gojira
The Mega Monsters Tour invaded The Zoo Amphitheatre in Oklahoma City on Sunday, April 30, […]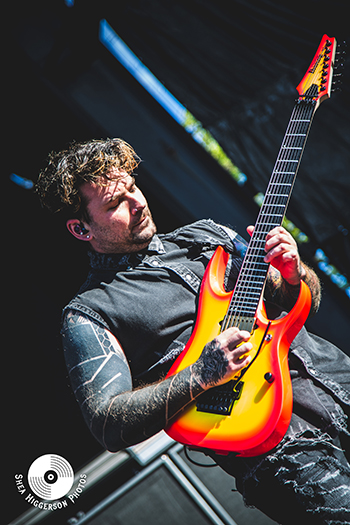 The Mega Monsters Tour invaded The Zoo Amphitheatre in Oklahoma City on Sunday, April 30, living up to its name and its hype. GOJIRA, MASTODON, and LORNA SHORE made tremendous amounts of noise playing to a massive crowd for what has to be THE tour of the year. The day started off hot, but it didn't stop fans clad in black T-shirts from standing in long entrance lines and long merch lines to see a few of metal's biggest bands at this time.
LORNA SHORE has risen steadily over the last couple years, especially since the addition of their new vocalist Will Ramos. They've become one of the biggest deathcore bands and arguably are one of the biggest bands in metal right now. Their involvement with this tour proves that very fact. From social media and the crowd in general, it was obvious to me that just as many fans were there to see LORNA SHORE as they were the two big acts of the night and some may have gone just to see the opening band, which is another testament to their increasing popularity. The crowd went absolutely wild for them with Ramos saying at one point, "We got four mosh pits going on, that's like the craziest thing I've seen during one of our sets." The band certainly didn't let the heat of the midday sun stop them from putting on an impressive performance and giving it their all.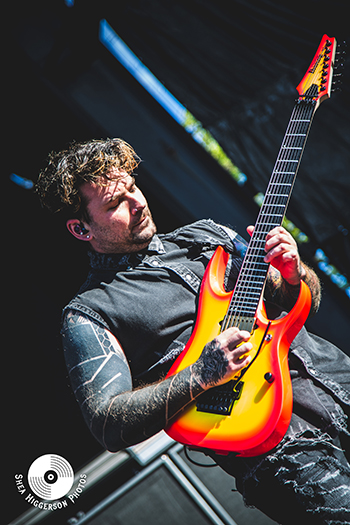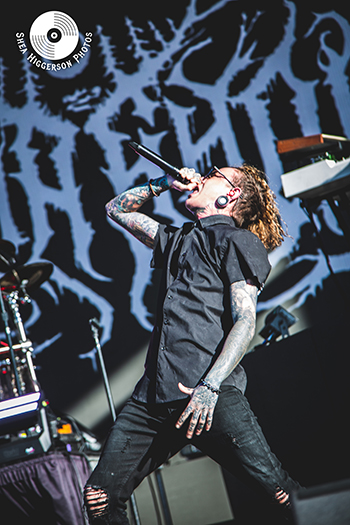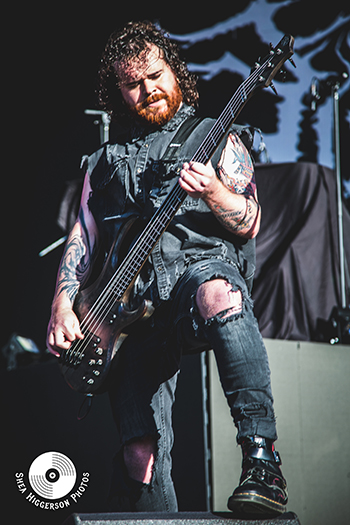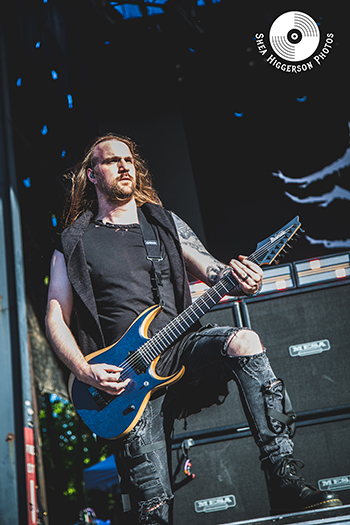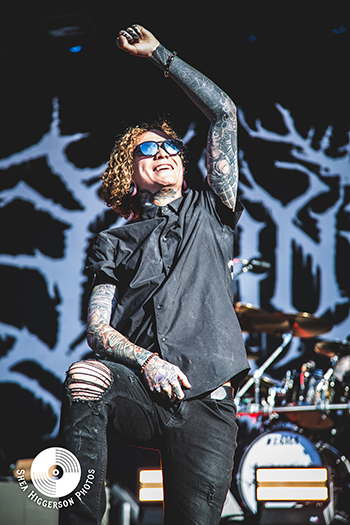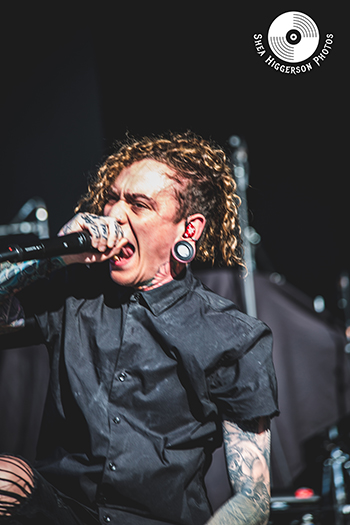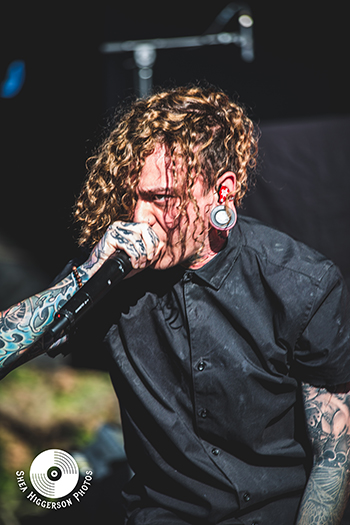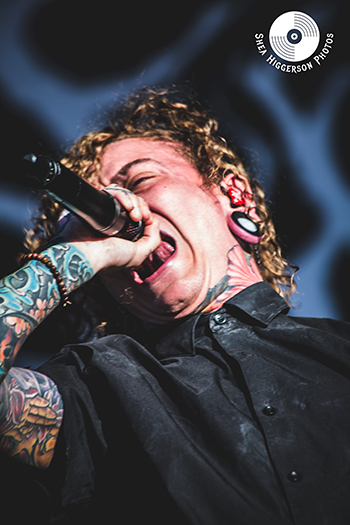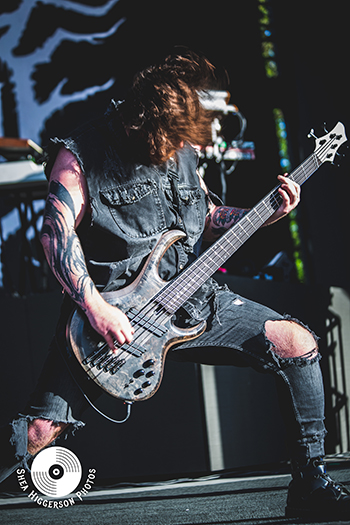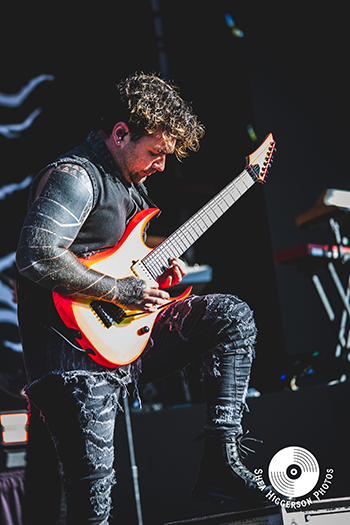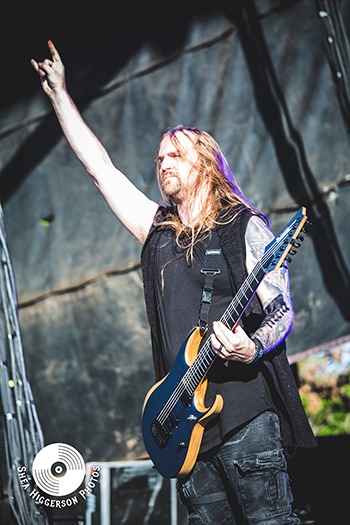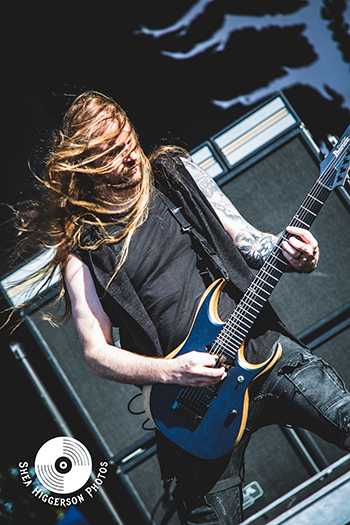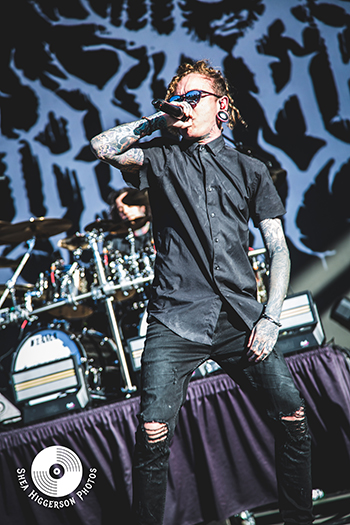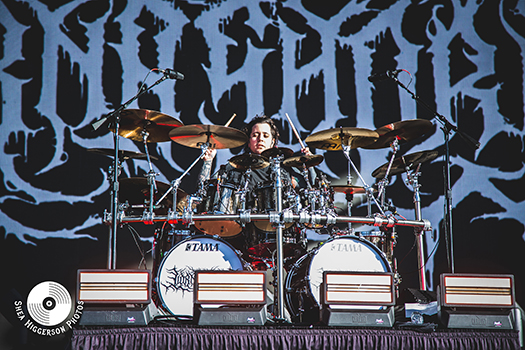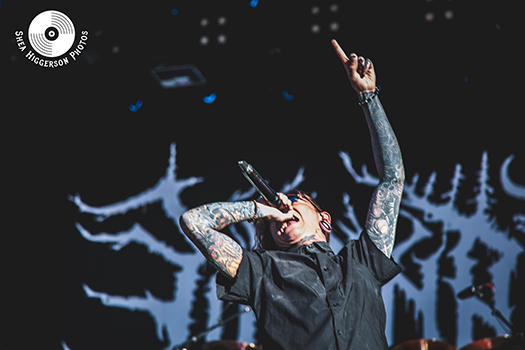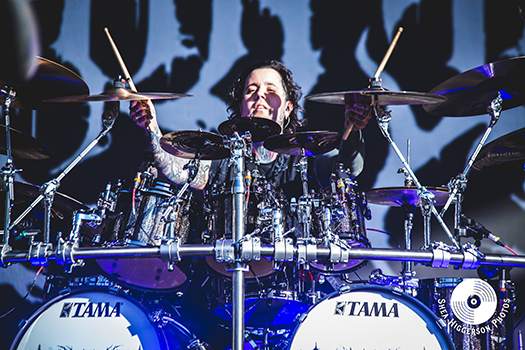 MASTODON played along with the setting sun, their light show getting more epic as it got darker outside and the nighttime bringing some relief from the Oklahoma heat.. They have some truly stunning background visuals and it was interesting to see them place their drummer and keyboardist on huge risers high above the rest of the band — it made them look larger than life as a whole. They're definitely one of the best live bands I've seen and an incredibly talented metal band to add to that.
After their set drummer Brann Dailor walked up to the microphone to talk to the crowd and throw some drumsticks to lucky fans. He mentioned the longtime friendship between them and GOJIRA and joked that the two of them invented their own genre of music — whalecore. It does definitely seem like these two bands have their own special music thing going. He also mentioned the venue's proximity to the Oklahoma City Zoo and Botanical Garden, hence the name. "All the animals over there were forced to listen to Mastodon tonight and I hope they enjoyed it, but they're probably fucking terrified," he joked.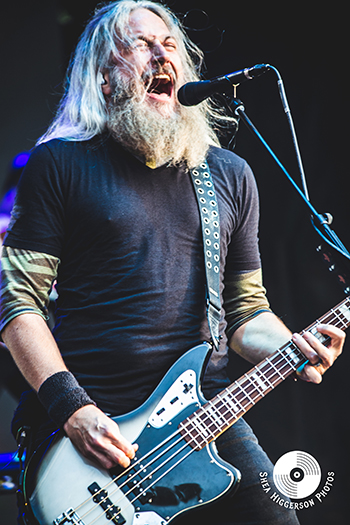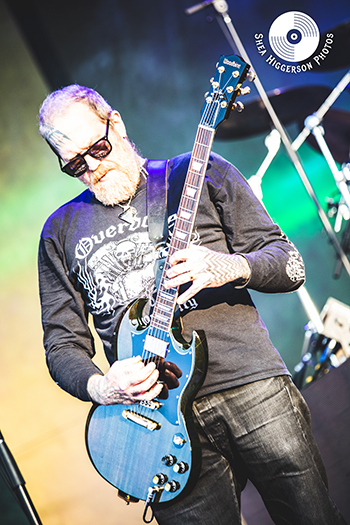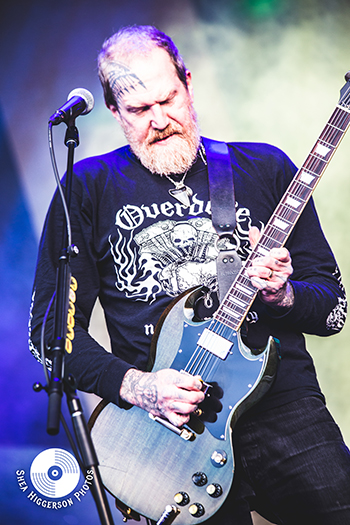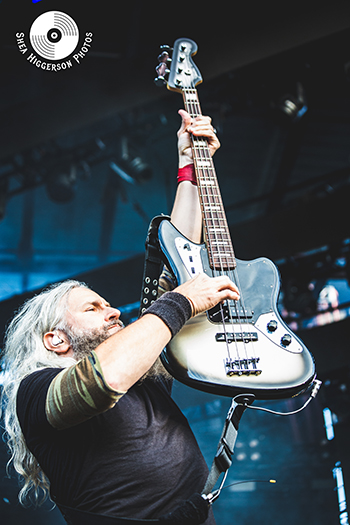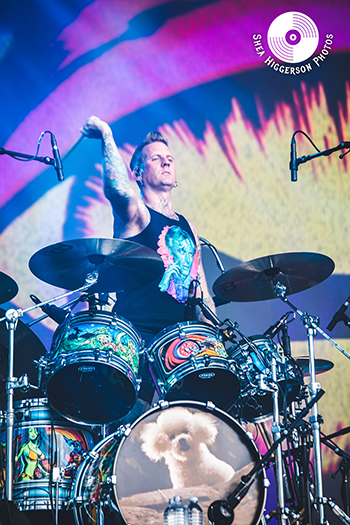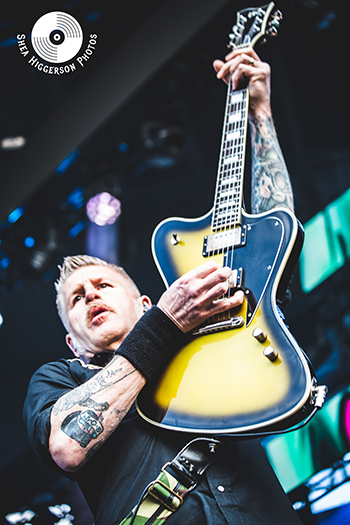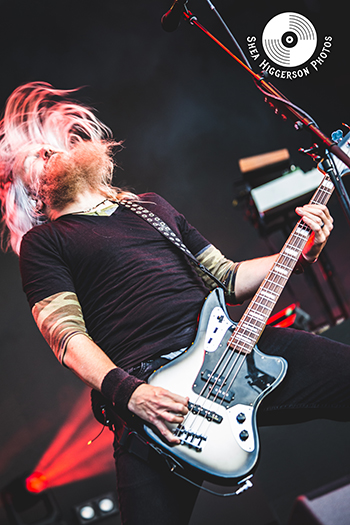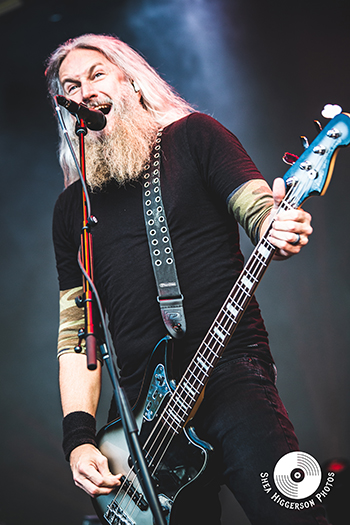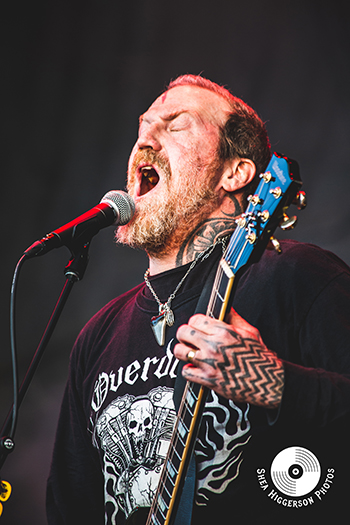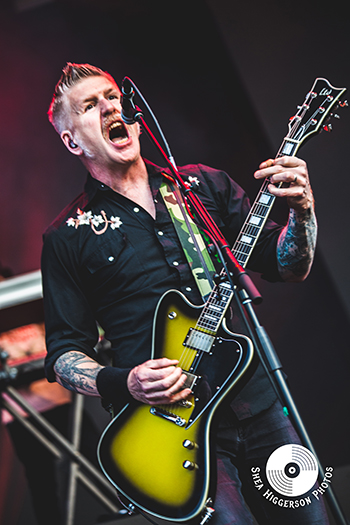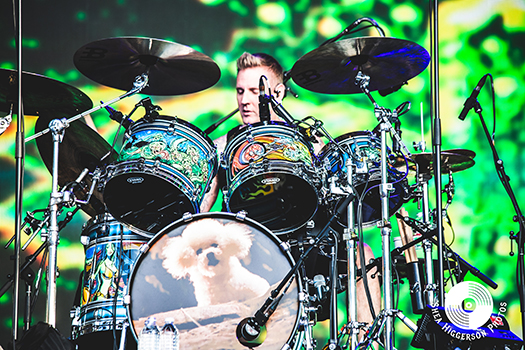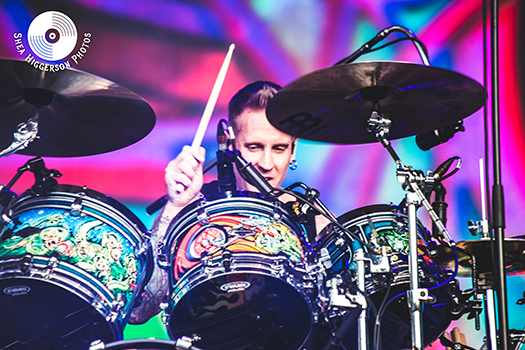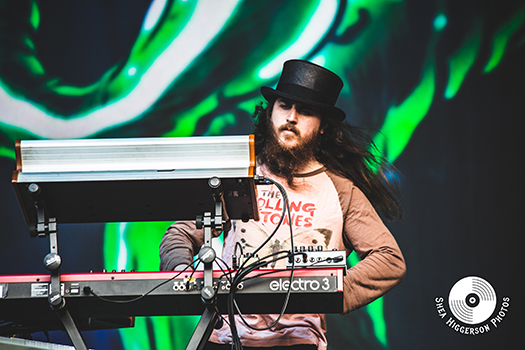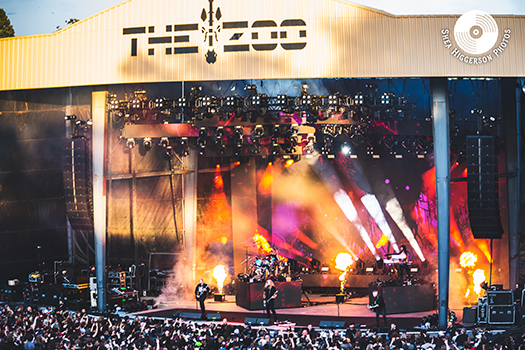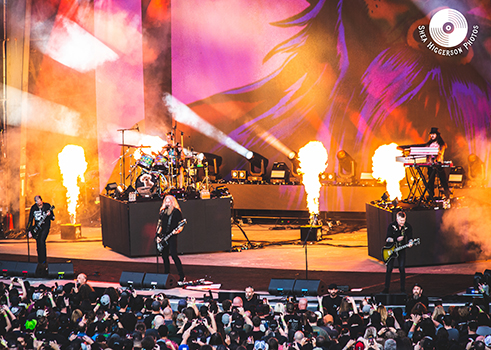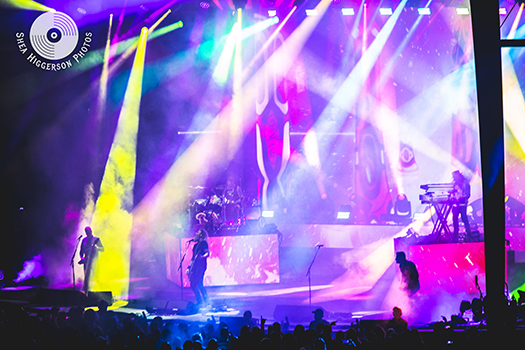 GOJIRA took the stage and blasted off tons of fog and confetti and fire throughout their set to the awe of the crowd. They have an incredible show and are one of the greatest metal bands of the last decade. They performed a good mix of songs from across their catalog, but most of their songs were from their latest album "Fortitude," which really seemed to solidify them as one of the greatest of all time. At one point drummer Mario Duplantier broke a snare drum and his brother, vocalist and guitar player Joe Duplantier, joked, "He's a beast." It's true though. Mario is widely regarded as one of the best drummers in the metal world and his drum solo during the set was nothing short of phenomenal. The entire band has this aura of power and remarkable energy that makes them truly special to watch.
There's a reason this tour was called The Mega Monsters Tour and it's not just because of the bands' names. It's because their sound and their talent are monstrous. But instead of these two monsters battling it out, they joined forces to create complete sonic destruction. This entire concert was just unbelievable from the talent to the production to the energy of the crowd. It was easy to get completely caught up in the moment.