Locust Grove at Whiskey Nights (2022)
Whiskey Nights

(

Oklahoma City, OK, USA

)
Locust Grove
Oklahoma City band LOCUST GROVE set out in support of their first full-length album "The […]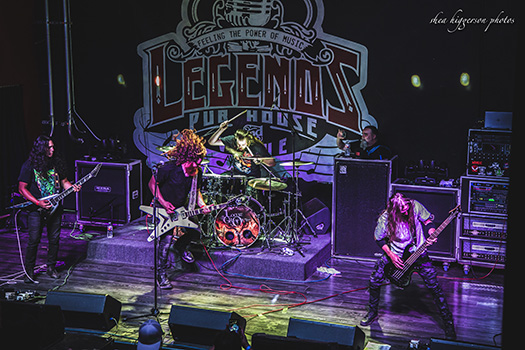 Oklahoma City band LOCUST GROVE set out in support of their first full-length album "The Battle of Locust" for a weekend of shows beginning on the release date June 3 at Whiskey Nights in Oklahoma City, then Legends Pubhouse and Venue in Chickasha, Oklahoma, and ending at Venue Shrine in Tulsa, Oklahoma on June 5. Each night the band was joined by other local talent to help celebrate their long-awaited release.
METALLOSIS, RID THEM ALL, LIKE BEFORE, NEVERMIND THE EMBERS, and KIRRA joined them for their Whiskey Nights show with a crowd of around 200 people rocking out at the venue. The next night featured bands SOLEMN ROAD, BROUGHT BY FATE, BURN THE THRONE, and THE TREATMENT for another packed show.. And Sunday, June 5 showcased the bands SABERTOOTH, THE SALESMAN, and GADGETS SONS. The members of LOCUST GROVE strived to make a point to place a spotlight on the local talent as many of them are friends or became friends at these shows. All of the bands gave stellar performances each night to ecstatic crowds. It was amazing to see the local scenes come together in support of one another.
The band played their new album from front to back each night, but they had a few surprises in store, too. To finish off the night they did a cover of DOWN's "Bury Me in Smoke," PANTERA's "Cowboys From Hell," and METALLICA's "Master of Puppets" — all bands they're heavily influenced by in their musical style. They even had a few guests on stage, including Christopher Mathis of NEVERMIND THE EMBERS playing the djembe for one song in Oklahoma City, Matthew Balzer who will fill in for them as bass player on tour, RID THEM ALL vocalist Russ Pace at the Oklahoma City show, longtime band friend Andrew Yoon doing guest vocals at the Chickasha show, and GADGETS SONS vocalist Charles Ireland at the Tulsa show. LOCUST GROVE love having guests on stage for their cover songs and creating a special experience for fans and camaraderie among the bands.
Not only that, but the band showed off their many talents by having drummer Joey Mandigo play guitar and vocalist/lead guitarist Zain Smith play drums on some nights during cover songs. Quentin Williams is the band's bass player who is always entertaining on stage and can get down with the best of them. He's known lovingly in the band as "dad," being the most organized and responsible member according to the others. About a year ago the band added guitar player Darian Thompson to their lineup and his talent is incredible. Known as the "downpick demon," he has earned his place in the band and continues to impress old and new fans alike.
Beginning June 16 through the 26th, they will set out on an East Coast tour with CHARGER to continue pushing their new album, finally reuniting with their fans in that area, and undoubtedly making new fans. They have previously toured with 96 BITTER BEINGS, THE NATIVE HOWL, and BLACKTOP MOJO. Since 2016 and the release of their debut EP "Monster" LOCUST GROVE has had an undeniable presence in the hard rock scene, known for their epic guitar riffs, catchy choruses, booming drums, and intense energy. They are also top notch at interacting with their fans at the merch booth and so appreciative of the support they receive — more than happy to spend time with each and every fan after their shows. This year you can see that things have only gotten better since they started out and it doesn't look like they're slowing down any time soon. Their CD release shows were just the start.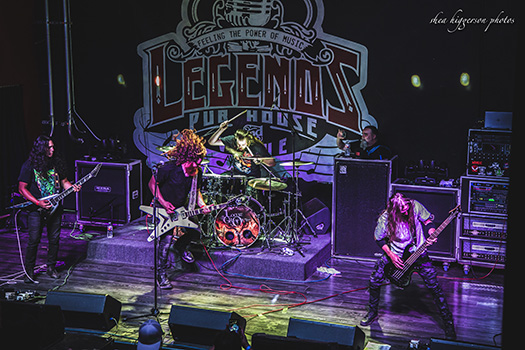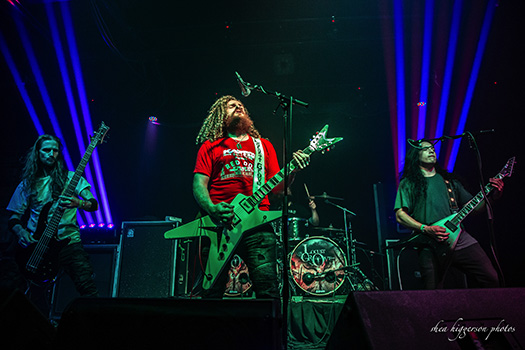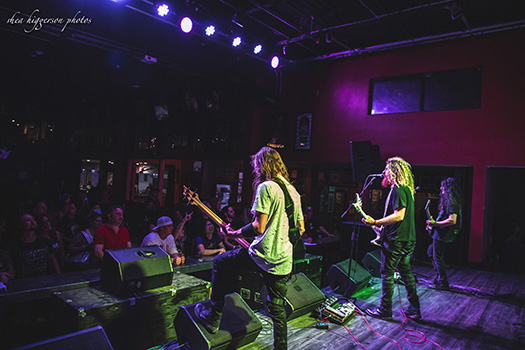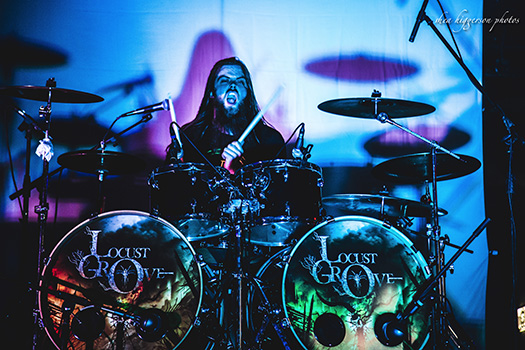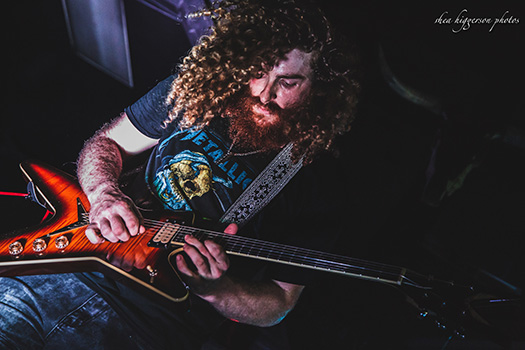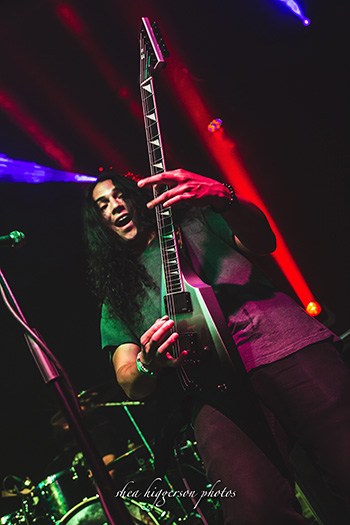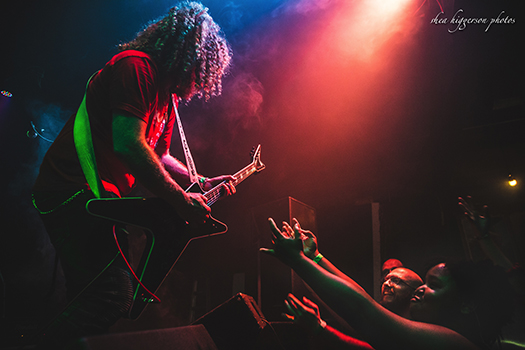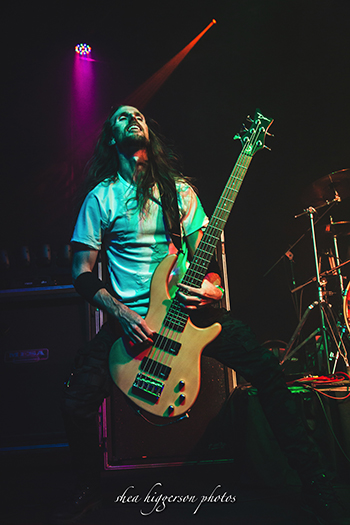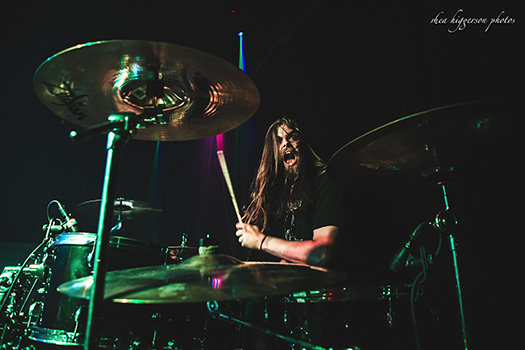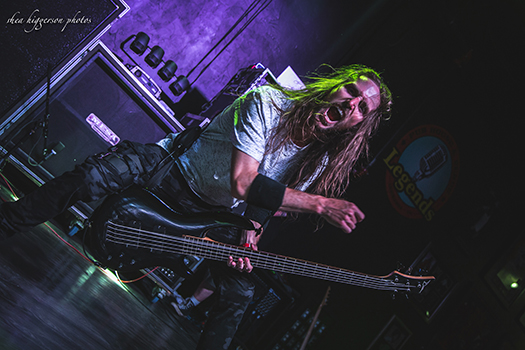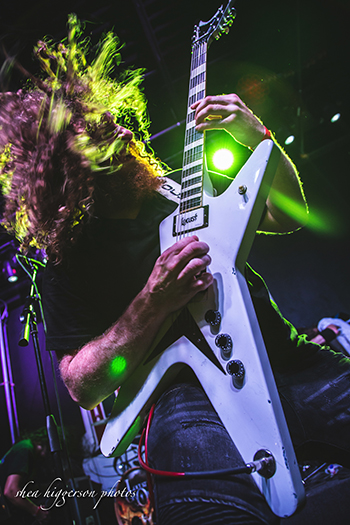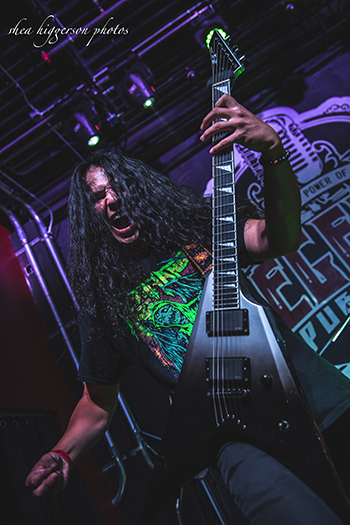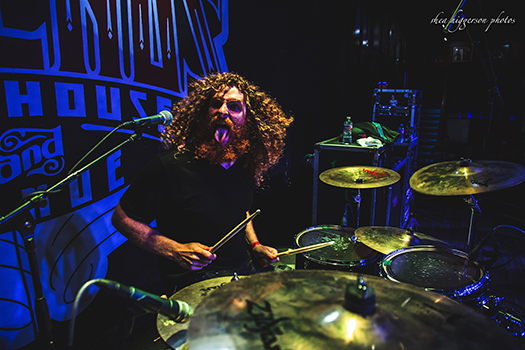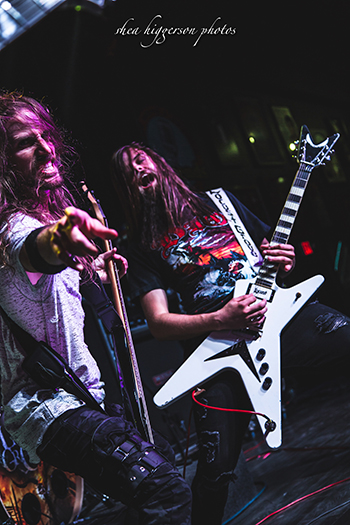 "The Battle of Locust" tracklist:
1. One Foot in the Grave
2. The Battle of Locust
3. Bluebird
4. S.O.S
5. Sick of it All
6. Heat My Blood
7. These Hands
8. Why Run
9. Hard to Change
10. Worth My Time
11. Learn to Crawl
12. Days Gone
Live Report and Photos by Shea Higgerson