In Flames, Red and more at Tower Theatre (2019)
Tower Theatre

(

Oklahoma City, OK, USA

)
In Flames, Red, Arrival Of Autumn
Oklahoma City's Tower Theatre hosted a rare Metal show this past Wednesday, hosting IN FLAMES, […]
By Dave Nowels
•
December 18, 2019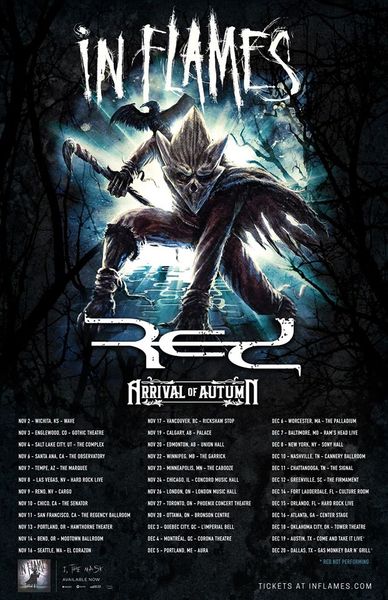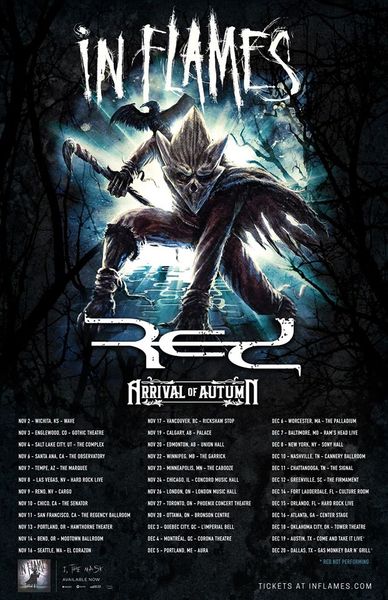 Oklahoma City's Tower Theatre hosted a rare Metal show this past Wednesday, hosting IN FLAMES, RED and ARRIVAL OF AUTUMN on their main stage. In full disclosure, I was completely unfamiliar with any of the bands on the bill, but went with an open mind and a hope that at least one of the bands would manage to impress me. I'm happy to report that two of these bands did just that. As far as the third band? Well, they at least provided me significant events to report.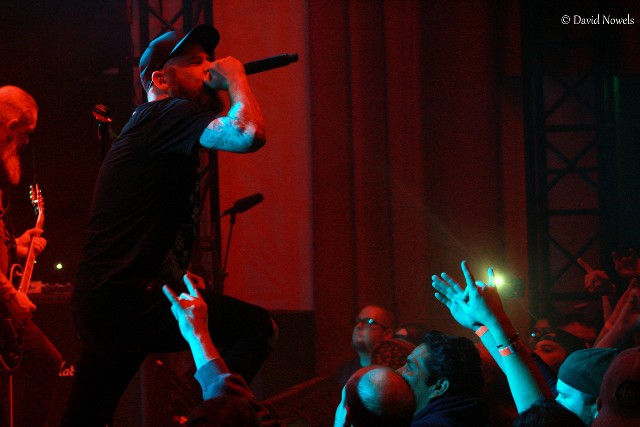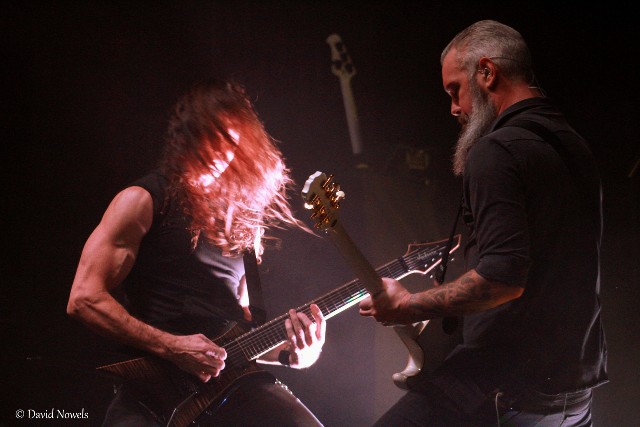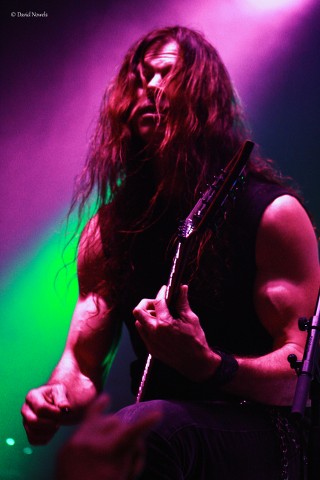 The night's headliner was of course, IN FLAMES. The Swedish Metal legends are touring in support of their 13th studio release, "I, The Mask" on Nuclear Blast. The band is considered by many to have pioneered Melodic Death Metal as well as Metalcore. Fronted by vocalist Anders Fridén, who along with guitarist Björn Gelotte, represent the longest tenure in the band, with both in place since '95. Rounding out the remainder of the band there is: Niclas Engelin on Guitar, Bryce Paul Newman on bass and Tanner Wayne on drums.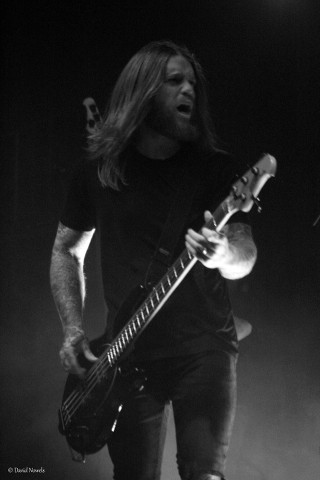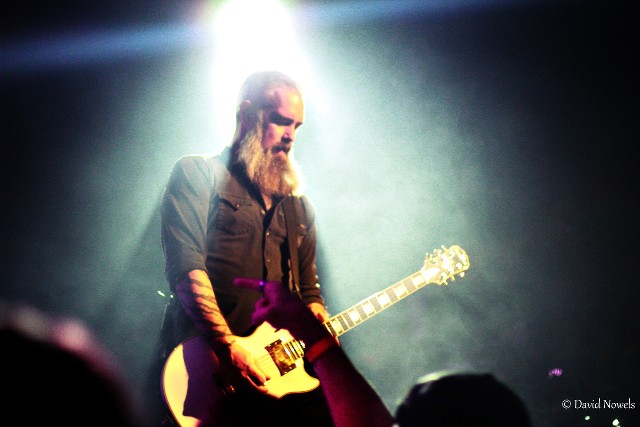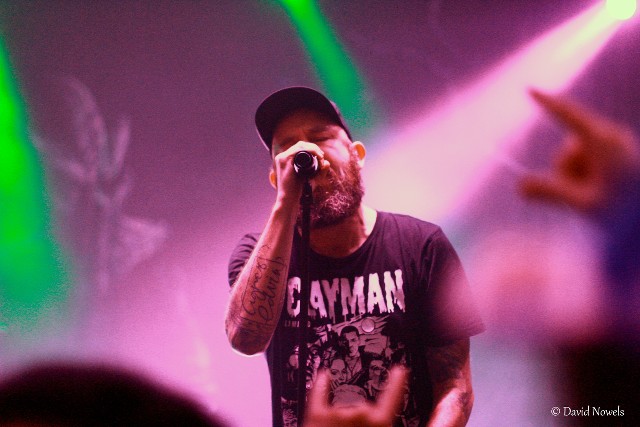 The band, and Fridén in particular have a strong stage presence. IN FLAMES are a band that commands the stage, and let's you know you're in for on hell of a show, and what a show it was. It wads polished, but still loose enough to let you see the band having fun. The band kicked things off with "Cloud Connected" from 2002's "Reroute To Remain" before driving home "Only For The Weak" from 2000's "Clayman". "Call My Name" saw ARRIVAL OF AUTUMN's vocalist, Jamison Friesen join Fridén on Vocals for what would be one of my highlights of the night.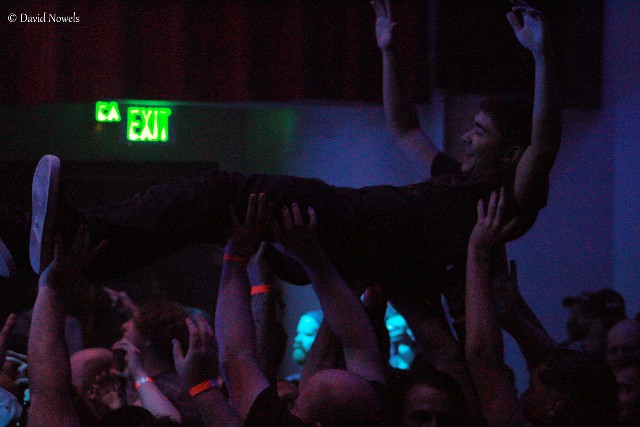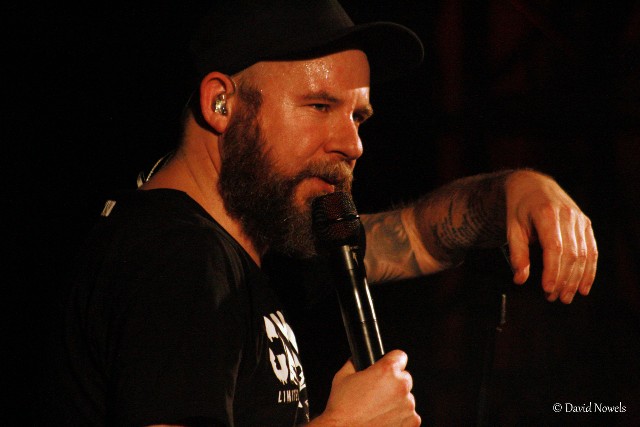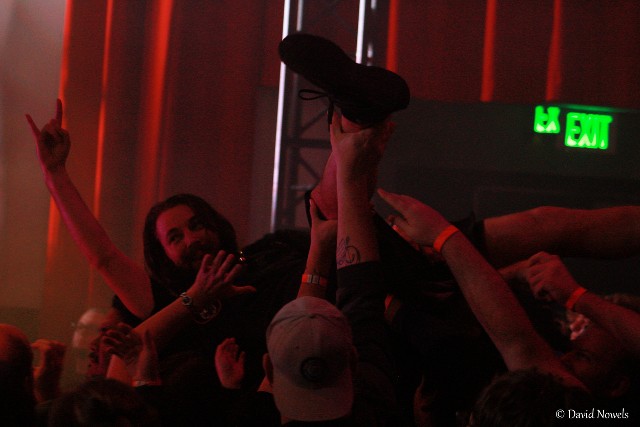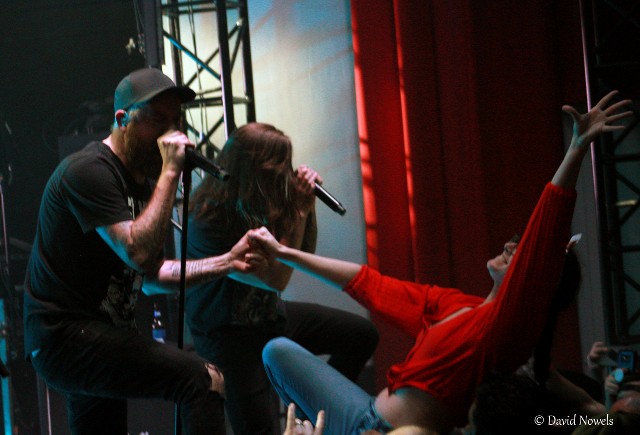 Throughout IN FLAMES' set, a circle pit would initiate, only to dissolve soon after. It wasn't until "Behind Space" and "Graveland" that the mosh managed to remain intact, with fans being good naturedly passed to the stage , before crowd surfing back to do it all over again. As a first time attendee to an IN FLAMES show, I came away rather impressed. The band is extremely tight, professional, fan friendly and damn talented. I would love to see the band again, and hope I have that opportunity.
http://www.inflames.com/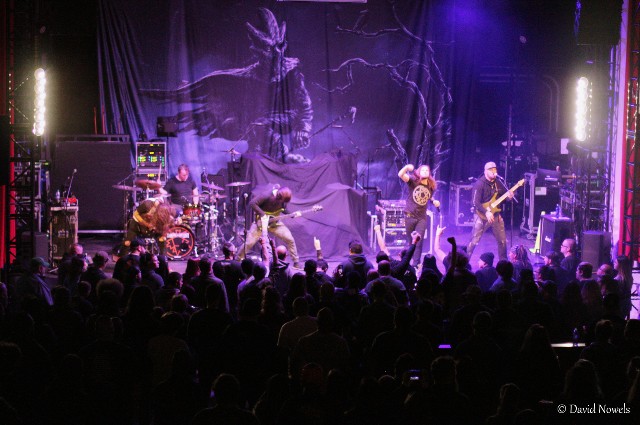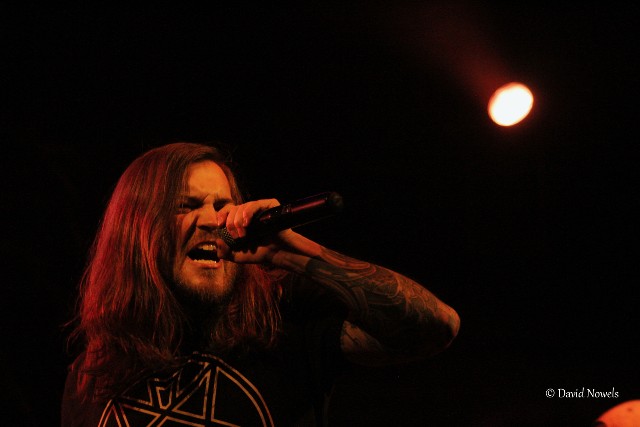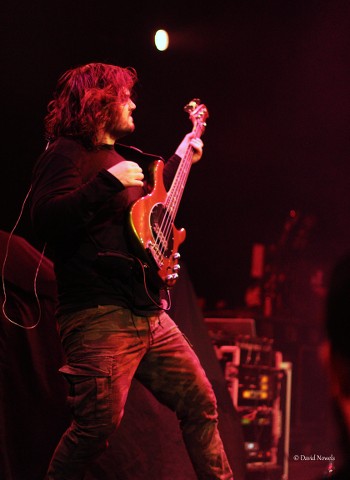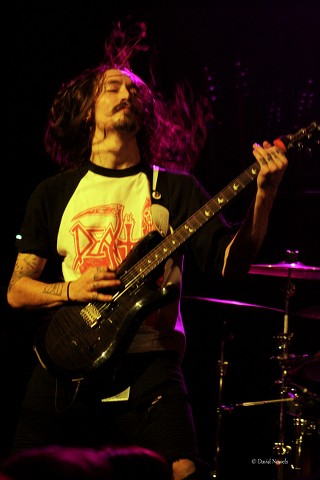 Opening up the night's music was Alberta, Canada's ARRIVAL OF AUTUMN. Touring on their sophomore release, "Harbinger" also on Nuclear Blast, this Metalcore quintet more than impressed. Opening with "Hurricane on the Horizon", the band proceeded to roar through their allotted time, collecting a lot of new fans. In addition to vocalist Jamison Friesen, the band also features Brendan Anderson and Ryan Sorensen on Guitars, Kevin Student on Bass and Ty Fox pounding the kit.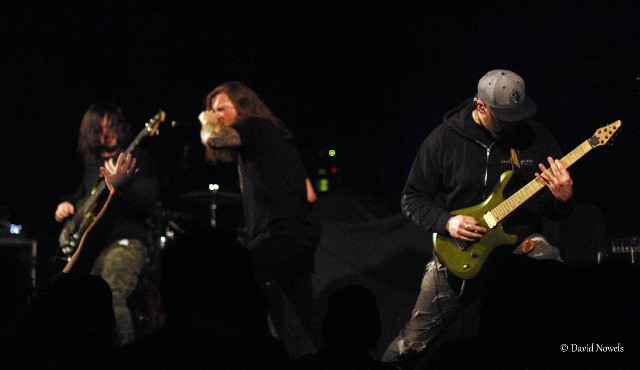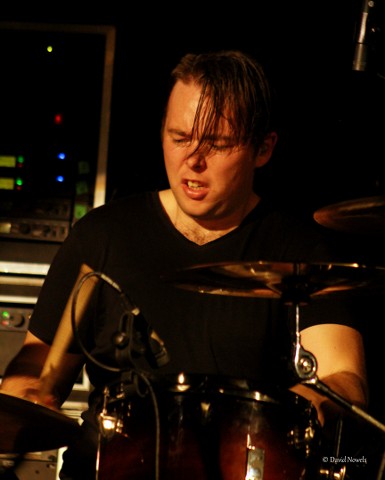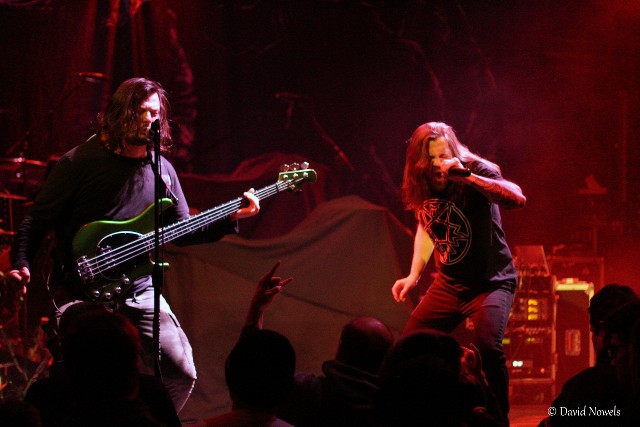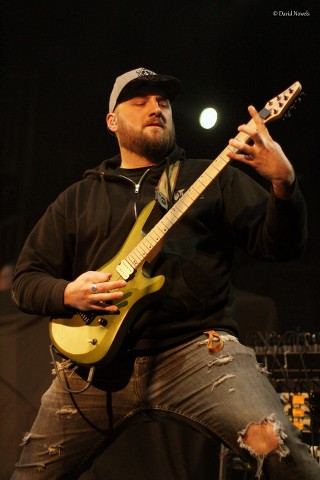 ARRIVAL OF AUTUMN may have been the youngest band on the bill, but they were as equally impressive as IN FLAMES for me. Great interaction with the crowd, top notch musicianship, and a set of powerful songs, all of which are featured on "Harbinger". Highlights for me included "Better Off Without" "Apocalyptic" and "Old Bones//New Blood". ARRIVAL OF AUTUMN is a band on the brink of something big.....you can just feel it. Thunderous and bombastic, this is a band to watch.
https://arrivalofautumn.com/
So, IN FLAMES and ARRIVAL OF AUTUMN were the two bands that really impressed me. I mentioned earlier that the third band really only gave me a significant event to report. That band was second on the bill, and was RED. Based out of Nashville, the band has a more subtle sound, one that borders more towards Alternative, and in fact has been known as a Christian Rock band, going so far as to have won six Dove awards, and two Grammy Nominations.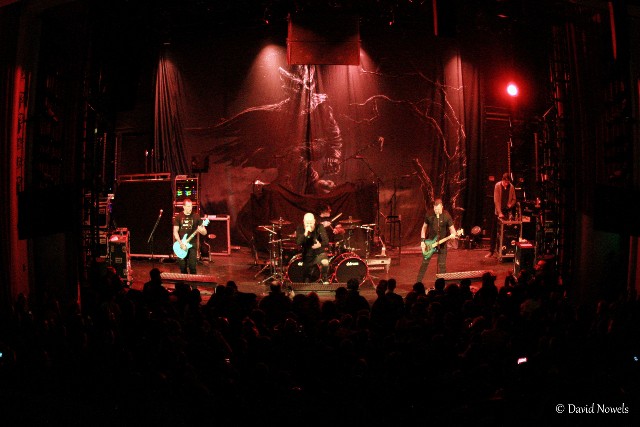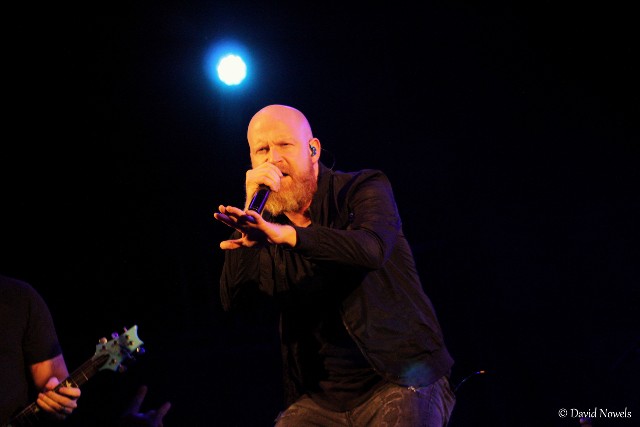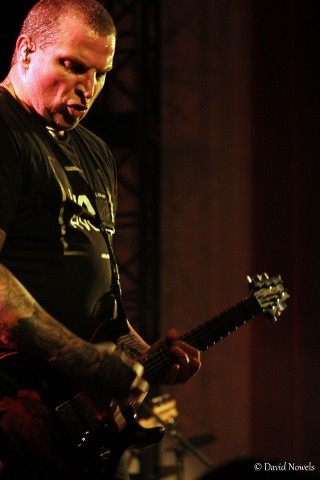 They're talented, that's for sure. Unfortunately, they managed to alienate the crowd pretty quickly. For some unknown reason, bassist Randy Armstrong felt compelled to step up to the microphone and call out a pair of brothers riding the rail for not enjoying themselves enough. Apparently there was some banter back and forth between the parties, with Armstrong kicking one of the fans in the head. It didn't end there. The situation continued to escalate with twin Anthony Armstrong (Guitar) also joining the verbal fray as the two brothers challenged and threatened the two fans in the audience.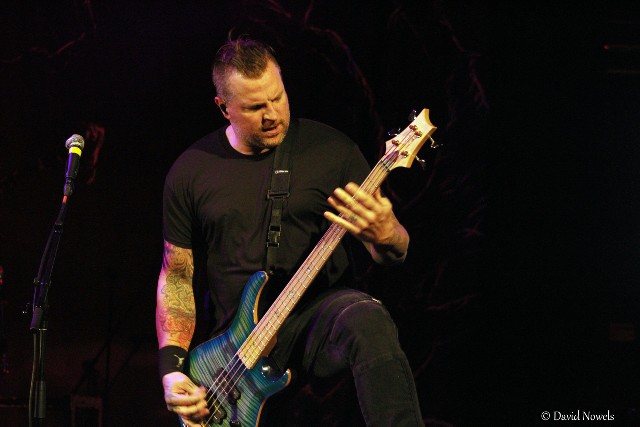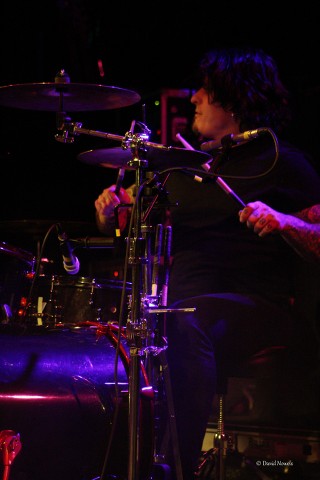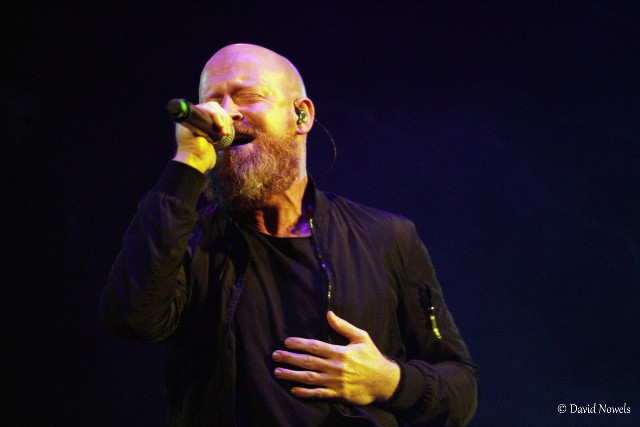 There were profanity laced threats of "kicking your fucking ass" out by the band's bus, all while vocalist Michael Barnes and drummer Dan Johnson seemingly appeared to ignore the situation. So much for those Christian values. In my 40 something years of attending concerts, I've never seen such an unprofessional, juvenile display from a band or artist. Maybe it was just a bad night. Maybe the band or Armstrong got some bad news before the show. Regardless, there was no reason to take out whatever frustration they were feeling on these two fans, who I might add were VIP ticket holders. RED owes those two young fans, the Tower Theatre and Oklahoma City and apology. I doubt that happens, and frankly I hope to never see them return.
https://www.thebandred.com/
Even with the uncalled for drama, the show was pretty outstanding. I discovered two bands that really impressed me. I'd call that a good night overall.