In Flames, Lamb Of God and more at BOK Center (2022)
BOK Center

(

Tulsa, OK, USA

)
In Flames, Lamb Of God, Megadeth
The Metal Tour of the Year went on round two this year, making a stop […]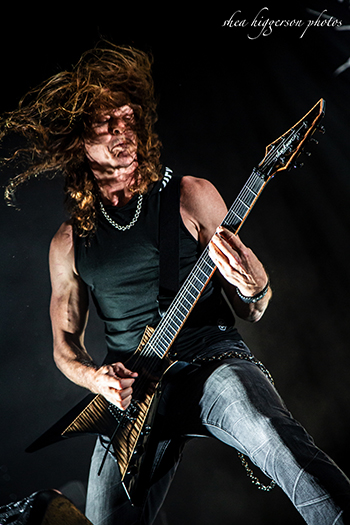 The Metal Tour of the Year went on round two this year, making a stop at the BOK Center in Tulsa, Oklahoma on Saturday, April 30 for an epic night with three legendary metal bands
IN FLAMES
,
LAMB OF GOD
, and
MEGADETH
. Last year these bands (minus IN FLAMES) did The Metal Tour of the Year for the first time with
TRIVIUM
and
HATEBREED
. Unfortunately,
TRIVIUM
was not on the lineup for the Tulsa show. Last year I had the pleasure of enjoying this tour as a fan out in the crowd, but this time I was in the photo pit, but I got to experience this amazing tour on two different sides of the barricade.
Last year I can remember being in the crowd during LAMB OF GOD and jumping up and down with the rest of the crowd, hoping to catch a guitar pick from Mark Morton. This year it was a different kind of rush, watching mostly through my lens and experiencing the pressure of trying to get the best shots during the first three songs for each band. But both times it was one of the best shows I've ever seen. Music personality Eddie Trunk was on hand to introduce each band and get the crowd psyched up for the show.
IN FLAMES performed an array of songs across their discography, offering up their older and more recent songs. In addition to members being all over the stage giving it their all to the crowd, the band has an excellent light show. They asked the crowd to get the circle pit started and put on an awesome show to get them hyped up for the co-headliners. I loved that I got to see IN FLAMES on this round of the tour and they absolutely deserve to be part of The Metal Tour of the Year as one of the best and most iconic bands who kill it on stage every time.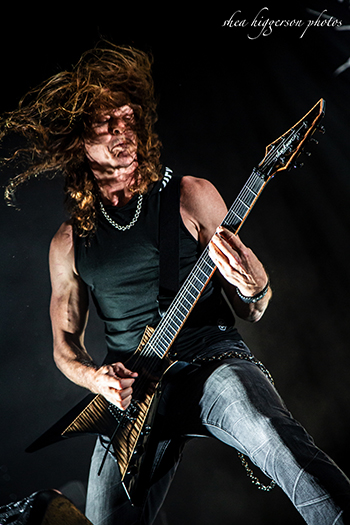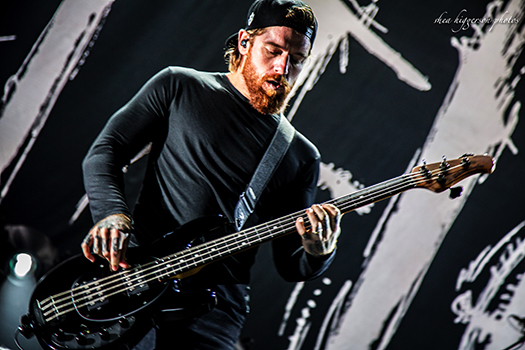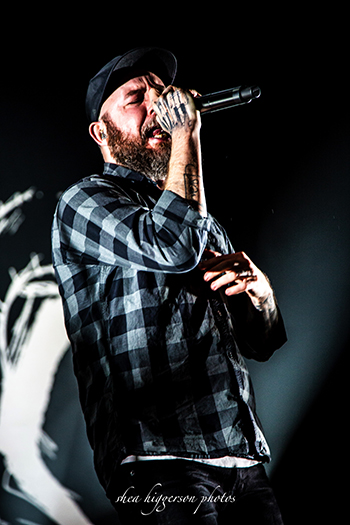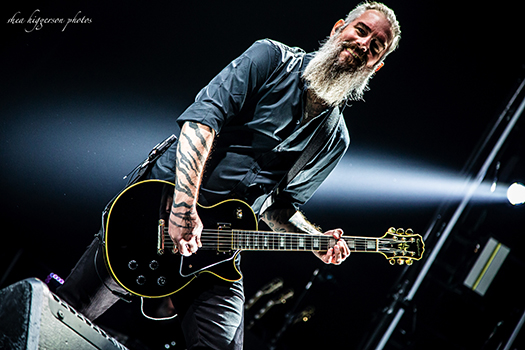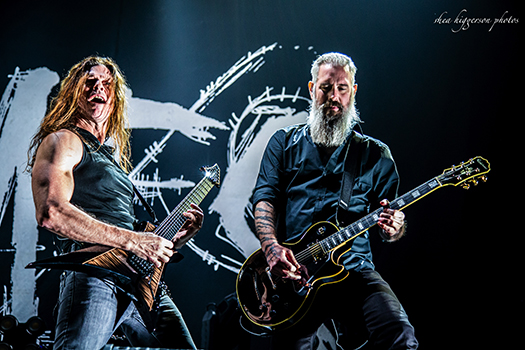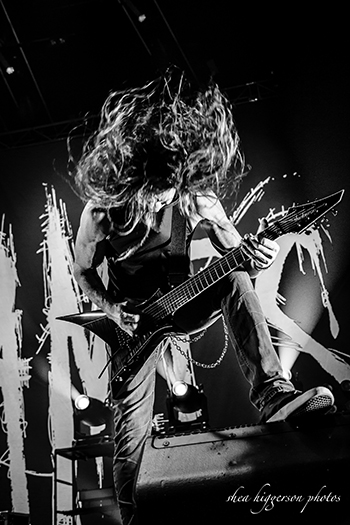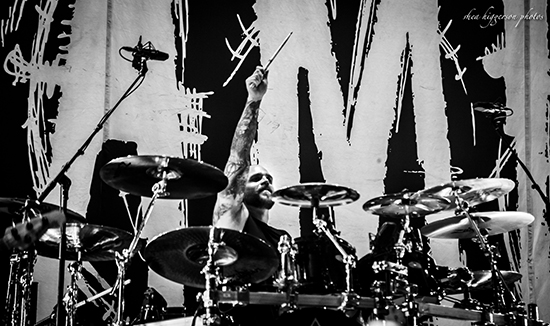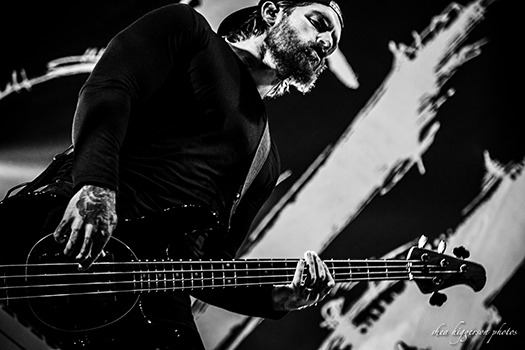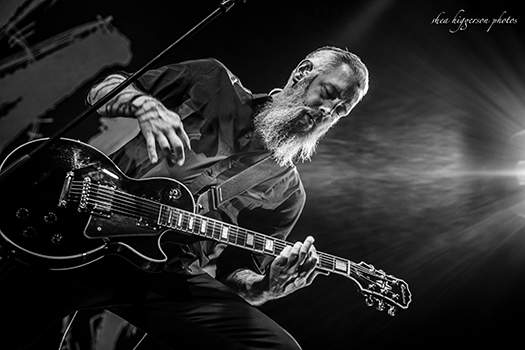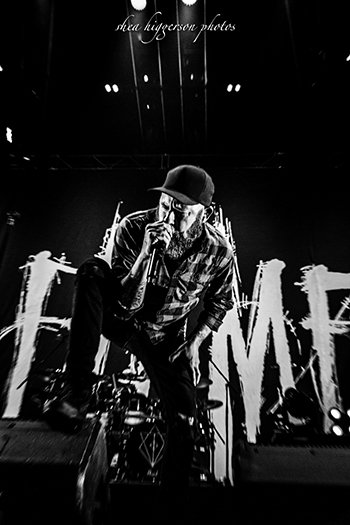 LAMB OF GOD is another legendary band that is never disappointing live — it's inevitable to see the crowd going completely wild during their sets. Randy Blythe is one of the most energetic frontmen in the game and even after having recently recovered from COVID-19 before this show he gave it his all on stage. Both he and John Campbell had to miss show dates for this tour and had fill-ins, so it was great to see the band back together for this show. When the first song "Memento Mori" hits, there's a huge sheet covering the stage and you can just see the band's silhouettes, but then it drops and all hell breaks loose. One of the best moments of their set is of course during "Walk With Me in Hell" when the fire comes into play. Huge bursts of hot flames explode across the front of the stage and it's such an exciting moment.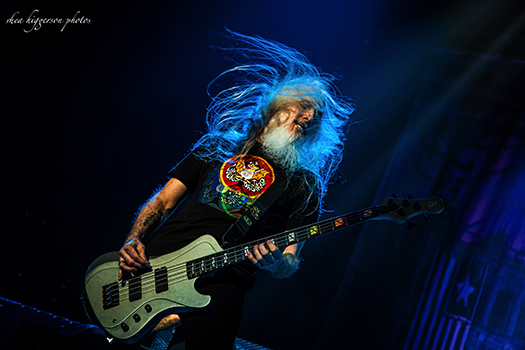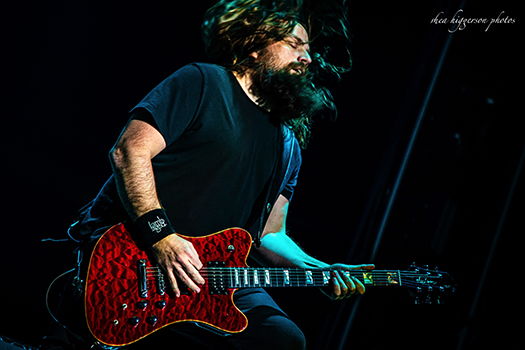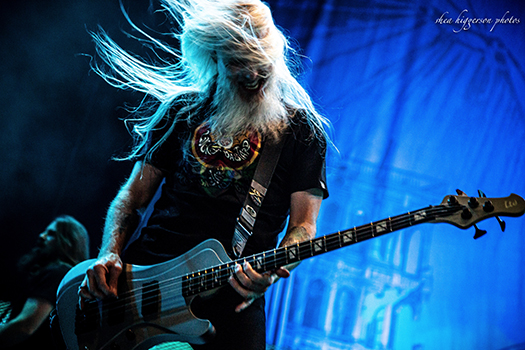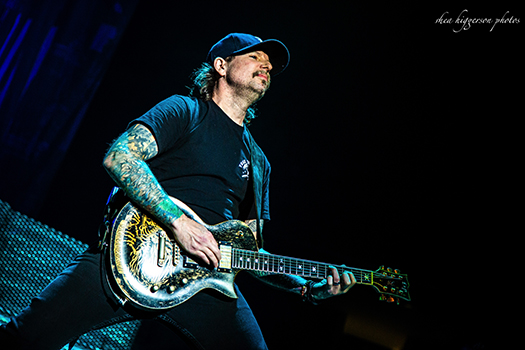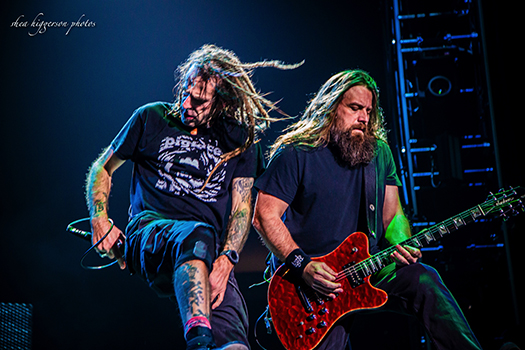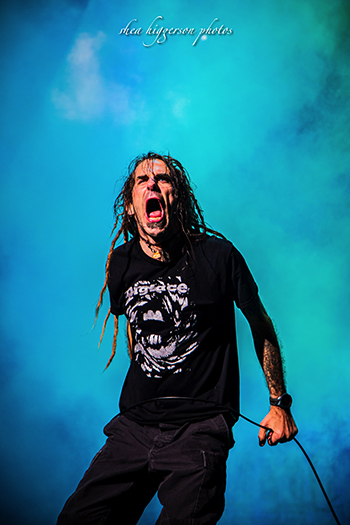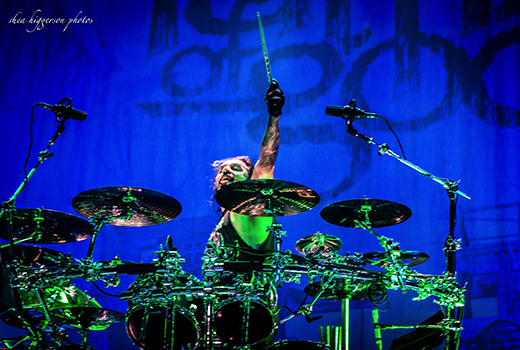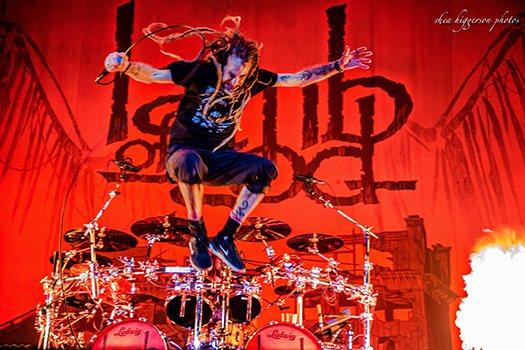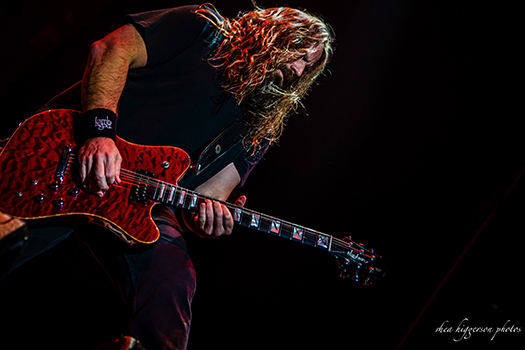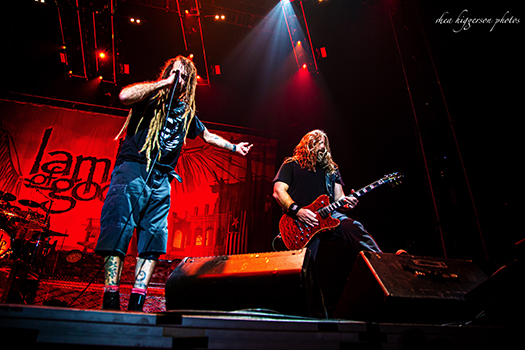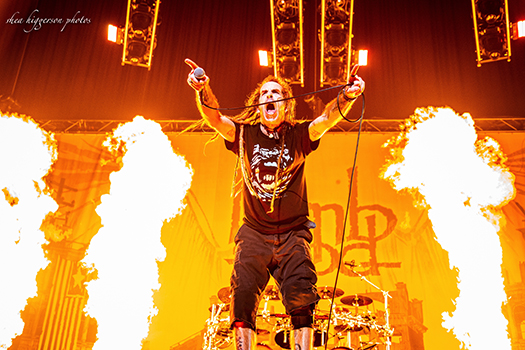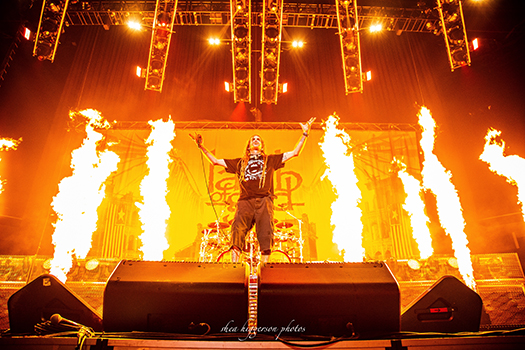 Right before the mighty MEGADETH hit the stage, Eddie Trunk pulled a young fan in a mask from the crowd and introduced him, proving that metal is alive and well. Even bands who have been around as long as MEGADETH are still gaining fans who haven't reached double digits in age and it's a wonderful thing to see. The band still rocks the stage after all this time and plays to different sides of the crowd and they just radiate this electrifying energy that you feel when watching a band as huge and influential as them. Their entire stage set up kind of leaves you in awe, as well. They're backed by a wall of huge amps and two animated screens with drummer Dirk Verbeuren sitting high up on that wall. Their stage setup is a testament to the metal stardom they possess. I'm thrilled that I had two opportunities to catch this tour — one as a fan and one as a photographer — and it will go down as one of the most memorable tours for me and I'm certain plenty of others.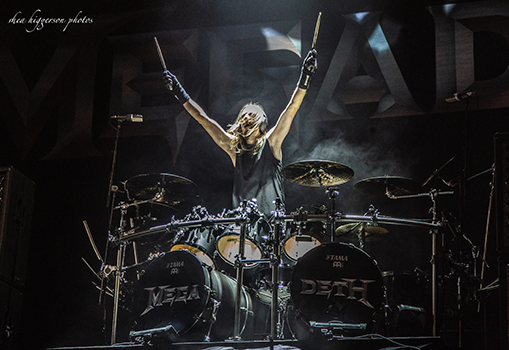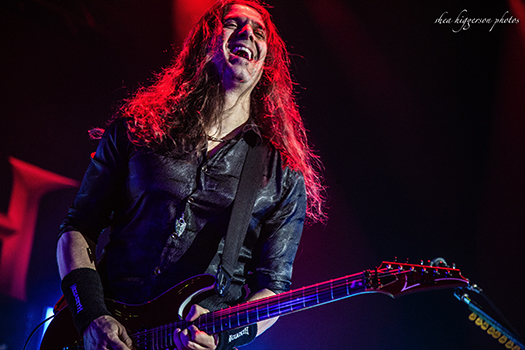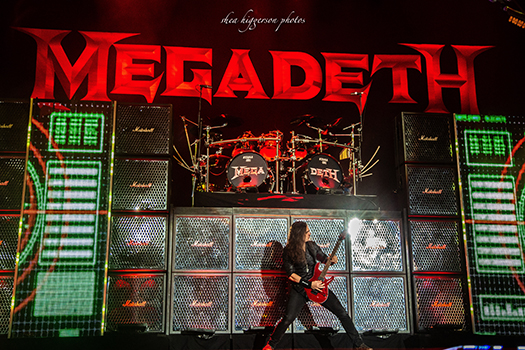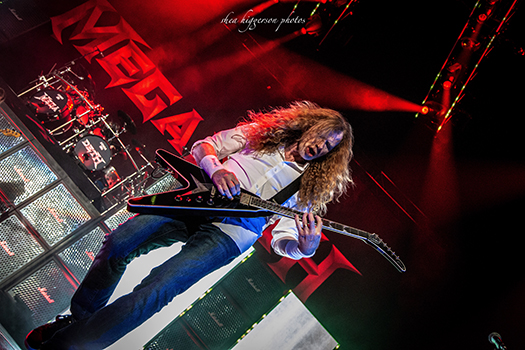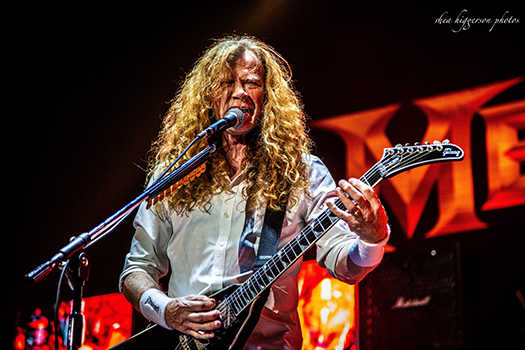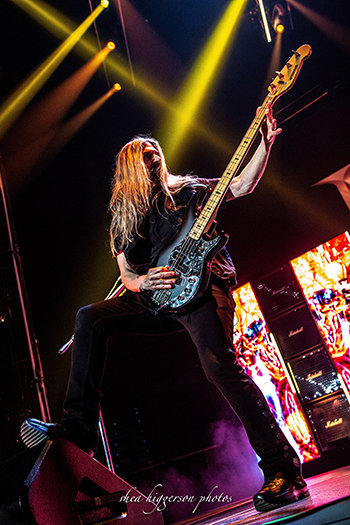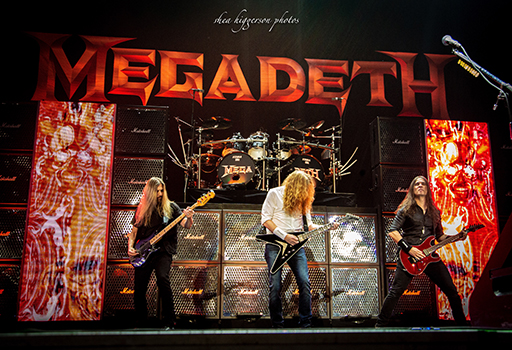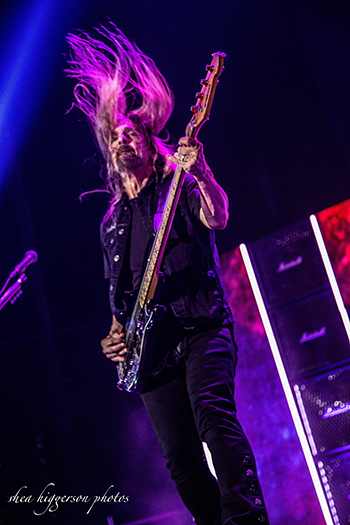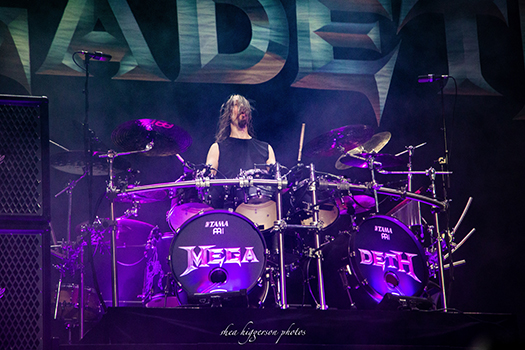 IN FLAMES
setlist:
1. Cloud Connected
2. Behind Space
3. Graveland
4. Everything's Gone
5. Where the Dead Ships Dwell
6. Call My Name
7. All for Me
8. The End
9. I Am Above
10. Take This Life
LAMB OF GOD setlist:
1. Memento Mori
2. Ruin
3. Walk With Me in Hell
4. Resurrection Man
5. Now You've Got Something to Die For
6, Contractor
7. 11th Hour
8. 512
9. Ghost Walking
10. Vigil
11. Laid to Rest
12. Redneck
MEGADETH setlist:
1. Hangar 18
2. Dread and the Fugitive Mind
3. The Conjuring
4. Angry Again
5. Trust
6. Sweating Bullets
7. Conquer or Die!
8. Dystopia
9. Symphony of Destruction
10. Peace Sells
*Encore*
Shea Higgerson