Evergrey, , Darkaeon and more at Le Petit Campus (2019)
Le Petit Campus

(

Montreal, Quebec

)
Evergrey, , Darkaeon, Fractal Cypher, Shattered Sun
You know what I actually got lost going to the venue, so much construction in […]
By Jean-François ''Jackal'' Poulin, Photos by Martin Debois
•
September 9, 2019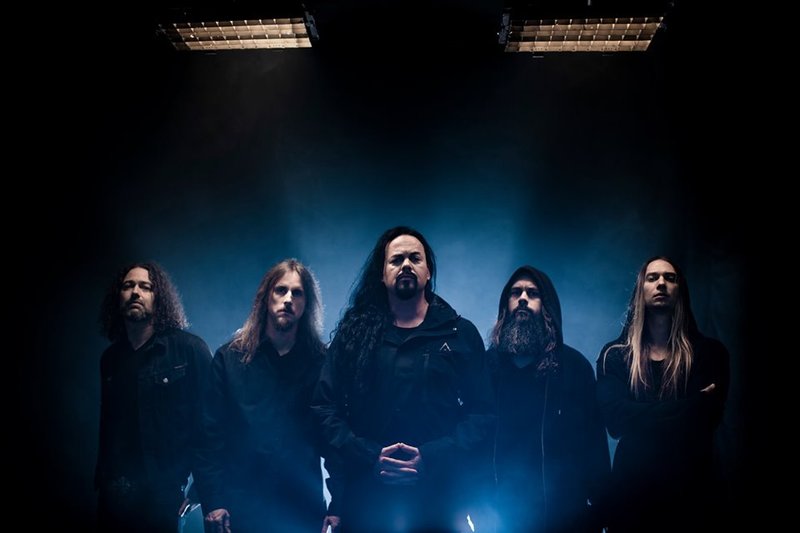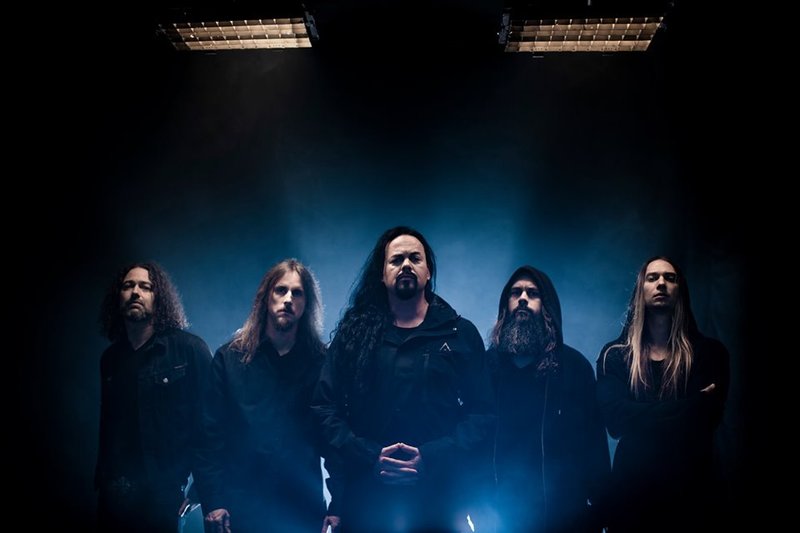 You know what I actually got lost going to the venue, so much construction in the streets of Montreal and my inner GPS sucks! It was a grind just to get to the small and intimate venue called Le Petit Campus. I saw PERSEFONE back in September of last year and hadn't been to the building since. The placed were pretty packed when EVERGREY went on stage and it was a pretty lively crowd nonetheless. EVERGREY have toured with the biggest names in Metal, I saw them back in 2003 (the last time I saw them before tonight) with ARCH ENEMY and when they headlined here in 2011, SABATON opened for them. They are accustomed to tour with some really great bands. Tonight was no different; we got two local bands and also the lesser known SHATTERED SUN from good ole Texas.
DARKAEON started the festivities. The frontman has some serious stage presence; the guy seemed to love to be there. On a side note, all the members of the first bands were extremely gracious, very nice and just loved being there opening for EVERGREY.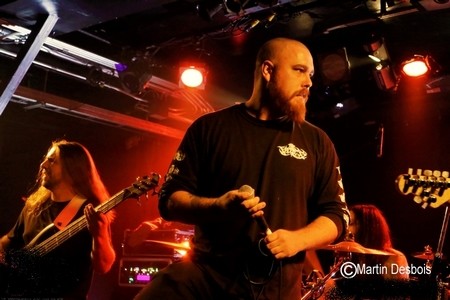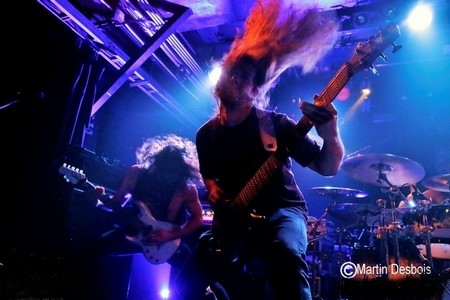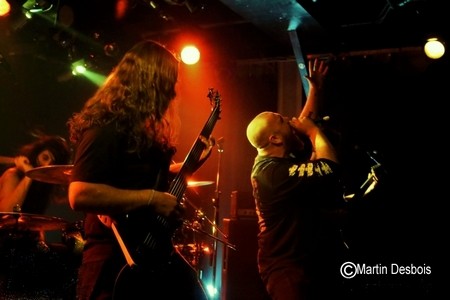 These are musicians that are big fans of a band they are opening for and it really showed in their demeanor tonight.  Mixing Progressive Metal with a bit of a Harsher Vocals, the crowd seemed to really enjoy what they offered. Melodic Death Metal with a lot of Progressive Metal influences.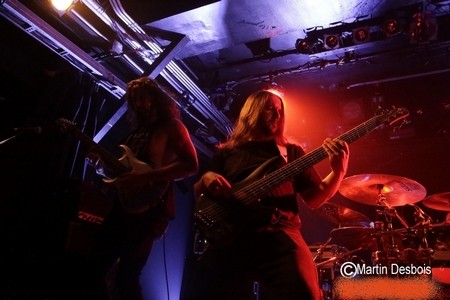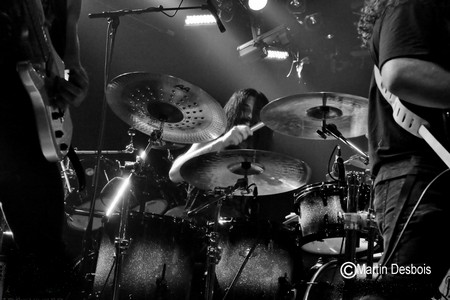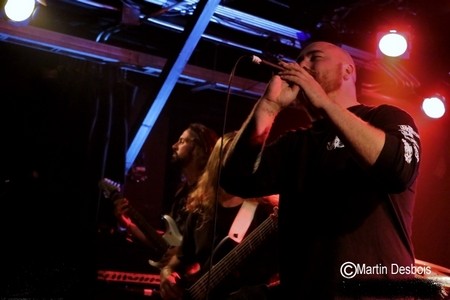 They put the other bands on notice and delivered on all fronts. Glad I discovered them tonight. The singer has a good range and can do the harsher vocals seamlessly. Great presence, great charisma and had the crowd in the palm of his hand.
FRACTAL CYPHER were the next band. Not a lot of bands are their equal as to Progressive Metal. They are the powerhouse in the genre. Let's face it, not a lot of bands are doing this style here in Montreal so it was a nice departure.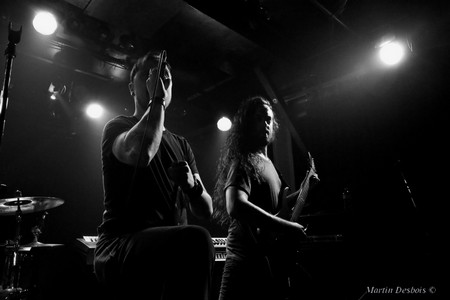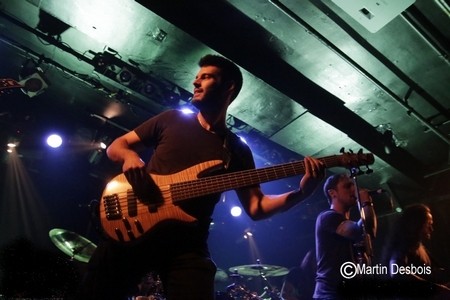 I wasn't the biggest fan of the vocalist, he has that presence but not the power needed in his voice to really bring this band to another level. I thought he did a good job but I felt they might need someone with a better range because the music is out of this world good. Some songs were pretty repetitive and I got bored sometimes to be honest with you guys. There are great musicians and those solos were outstanding.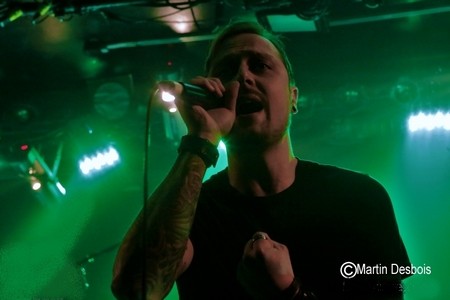 A newer band with a lot of promise. Their last album was produced at The Grid by Christian Donaldson, axeman of CRYPTOPSY and one the best producers out there in Metal. They mean business.
Just before the grand finale, SHATTERED SUN really showed what a tight band was. Their brand of Groove Metal mixed with Progressive Metalcore really played to the crowd. They have this high energy, high volume thing going on.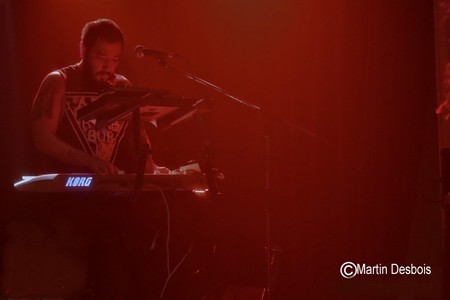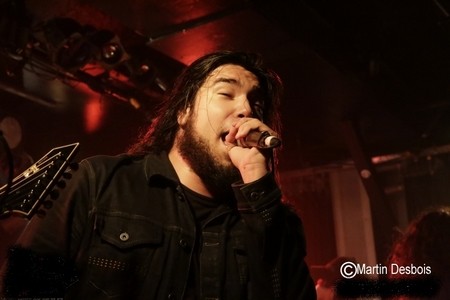 Everyone in the band was giving their all and I thought it was a nice touch to have a Keyboardist in this genre. This was quite a departure. I was not expecting much to be honest because I read they were a Deathcore Band and that style of music is not my music of choice honestly. I was dead wrong, they delivered something similar to KILLSWITCH ENGAGE and they had a bit of the Nu-Metal influences mixed in for good measure.
A pleasant surprise and I heard the guys were just great with the fans after the show.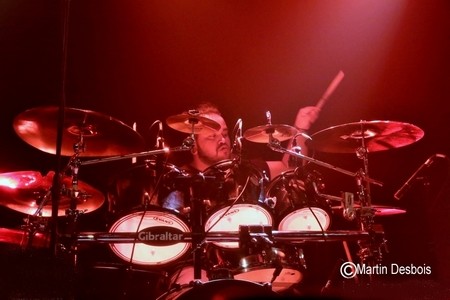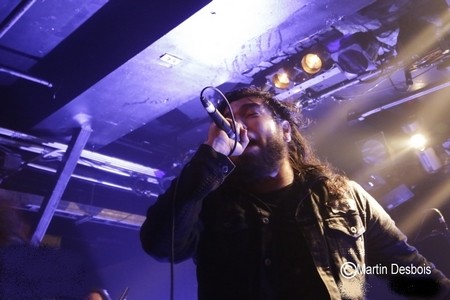 EVERGREY were the crown jewel of the evening. They started off with two songs of their latest excellent opus, ''The Atlantic''.
Honestly, EVERGREY have been floundering since the release of ''Monday Morning Apocalypse'' in 2006. In my honest opinion, they lost their stride after a string of awesome albums from 1998 to 2004. They have strayed away from what made the band its identity.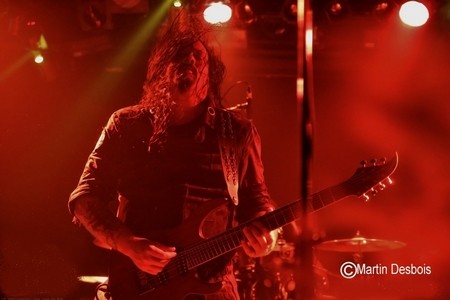 I felt they lost track of the concept albums they explored with ''In Search of Truth'', ''Recreation Day'' and ''The Inner Circle''. I felt the last few albums have been forced and was not significant enough to listen from the beginning to the end. I always tried to listen to their new albums but got initially bored after only a few songs.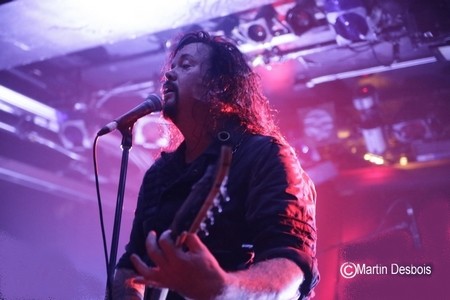 My go-to album persay was their 2011 Best Of EVERGREY that gives a new meaning to the timeless songs they have done since 1998. Tom Englund is by far one of the best singers of the last twenty years in Metal, his passion, his range and his emotion is bar none some of the best of there. The guy has such emotion and passion, it's overpowering and you can feel the anguish, anger and love in his voice, hell, even in the same song. EVERGREY is his band, it's no secret to anyone, he is the main man and all goes through him and that might have tarnished a bit the last few albums mediocrity.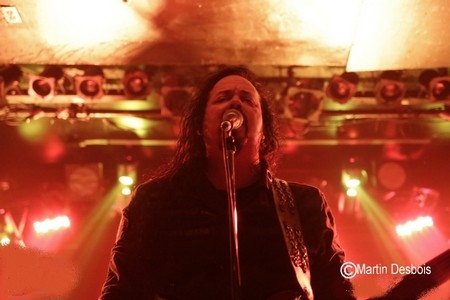 But the setlist tonight was the best songs of these mediocre albums, I was pleasantly surprised nonetheless. Those songs that were good at best on CD really sounded great tonight.  The band was on fire and this made my whole getting lost to the venue worth it!  Tom Englund was in fine form and his voice was as good live that it was on CD. Pure emotion through and through.  I would have loved much older songs from albums like ''In Search of Truth'' , ''Solitude Dominance Tragedy'' or even more songs off of ''Recreation Day''. All in all, it was a very solid setlist and had a great night with my photographer Martin, always glad to see a show with you old buddy.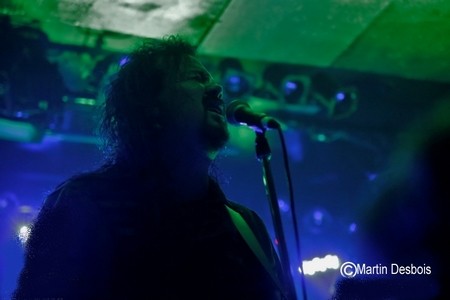 Their encore was awesome, they played two of three favorite EVERGREY songs, ''Recreation Day'' and ''A Touch of Blessing''. This was totally worth it and will not hesitate to see them back as a headliner in the near future.