Devin Townsend, Kreator and more at Catton Park (2021)
Catton Park

(

Derbyshire, United Kingdom

)
Devin Townsend, Kreator, Judas Priest, Skindred, Cradle Of Filth, Saxon, Paradise Lost, The Wildhearts, Onslaught, Lawnmower Deth, Napalm Death, Phil Campbell And The Bastard Sons, Evil Scarecrow, Venom Prison, Loathe, While She Sleeps, Gloryhammer, Beholder, Hacktivist, Conan, Memoriam, Black Spiders, Orange Goblin, Vio-Lence, Jinjer, Raging Speedhorn
BLOODSTOCK OPEN AIR 2021 – MUST WATCH BANDS It's less than 30 days till Bloodstock […]
By E & Tim Bolitho-Jones
•
August 10, 2021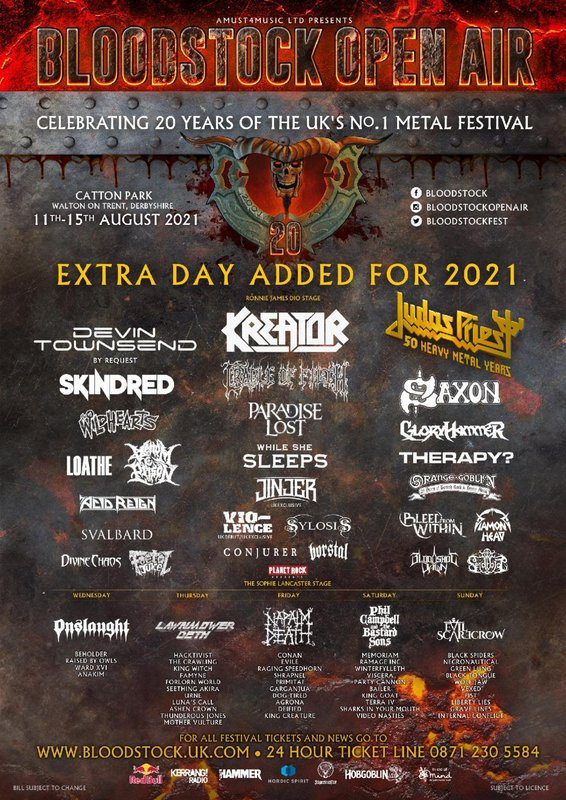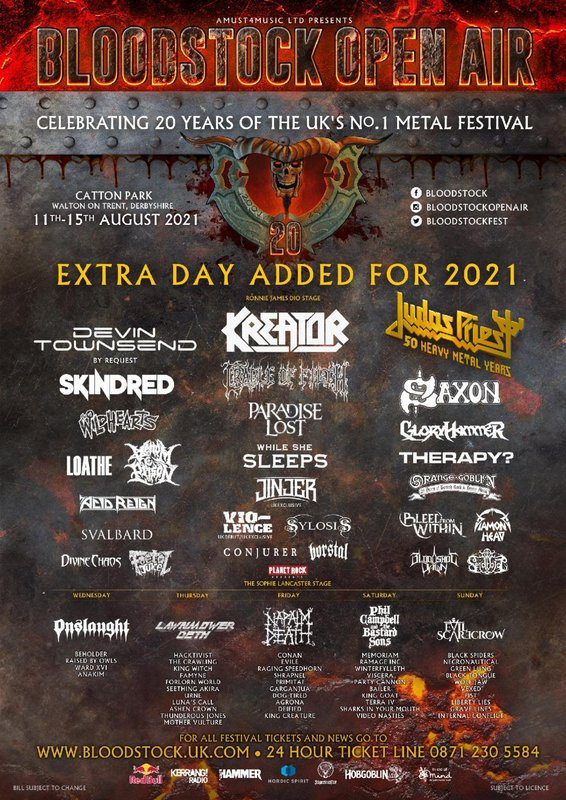 BLOODSTOCK OPEN AIR 2021 – MUST WATCH BANDS
It's less than 30 days till Bloodstock Open Air 2021! Can you believe it? With everything that's been going on in the world it seems hard to believe that we are finally rejoining in a field to see our favourite metal bands, drink some pints and have a party.
Lucky for those with a ticket this year the event has been extended to 5 days of metal.
So make sure you have your camping gear out of the shed (and done a practise run on the tent you haven't touched since 2019), add some new patches to your battle jacket and let's listen to some of the bands playing Bloodstock this year!
RAISED BY OWLS – WEDNESDAY 11TH – SOPHIE LANCASTER STAGE
A perfect band to watch on Wednesday to get the party going. RAISED BY OWLS are one of the most talked about bands of the festival purely for their infamous online videos, skits and getting up to all kinds of antics. With tracks such as ''Cult Of David Dickinson'' and ''Noels Haunted House Party'' do you really think you are going to have a bad time? Not at all. Kick off your festival with some very British extreme party metal.
RAISED BY OWLS – CULT OF DAVID DICKINSON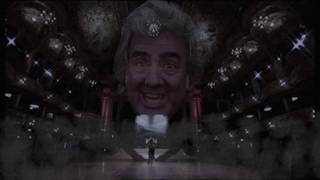 When clicked, this video is loaded from YouTube servers. See our privacy policy for details.
GODEATER – THURSDAY 12TH – HOBGOBLIN NEW BLOOD STAGE
Need some death metal to get you through the festival? Then you're set up with GODEATER to blast your eardrums on the Thursday. The Scottish 5 piece made one hell of a impression at DAMNATION FESTIVAL 2019 and they are bound to make an even bigger impression at BLOODSTOCK OPEN AIR this year. A must see band if you're a fan of SLICE THE CAKE, BETWEEN THE BURIED AND ME, JOB FOR A COWBOY and THE FACELESS.
GODEATER – A PALE SHADOW
When clicked, this video is loaded from YouTube servers. See our privacy policy for details.
HACKTIVIST – THURSDAY 12TH – SOPHIE LANCASTER STAGE
Sub headlining to LAWNMOWER DEATH on the Thursday is HACKTIVIST which is a extremely welcome surprise addition to get the festival in full swing. With an extensive back catalogue of tracks to get through it's sure to be one hell of a set, these guys know how to put on a show and you won't be disappointed.
 
HACKTIVIST- HYPERDIALECT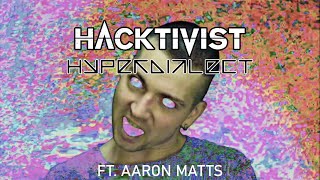 When clicked, this video is loaded from YouTube servers. See our privacy policy for details.
RAGING SPEEDHORN – FRIDAY 13TH – SOPHIE LANCASTER STAGE
If you haven't seen RAGING SPEEDHORN live before then prepare to have your mind blown. Running on a reputation of pure carnage and heavy hitting tracks they are a band that are so unmissable that it's amazing they are only on the 2nd stage. If you don't get chance to listen before the festival then watching their set alone will be enough to get you leaving as a fan. RAGING SPEEDHORN are not for the faint-hearted so prepare to deep dive into the pits.
 
RAGING SPEEDHORN – THUMPER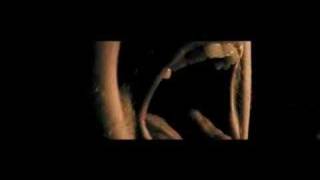 When clicked, this video is loaded from YouTube servers. See our privacy policy for details.
NAPALM DEATH – FRIDAY 13TH – SOPHIE LANCASTER STAGEBLOODSTOCK
favourites
NAPALM DEATH
are headlining the
SOPHIE LANCASTER STAGE
to what is to be expected an extremely packed tent. A band to never put on a weak show, expect non stop blast beats, crowd surfing and a set to cover their whole career.
NAPALM DEATH
are a must see for any metal fan, never mind grind core. Make sure to give their whole discography a listen before you head to the festival so you know what you are letting yourself in for.
NAPALM DEATH – WHEN ALL IS SAID AND DONE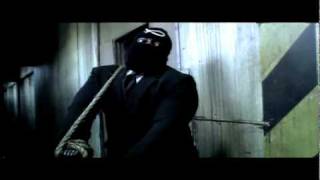 When clicked, this video is loaded from YouTube servers. See our privacy policy for details.
VENOM PRISON – FRIDAY 13TH – RONNIE JAMES DIO STAGE
If you haven't heard the buzz around VENOM PRISON the past few years then where have you been?! Taking over the death metal genre with great force is no easy task but VENOM PRISON make it look effortless. Growling vocals, deafening guitars and songs that you can't help but bang your head to the main stage slot is a perfect fit for them. From debut album ''Animus'' to ''Primeval'' there's enough songs to get you hooked.
 
VENOM PRISON – SLAYER OF HOLOFERNES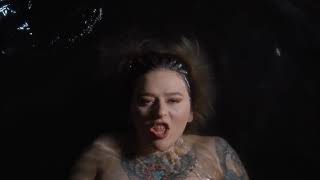 When clicked, this video is loaded from YouTube servers. See our privacy policy for details.
SKINDRED – FRIDAY 13TH – RONNIE JAMES DIO STAGE
Sub headlining to the Ronnie James Dio stage at BLOODSTOCK is one hell of a slot, usually premiering those up next for a headline slot and one to get the crowds worked up. SKINDRED are returning since their triumphant main stage set in 2017 which made them one of the talking points of the whole festival. If you love to party get SKINDRED on your festival playlist so you're warmed up and ready for one of the most fun sets you will ever witness. Oh and make sure to bring something to swing for the Newport Helicopter!
 
SKINDRED – KILL THE POWER
When clicked, this video is loaded from YouTube servers. See our privacy policy for details.
DEVIN TOWNSEND – FRIDAY 13TH – RONNIE JAMES DIO STAGE
One of the most heavily requested and rumoured BLOODSTOCK headliners ever, DEVIN TOWNSEND returns to the festival to headline the Ronnie James Dio stage. A career spanning many years and bands DEVIN TOWNSEND's set is going to be a complete surprise but always an incredibly well received one. It is hard to say what to expect in a simple paragraph but as long as you go with an open mind and a love of anything heavy you will possibly witness one of the best sets of the festival.
 
DEVIN TOWNSEND – SPIRITS WILL COLLIDE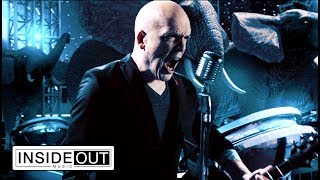 When clicked, this video is loaded from YouTube servers. See our privacy policy for details.
PARTY CANNON – SATURDAY 14TH – SOPHIE LANCASTER STAGE
Kings of party slam – PARTY CANNON hit the SOPHIE LANCASTER STAGE on the Saturday. Despite the highly colourful logo, PARTY CANNON are here to provide the slam of the festival with the party tunes combined. With tracks like ''Duct Taped To A Flag Pole'', ''Tyrone You Put That Sugar Down'', ''Partypocalypse'' you can see why they have been so heavily requested to play the festival. BLOODSTOCK is not just for the unreadable logo bands, the party metal has a welcome home too.
 
PARTY CANNON – DUCT TAPE TO A FLAG POLE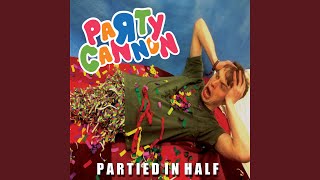 When clicked, this video is loaded from YouTube servers. See our privacy policy for details.
JINJER – SATURDAY 14TH – RONNIE JAMES DIO STAGE
One of the most talked about metal bands of the last few years JINJER are hitting up BLOODSTOCK's main stage and will be having one of the heaviest sets of the festival. Vocalist Tatiana Shmayluk is a force to be reckoned with – supreme clean vocals and growling dark vocals whilst able to command a stage presence like a true rock star. We recommend a good viewing session of their live sets online to see what you are in for.
 
JINJER – SIT STAY ROLL OVER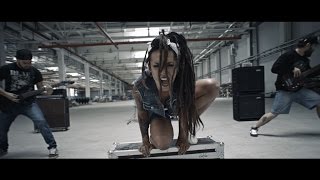 When clicked, this video is loaded from YouTube servers. See our privacy policy for details.
CRADLE OF FILTH – SATURDAY 14TH – RONNIE JAMES DIO STAGE
CRADLE OF FILTH is a band that belongs at BLOODSTOCK – with notable performances and famous memes to come out of their shirts. They are a suitable fit for sub headliner on the Saturday. Back from their crowd pleasing 2019 set CRADLE OF FILTH are to return with more fire and screams for the whole festival to love. With a discography going back to the 90's there is something for every kind of fan of the band but including hits such as ''Nymphetamine Fix'' and ''Her Ghost In The Fog''.
 
CRADLE OF FILTH – FULL SET PERFORMANCE – BLOODSTOCK 2019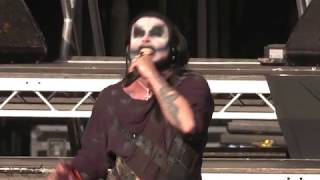 When clicked, this video is loaded from YouTube servers. See our privacy policy for details.
KREATOR – SATURDAY 14TH – RONNIE JAMES DIO STAGE
Headlining the Saturday night are BLOODSTOCK favourites KREATOR. Since returning to their classic thrash sound on 2001's ''Violent Revolution'' album the Teutonic four piece have cemented their place as Germany's premier neck wreckers. Recent records like ''Phantom Antichrist'' and ''Gods Of Violence'' have overflowed with razor-edged thrash anthems and their live shows are stuff of legend. They've played Catton Hall multiple times and are no strangers to the hallowed ground but this is the first time they'll have topped the bill. Expect fast riffs, big choruses and lots of circle pits. This one is going to be carnage.
 
KREATOR – VIOLENT REVOLUTION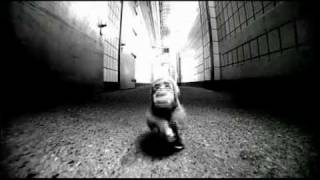 When clicked, this video is loaded from YouTube servers. See our privacy policy for details.
GLORYHAMMER – SUNDAY 15TH – RONNIE JAMES DIO STAGE
Possibly one of the most fun to watch bands to play BLOODSTOCK in recent years, GLORYHAMMER return for even more power and victory on the main stage of the festival. Intergalactic space metal has a well earned place at the festival with a set in 2016 that charmed even the most fun hating people into having a dance and shouting the lyrics to ''Angus McFife''. Get your unicorns and swords ready it's going to be something to remember.
 
GLORYHAMMER – ANGUS MCFIFE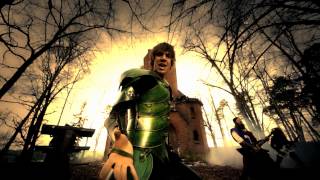 When clicked, this video is loaded from YouTube servers. See our privacy policy for details.
EVIL SCARECROW – SUNDAY 15TH – SOPHIE LANCASTER STAGE
At the sillier end of the spectrum, there's EVIL SCARECROW. With lyrical subjects ranging from alien shape shifters disguised as alluring grandmas, to why sandals aren't appropriate footwear for polar exploration, it's safe to say they don't take themselves seriously. Essentially an Eddie Izzard stand-up routine turned into a metal band, they've played BLOODSTOCK many times and are due to headline the Sophie Lancaster Stage to close the festival.
Purists will scoff, but lets face it; once you've had a pint or two you're going to be scuttling alone to ''Crabulon'' all over again.
 
EVIL SCARECROW – CRABULON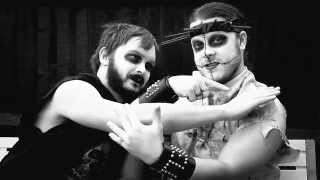 When clicked, this video is loaded from YouTube servers. See our privacy policy for details.
JUDAS PRIEST – SUNDAY 15TH – RONNIE JAMES DIO STAGE
And what can you say about JUDAS PRIEST that hasn't been said before? The West Midlands legends have been an institution of metal for over 50 years and if you haven't heard ''Painkiller'' yet, well, stop reading and go rectify that immediately. They last headlined the festival in 2018 with a glorious, career spanning set list and absolutely brew our proverbial socks off. Expect motorcycles, anthems, a breath taking light show, thousands of horns raised aloft in salute and Rob Halford commanding adulation as he bellows out the high notes. Expect JUDAS PRIEST to play some heavy fucking metal because the Defenders Of The Faith are coming home.
JUDAS PRIEST – PAINKILLER
Other must see bands:
LOATHE, SVALBARD, CONJURER, PARADISE LOST, CONAN, HANOWAR, GREEN LUNG
and
BLEED FROM WITHIN.
KREATOR, EVIL SCARECROW and JUDAS PRIEST paragraphs written by Tim Bolitho-Jones.
All other band paragraphs written by E