Cradle Of Filth, Frayle and more at Diamond Ballroom (2022)
Diamond Ballroom

(

Oklahoma City, OK, USA

)
Cradle Of Filth, Frayle, Arkhon, Fntm
Gothic metal icons CRADLE of FILTH set across the U.S. on a tour supporting their […]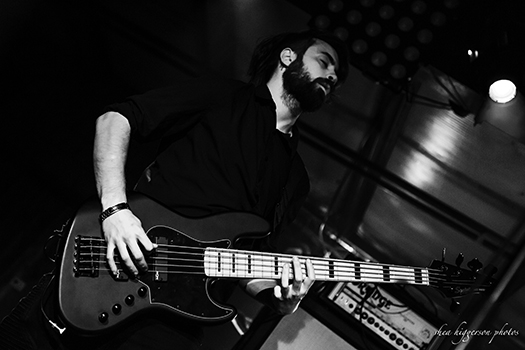 Gothic metal icons
CRADLE of FILTH
set across the U.S. on a tour supporting their 2021 album
"Existence is Futile,"
making a stop at the Diamond Ballroom in Oklahoma City, Oklahoma on Friday, May 20, 2022. They had direct support from witchy doom metal band
FRAYLE
and local support from
ARKHON
and
FNTM
.
Oklahoma City band FNTM performed first with many of their own fans in the crowd to show support. They kicked off the show right with plenty of energy and even got some circle pits going to get fans riled up for the main event. Another Oklahoma mainstay and longtime crowd pleasers ARKHON were up next and kept that same energy going. It's always great to see locals get to be on the bigger stages supporting bands they no doubt admire. These two Oklahoma bands certainly got the crowd fired up for the night.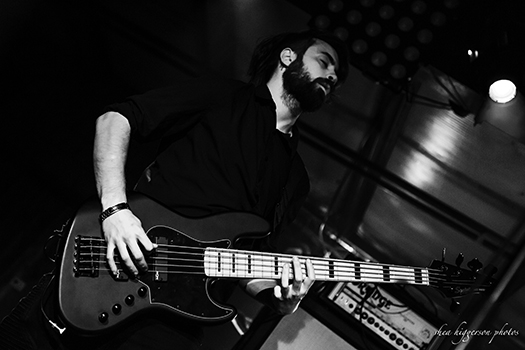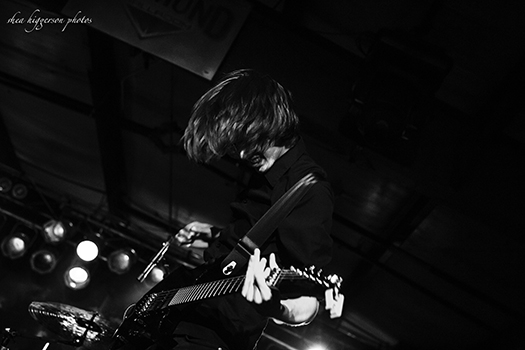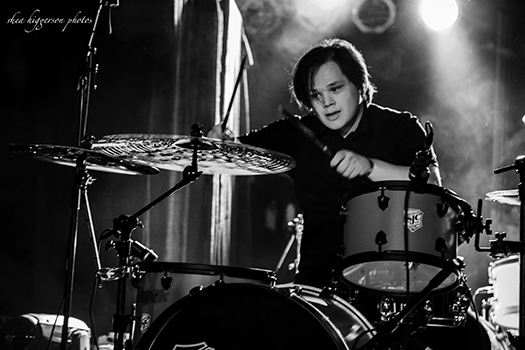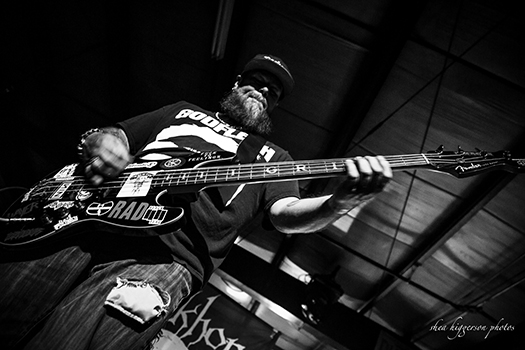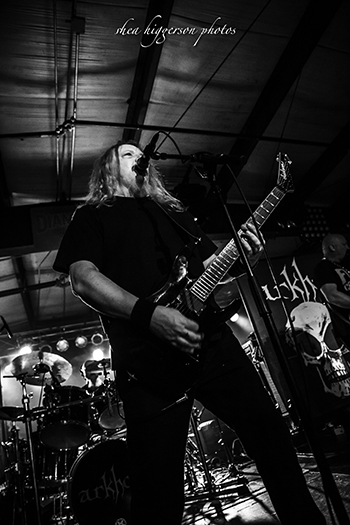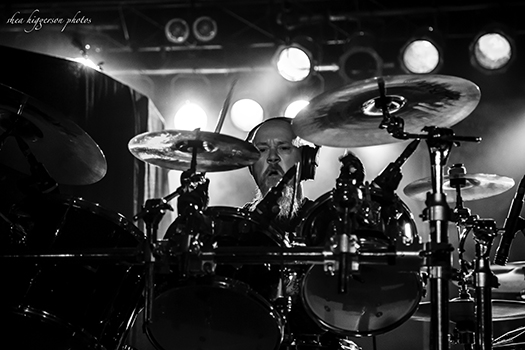 FRAYLE entranced the audience with their ethereal performance. A pale blue light was cast on the skin of the members, reminding me of Tim Burton's "The Corpse Bride" — seriously perfect imagery. The band has this mystical presence on stage and it really feels like vocalist Gwyn Strang is casting a spell to receive the audience's attention. It was truly something special to experience and photograph. Doom metal has that spacey, otherworldly quality and FRAYLE takes that to the next level thanks to Strang's beautiful voice and her band's energetic presence. The vocals are floaty and pretty, but the music is heavy. Strang looks like the witch queen standing there behind the microphone in her gothic ensemble, and she commands the audience like the queen too through her stunning vocals.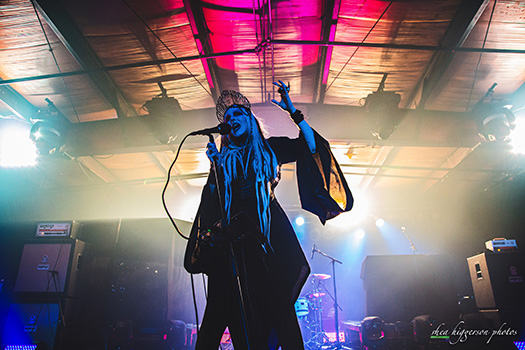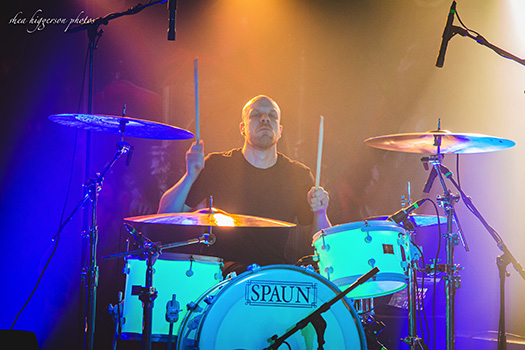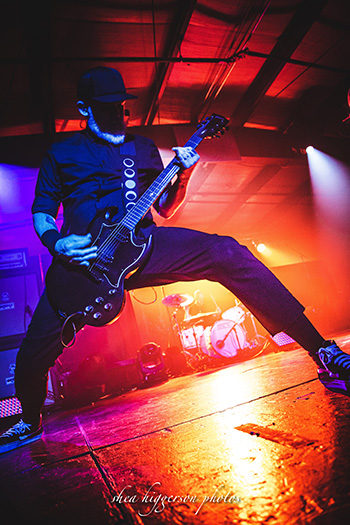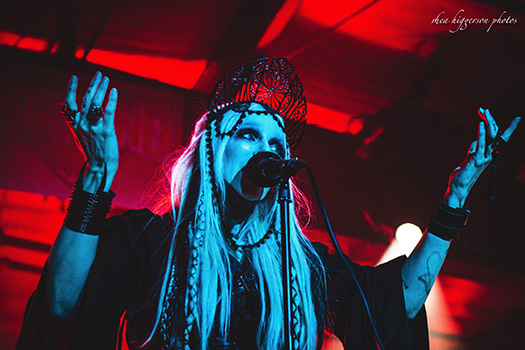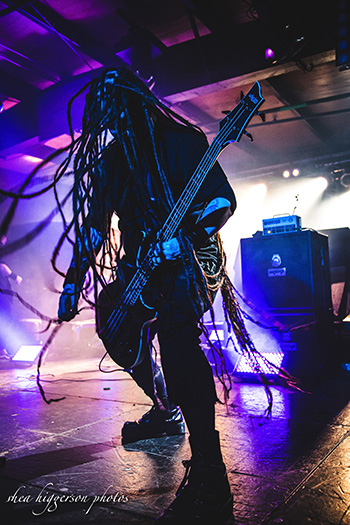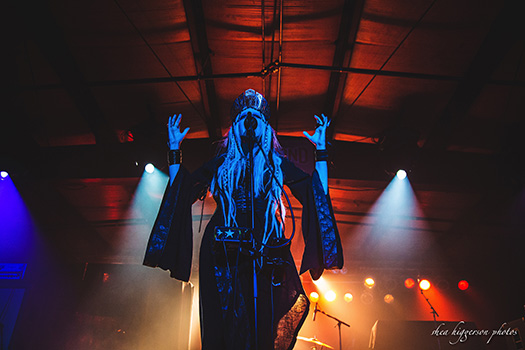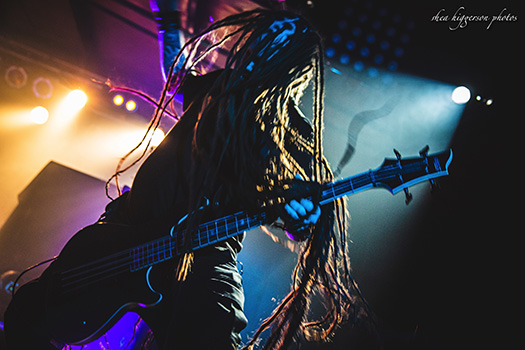 With corpse paint and gothic ensembles abound,
CRADLE OF FILTH
finally took the stage playing songs from a number of albums, but most of them were from their most recent release.
Dani Filth's
banshee screams echoed throughout the Diamond Ballroom and excitement overflowed in the room for them. It had been a very long time since
CRADLE OF FILTH
graced an Oklahoma stage and they did not disappoint their fans on this night. Their return was certainly triumphant.
CRADLE OF FILTH setlist:
1. Existential Terror
2. Nocturnal Supremacy
3. Lilith Immaculate
4. I Am the Thorn
5. Crawling King Chaos
6. Nymphetamine (Fix)
7. A Gothic Romance (Red Roses for the Devil's Whore)
8. How Many Tears to Nurture a Rose?
9. Scorched Earth Erotice
10. Us, Dark, Invincible
11. Lustmord and Wargasm (The Lick of Carnivorous Winds)
12. Necromantic Fantasies
13. Her Ghost in the Fog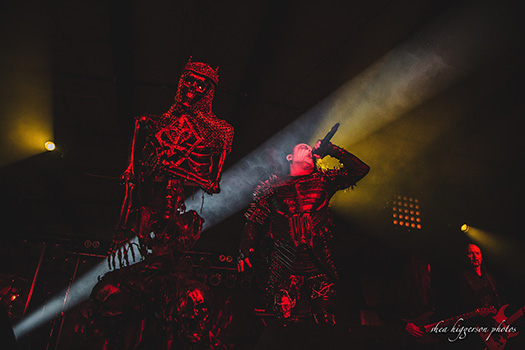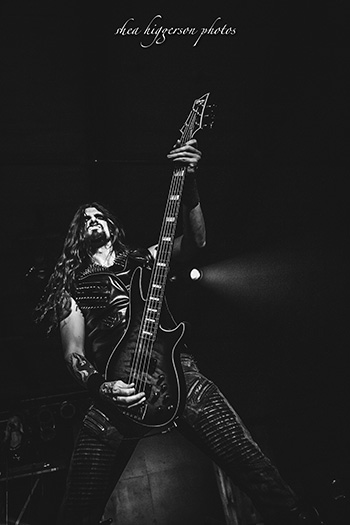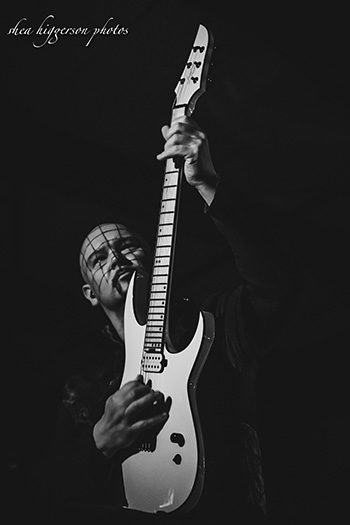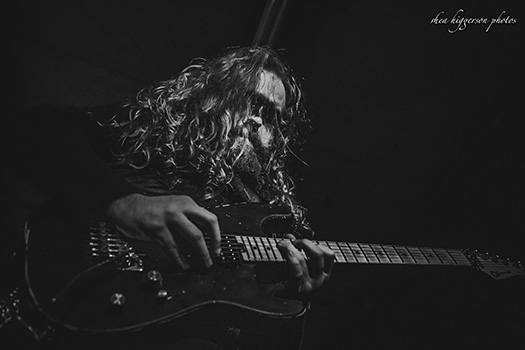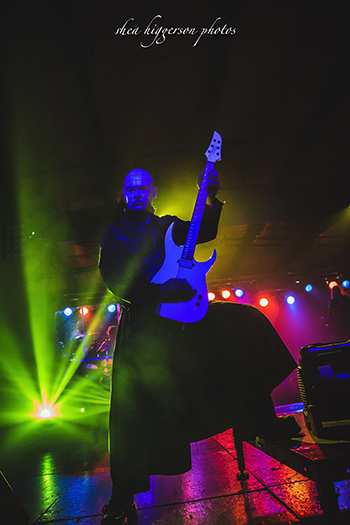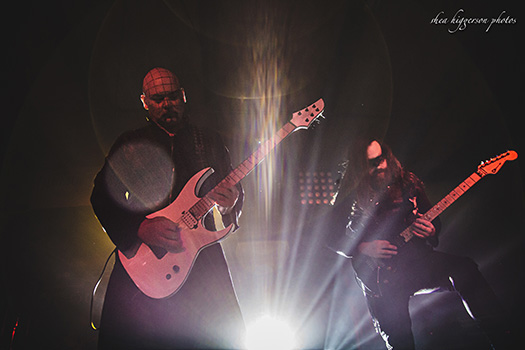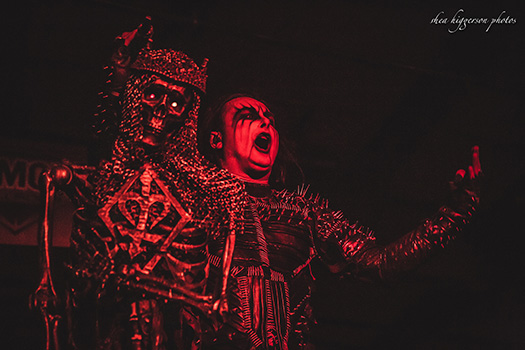 Live Report and photos by Shea Higgerson