Corrosion Of Conformity, Melvins and more at Diamond Ballroom (2022)
Diamond Ballroom

(

Oklahoma City, OK, USA

)
Corrosion Of Conformity, Melvins, And Ministry
    MINISTRY made a stop on their Industrial Strength Tour, celebrating 30 years of […]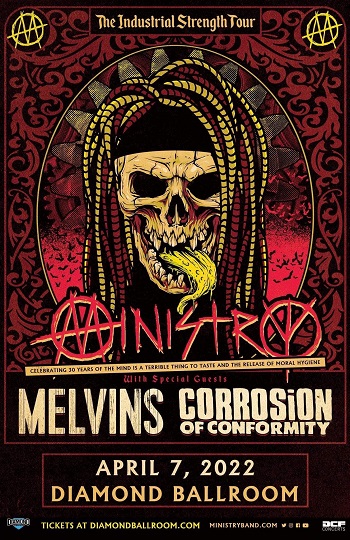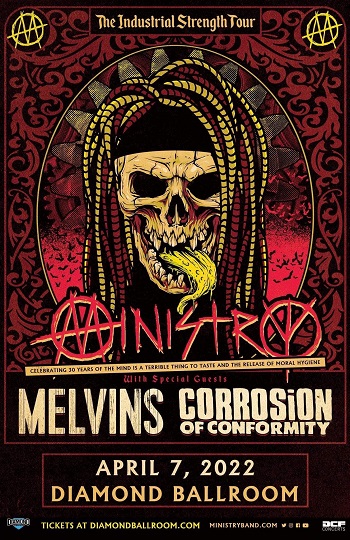 MINISTRY
made a stop on their Industrial Strength Tour, celebrating 30 years of
"The Mind is a Terrible Thing to Taste"
and the release of
"Moral Hygiene,"
with special guests
MELVINS
and
CORROSION OF CONFORMITY
at Oklahoma City's Diamond Ballroom on Thursday, April 7.
CORROSION OF CONFORMITY kicked things off for the night stating their excitement to be back in Oklahoma and Oklahoma was absolutely glad to have them back. Last time they played in the state was at Rocklahoma in 2019. They played a 10-song setlist ranging from albums including "Deliverance," "Wiseblood," "America's Volume Dealer," "Blind," and "In the Arms of God." They ended things with the ever popular song "Clean My Wounds" with an extended instrumental jam in the middle. Another highlight and something that makes me love this band is that they hung out at their merch booth to greet fans after their set. Plus, it's been a while since a lot of us got to interact with our favorite bands due to Covid restrictions.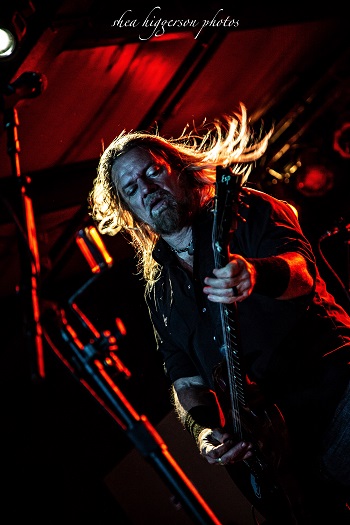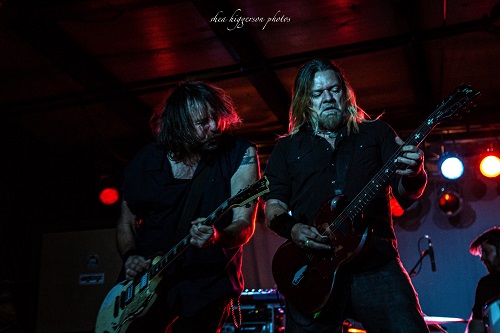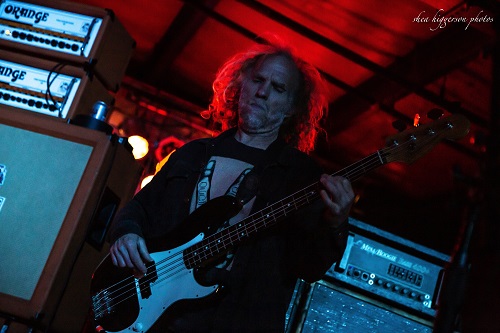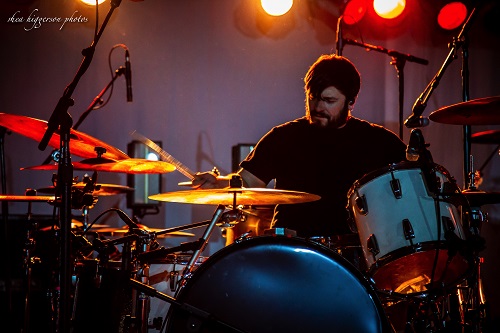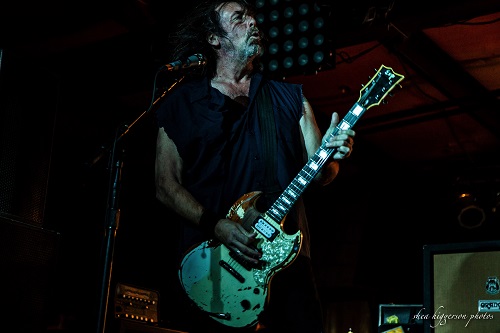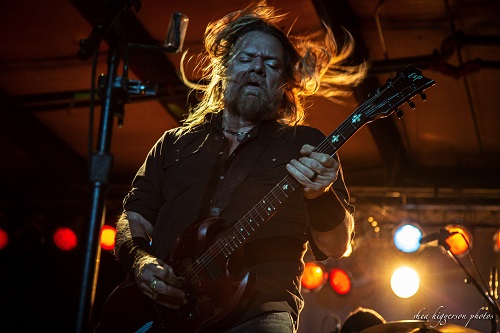 MELVINS hit the stage next with their loud, energetic performance. Buzz Osborne (guitar, vocals) and Steven McDonald (bass, vocals) were all over the stage throughout the set. Their high-energy music definitely helped get the crowd even more pumped up for the headliner. Roy Mayorga, who is currently drumming for MINISTRY, even joined MELVINS drummer Dale Crover and the rest of the band on stage for their songs "Hooch" and "Honey Bucket," which was definitely a treat. It's always great to see different bands who are touring together share the stage and it's not often you get to see two drummers up there at the same time.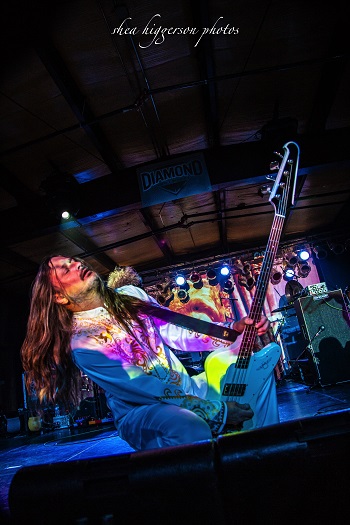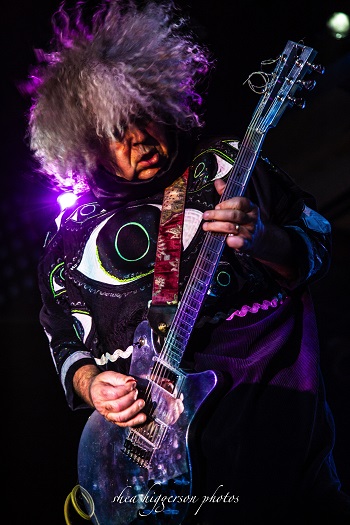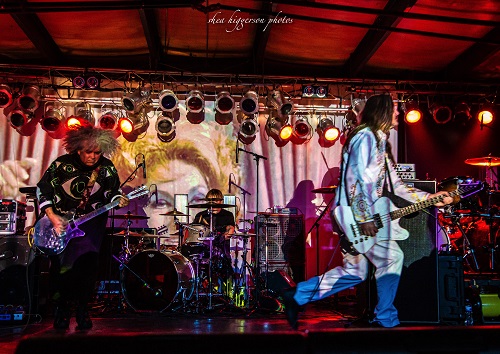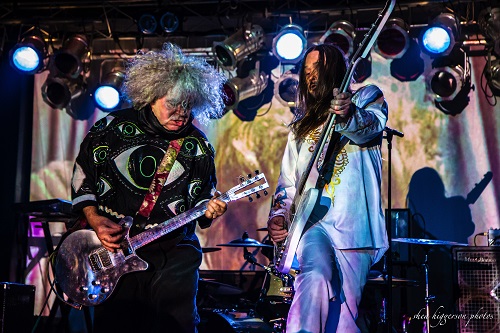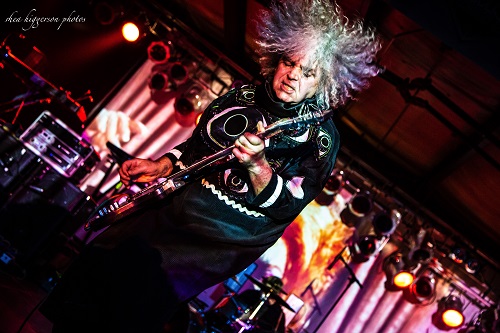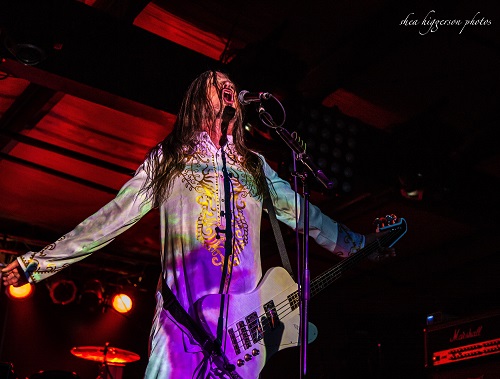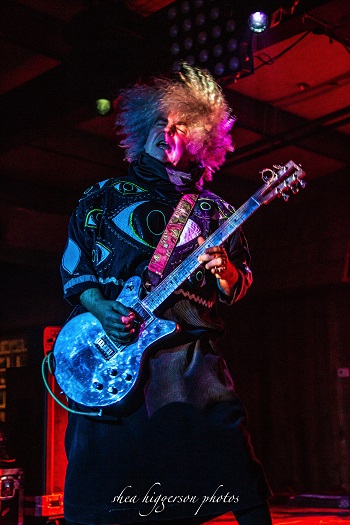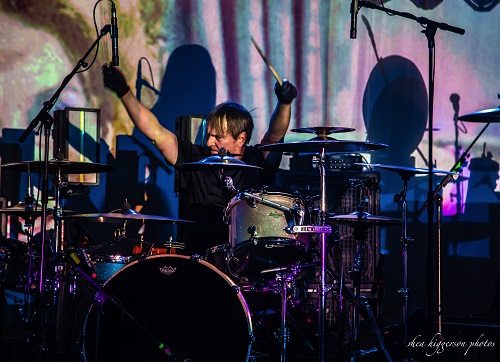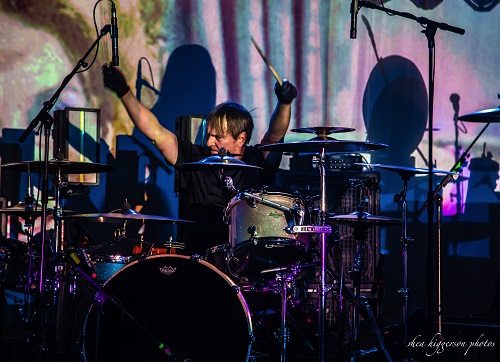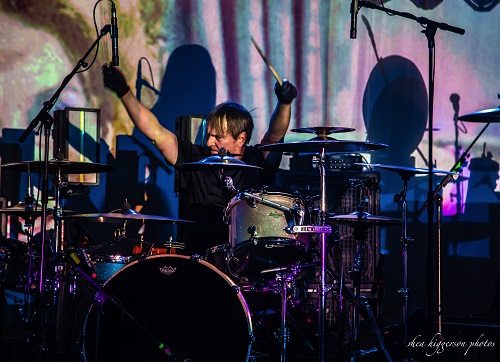 The crowd was insane for MINISTRY and starting off with "Breathe" was an incredible way to open their set. They command the crowd even from behind a fence — you can really feel the energy in the building. I love when I can catch a glimpse of the crowd from the photo pit and see the excitement emanating from them. It's a rush to be able to see the crowd and the band feeding off each other's energy and it was no doubt happening during MINISTRY. There's a reason these guys are celebrating 30 years of their fourth studio album, released in 1989, and still releasing music ("Moral Hygiene, 2021). Oklahoma City's crowd was the perfect example of their influence and importance in metal.
You have to catch this tour before it's over. The last date is April 18 in Seattle.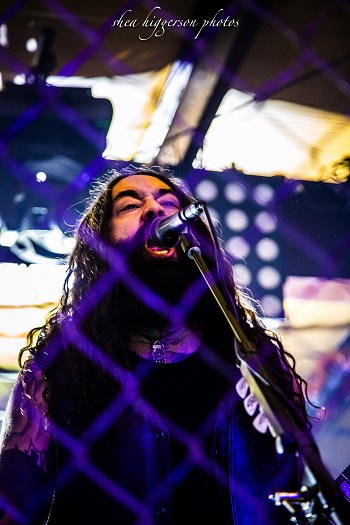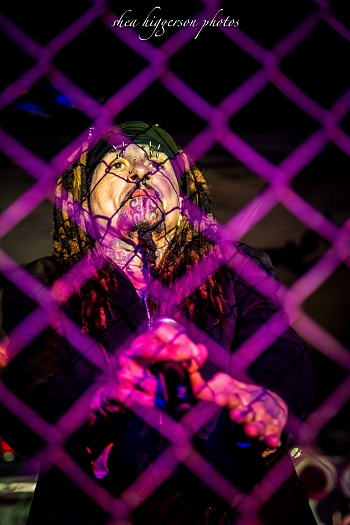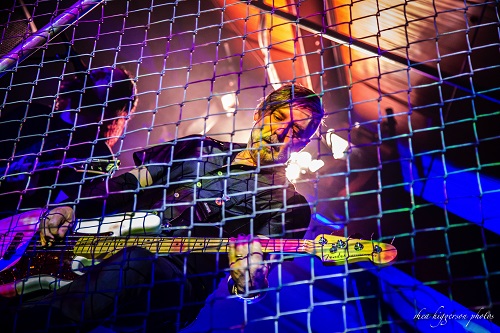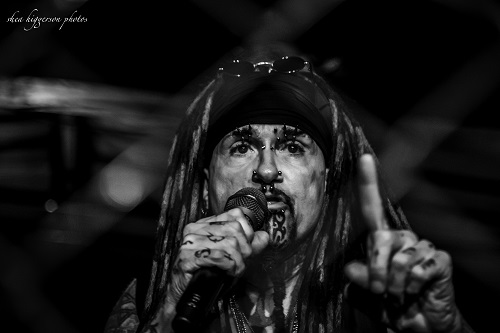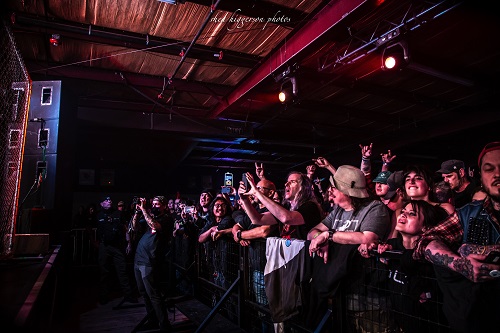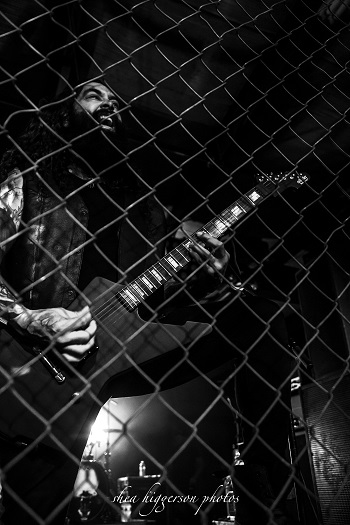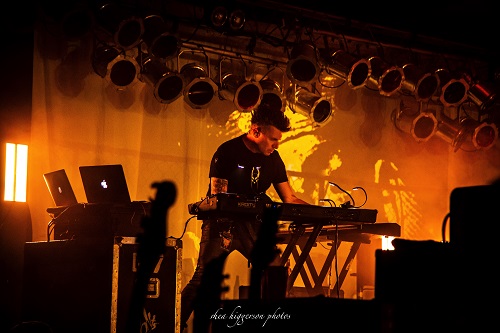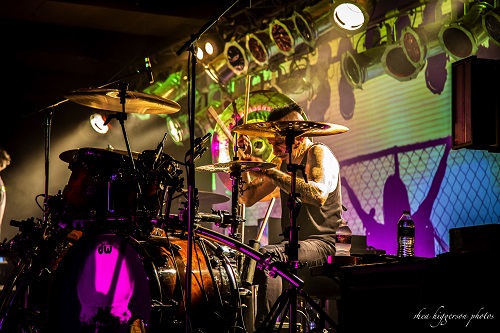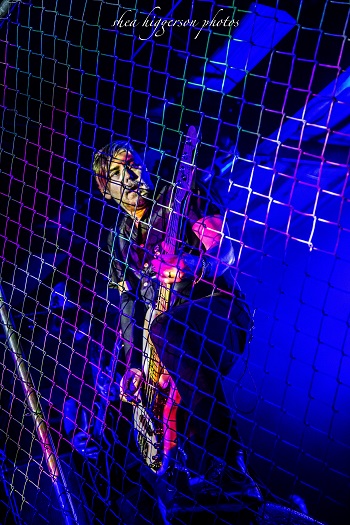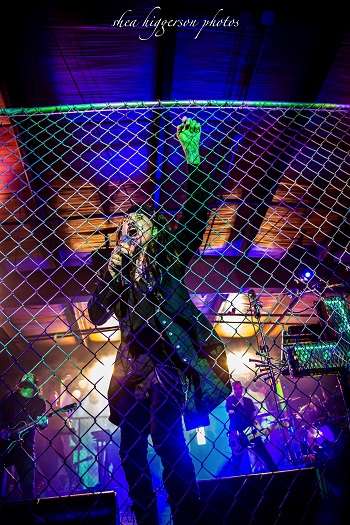 MINISTRY
setlist:
1. Breathe
2. The Missing
3. Deity
4. Stigmata
5. Supernaut (Black Sabbath cover)
6. Don't Stand in Line (Pailhead cover)
7. Man Should Surrender (Pailhead cover)
8. Burning Inside
9. N.W.O.
10. Just One Fix
11. Thieves
12. So What
*Encore*
13. Alert Level
14. Good Trouble
15. Search and Destroy (Iggy and The Stooges cover)
-Live Report and Photos by Shea Higgerson