Coheed And Cambria, Sheer Mag at The Diamond Ballroom (2022)
The Diamond Ballroom

(

Oklahoma City, OK, USA

)
Coheed And Cambria, Sheer Mag
  COHEED AND CAMBRIA brought their tour "The Great Destroyer" to the Diamond Ballroom in […]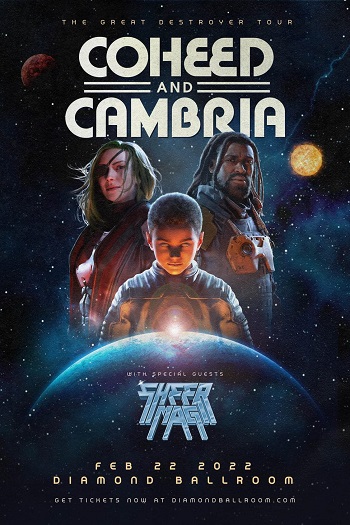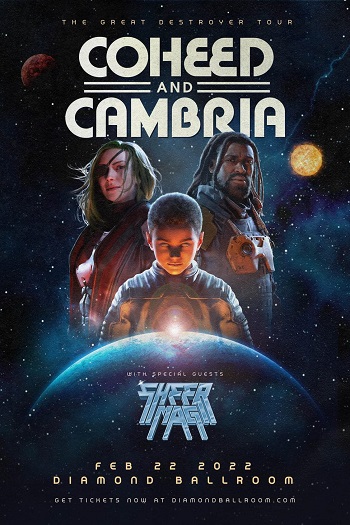 COHEED AND CAMBRIA
brought their tour "The Great Destroyer" to the Diamond Ballroom in Oklahoma City, Oklahoma on February 22, 2022 — and what a way to celebrate the big 2/22/22, TWOSday. It was a below-freezing night in Oklahoma City, but that didn't stop a huge crowd from filling the venue to see this tour.
The band themselves had quite a time getting to Oklahoma City for this show, as their tour bus broke down and they had to catch two flights to make it on time. This show was undoubtedly worth the effort as Oklahoma's fans showed up and showed out for them. The band's performance definitely did not suffer despite the hectic day they had.
The crowd was screaming the lyrics along with vocalist Claudio Sanchez and you could feel the energy in the Diamond Ballroom. Fans were excited for each and every song and it brought chills to hear them belting out the words loudly. The set alternated between dark, moody lights to colorful, bold lighting. They played "The Liars Club," which was just released this year, as well as "Shoulders" released in 2021, but made plenty of room for beloved favorites. The band's next album "Vaxis II: A Window of the Waking Mind" is due out this year.
Female-fronted SHEER MAG out of Philadelphia opened the show with their funky 1970s rock and punk vibes. The band formed in 2014 and released their second and most recent studio album "The Distant Call" in April of 2019. They definitely got the audience even more pumped up to see the headliner and received a lot of cheers during their set. SHEER MAG has Christina Halladay on vocals, Kyle Seely on lead guitar, Hart Seely on bass, Matt Palmer on rhythm guitar, and Giacomo Zatti on drums.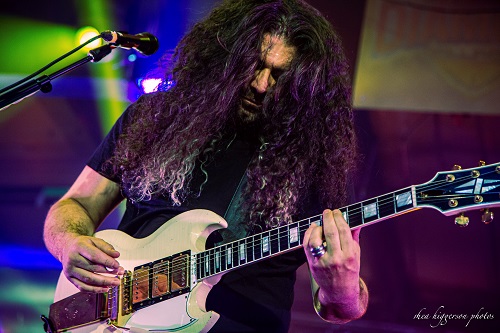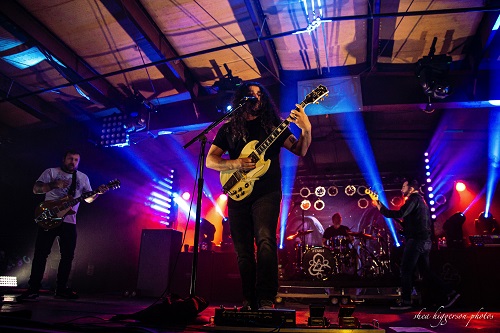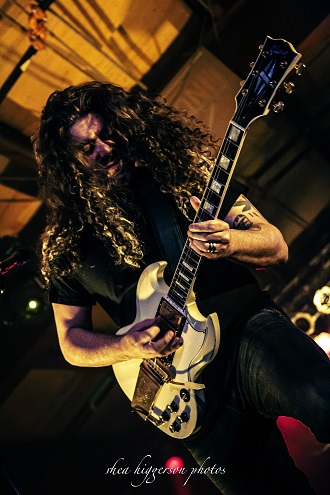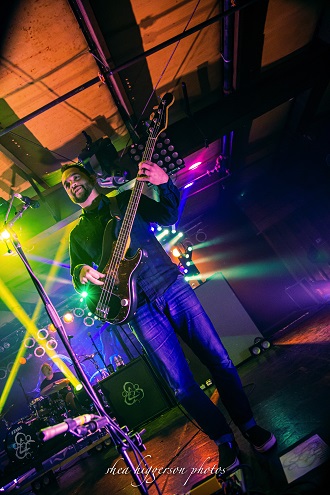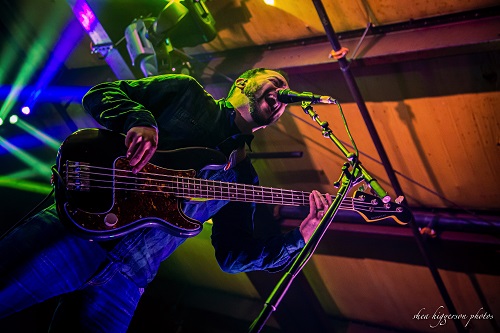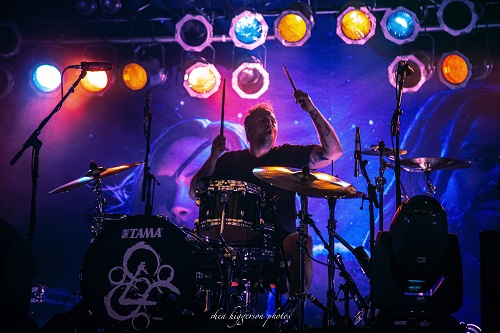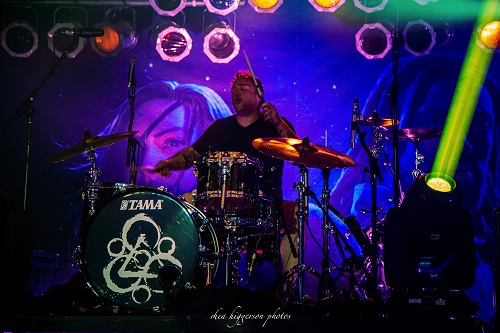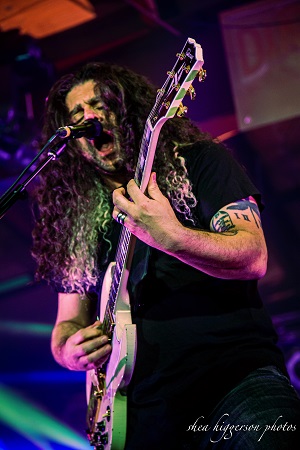 COHEED AND CAMBRIA SETLIST:
1. In Keeping Secrets of Silent Earth: 3
2. You Got Spirit, Kid
3. No World for Tomorrow
4. Shoulders
5. Junesong Provision
6. Devil in Jersey City
7. Everything Evil
8. Rise, Naianasha (Cut the Cord)
9. The Suffering
10. The Afterman
11. A Favor House Atlantic
12. The Gutter
13. Here We Are Juggernaut
14. The End Complete III: The End Complete
15. The Willing Well IV: The Final Cut
*Encore*
16. The Liars Club
17. Welcome Home