Anthrax, Black Label Society and more at The Criterion (2023)
The Criterion

(

Oklahoma City, OK, USA

)
Anthrax, Black Label Society, Exodus
Valentine's Day in Oklahoma City was a night of metal madness for fans at The […]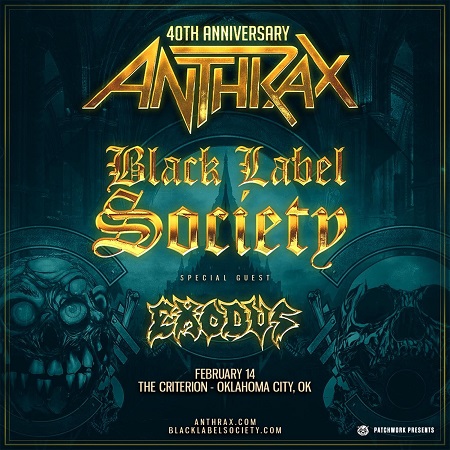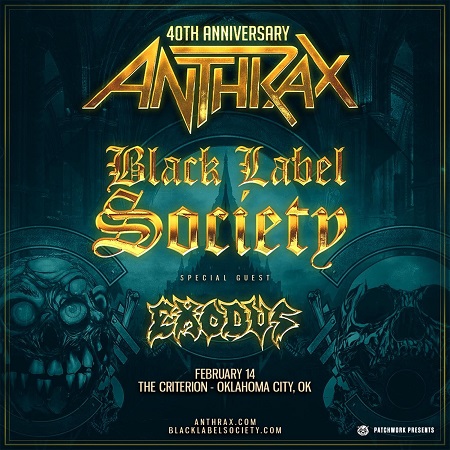 Valentine's Day in Oklahoma City was a night of metal madness for fans at The Criterion, featuring EXODUS, BLACK LABEL SOCIETY, and ANTHRAX. In addition to celebrating the day of love, ANTHRAX celebrated 40 years of being thrash legends on this headlining tour. Fans packed out the venue ready to headbang, mosh, and crowdsurf the night away. Talk about a hot date night. Is there any better way to celebrate love?
EXODUS is always an exciting band to see live and, being thrash legends themselves, you just know you're in for a treat when they step on the stage. They're the perfect opener for a tour like this and never cease to thrill fans young and old. Certainly, these are bands who have been around for a long time, but it's worth noting how not dead metal is when just as many kids, teens, and young adults are in the crowd as there are folks with gray hair and gray beards. That's one thing I personally love about music, especially metal, is that it brings people of all generations together.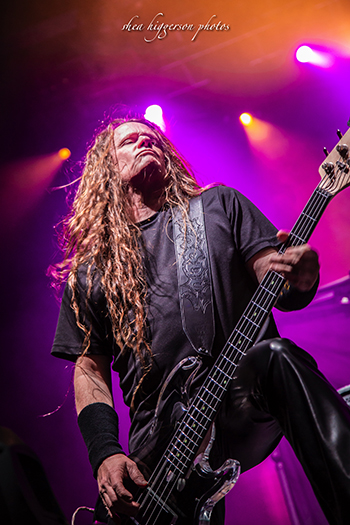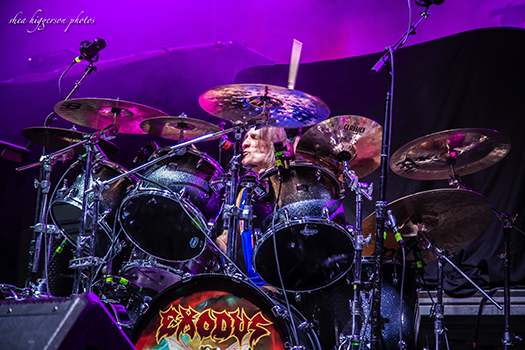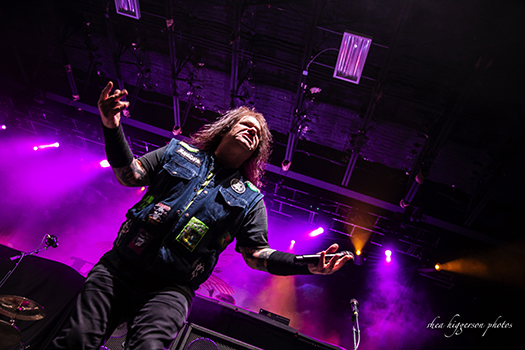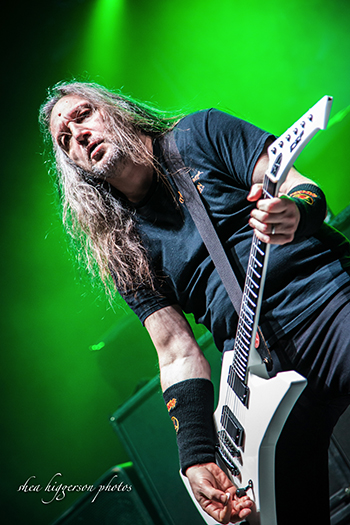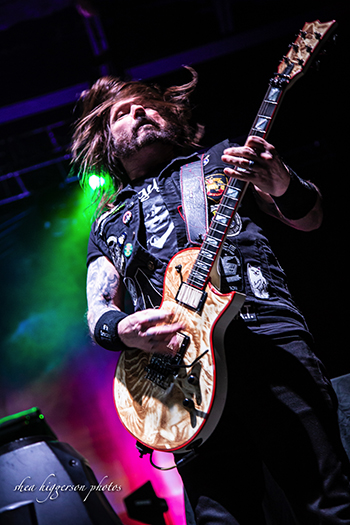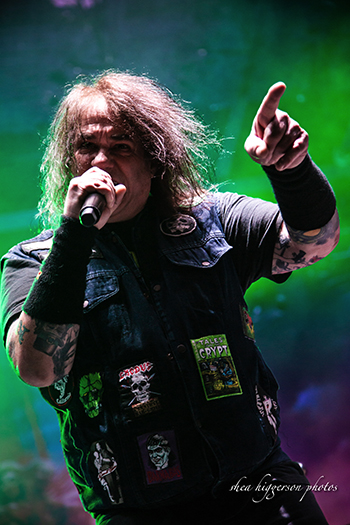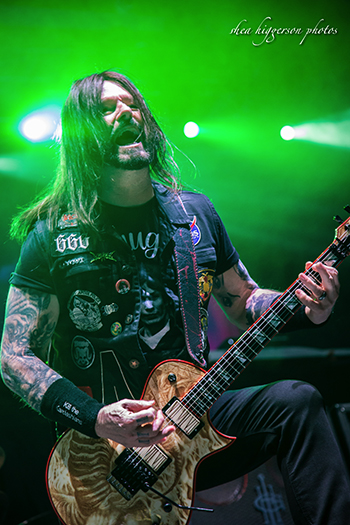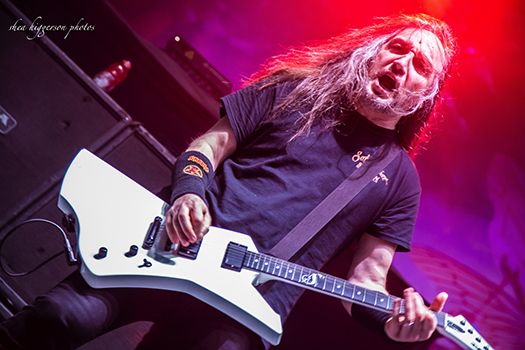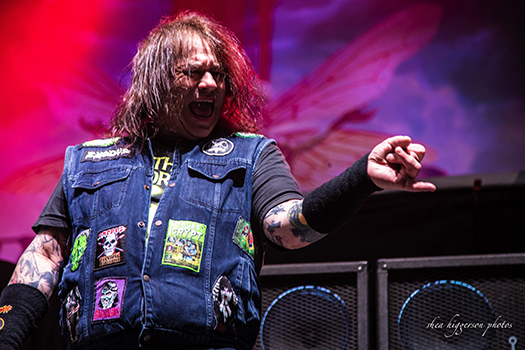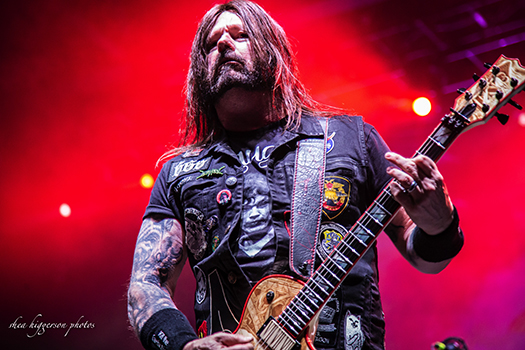 EXODUS LINEUP:
Jack Gibson - bass
Steve "Zetro" Souza - vocals
Tom Hunting - drums
Gary Holt - guitars
Lee Altus - guitars
It's not a legendary metal night without BLACK LABEL SOCIETY, a true Oklahoma favorite. If they're in the state, you know it's going to be a big show. It's hard to beat watching Zakk, Dario, J.D., and Jeff tear it up on stage. It's always an incredible show. Zakk swings his hair around like a madman while he shreds and J.D. always looks like he's having just as much fun as the fans. It's obvious Oklahoma would welcome back the mighty BLACK LABEL SOCIETY any time they want to come play here. There's no such thing as too much when it comes to them. They make it special every time, especially with their tribute to the Abbott brothers during "In This River," which maybe feels even more special now that Zakk and Charlie Benante are touring with PANTERA.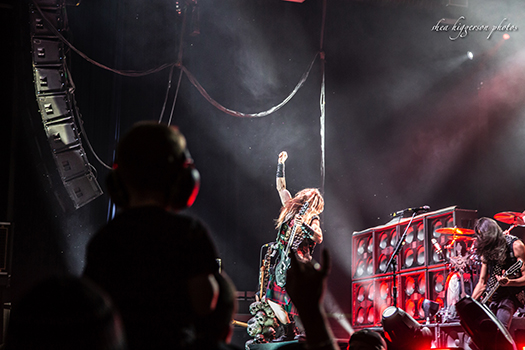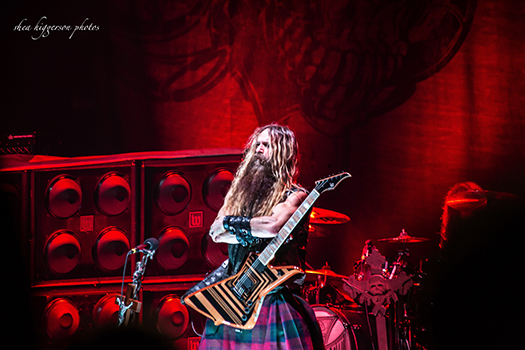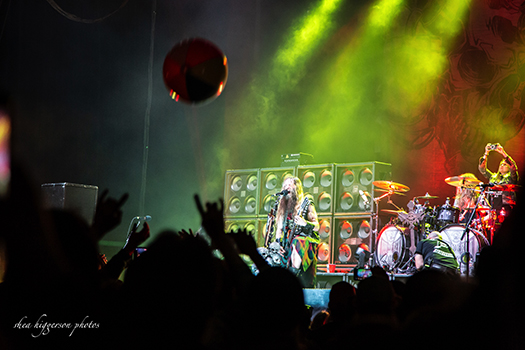 BLACK LABEL SOCIETY LINEUP:
Zakk Wylde - guitarist/frontman
Dario Lorina - guitarist
John "J.D." DeServio - bassist
Jeff Fabb - drummer
There's a reason ANTHRAX is considered one of The Big Four in thrash metal. They're absolutely electric on stage and it's undeniable watching them how important they have been, and still are, to metal. It takes a powerful, thrilling band to stay relevant for 40 years and continue bringing in crowds to shows. ANTHRAX hasn't missed a beat. Fans were crashing over the rail like waves during their set and the pit was going off. I once heard that you're not supposed to smile at a metal show, but look at all these happy faces. This night was without a doubt a good time and the perfect way to spend Valentine's Day whether you had a date or not. Who needs love when you have metal, anyway?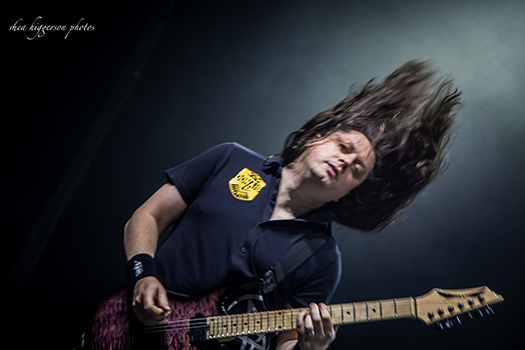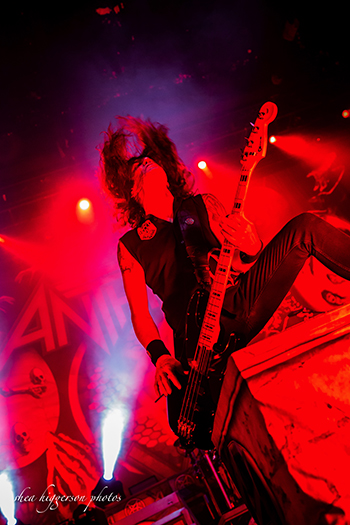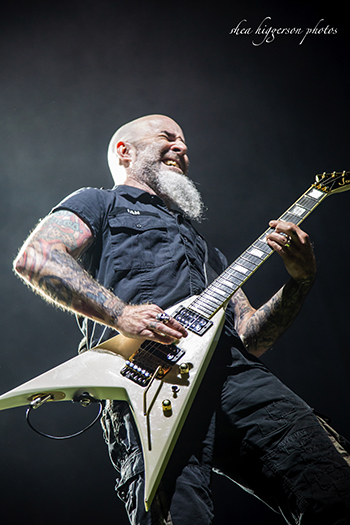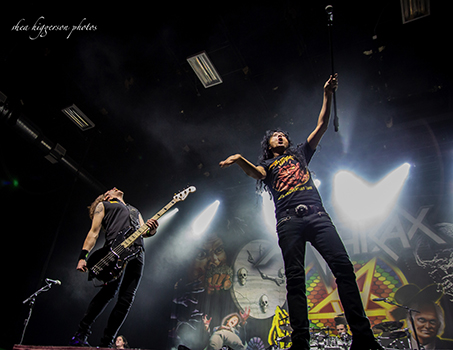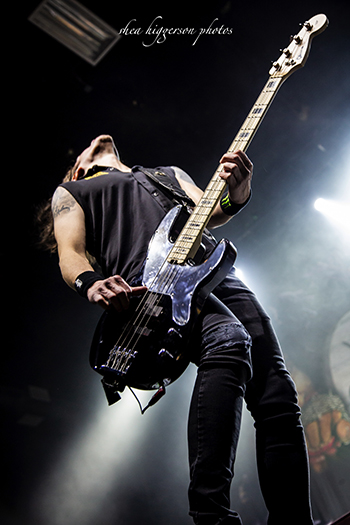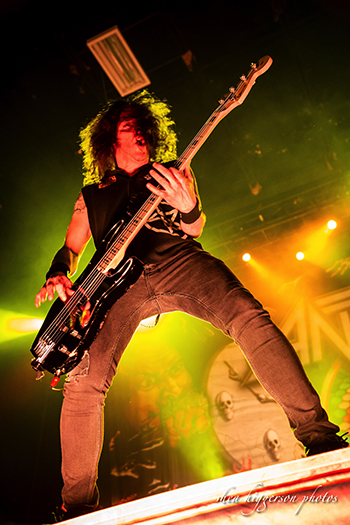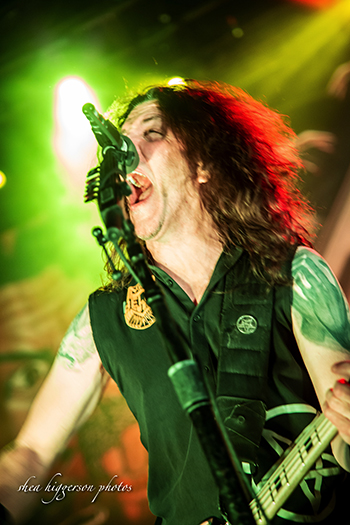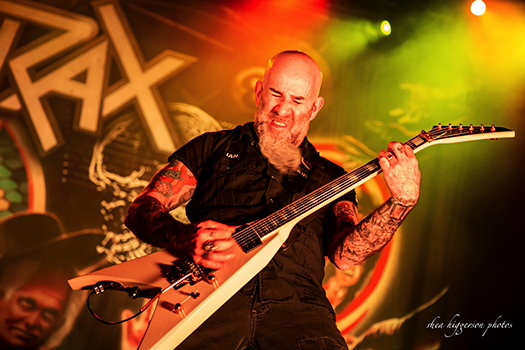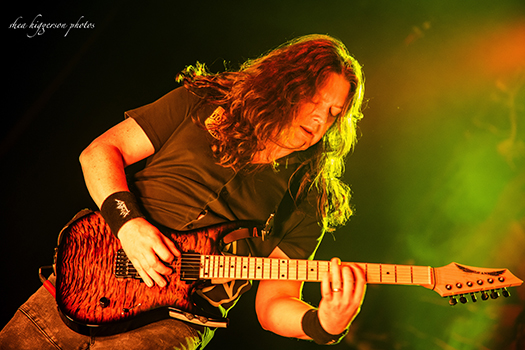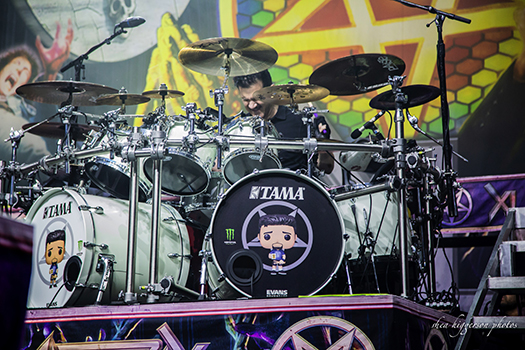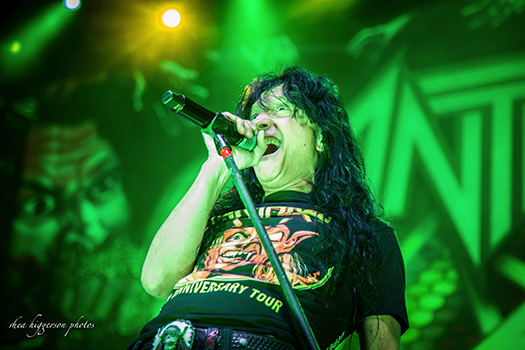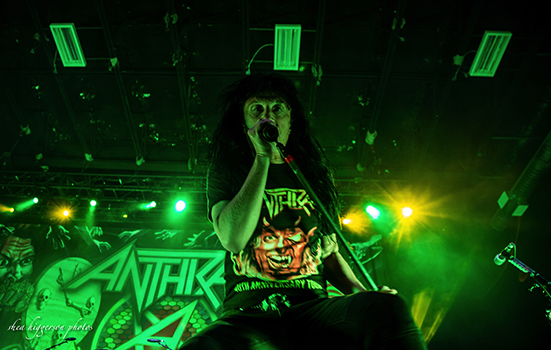 ANTHRAX LINEUP:
Scott Ian - rhythm guitar
Charlie Benante - drums
Frank Bello - bass
Joey Belladonna - vocals
Jonathan Donais - guitar
ANTHRAX setlist:
1. Among the Living
2. Caught in a Mosh
3. Madhouse
4. Metal Thrashing Mad
5. Keep It In the Family
6. Antisocial
7. I Am the Law
8. In the End
9. Only
10. Got the Time
11. Bring the Noise
12. Indians
By Shea Higgerson