THY ART IS MURDER: Announce new album "Godlike"
(Photo Credit: Jake Owens + Marcus Keily) Australia's extreme metal titans Thy Art Is Murder […]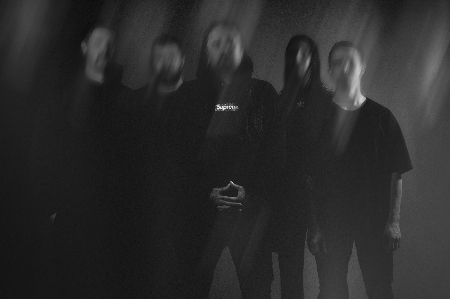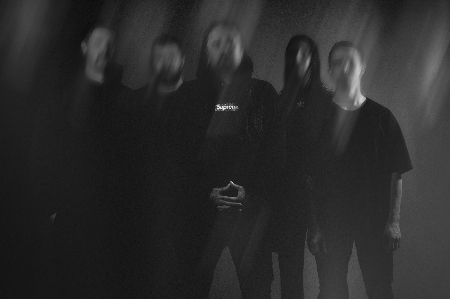 (Photo Credit: Jake Owens + Marcus Keily)
Australia's extreme metal titans Thy Art Is Murder have announced their long-awaited new album, Godlike, arriving September 15. Godlike marks Thy Art Is Murder's first 100% independently released record, out worldwide via their own label Human Warfare. Pre-order Godlike here.
The band have also shared their devastating new single, "Join Me In Armageddon". Opening with a foreboding riff that feels like you're being marched into the arms of evil, heed the warning of Thy Art when they advise to "dress warm for nuclear winter".
"Join Me In Armageddon is a song that started off with one idea, self destruction," says guitarist Andy Marsh. "I suppose throughout this record we have ended up touching on a lot of themes that came to the fore these last few years, for us, and maybe you as well. Loss, distance, doubt, pressure and tension have made their way through our lives and now are intertwined and immortalized in this record, Godlike."
Watch: Thy Art Is Murder - "Join Me In Armageddon"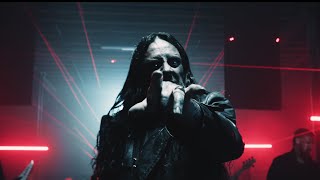 When clicked, this video is loaded from YouTube servers. See our privacy policy for details.
Thy Art Is Murder ascended the ranks of extreme metal's top-tier bands with a meteoric underground rise as explosive as humankind's seemingly inevitable descent into doom and death. With their new album, Godlike, Australia's most harrowingly brutal export since George Miller's Mad Max franchise invites audiences worldwide to join them in a fresh Armageddon.
The sixth explosive album in the band's arsenal, Godlike cements Thy Art Is Murder as death metal's modern torchbearers. A soundtrack to a divisive postmodern dystopia, Godlike sees Thy Art Is Murder explore new depths and dynamics without sacrificing an ounce of intensity or urgency the band have staked their career on.
Recorded with their longtime producer and mixer, Will Putney, across the album's 10 nihilistic tracks Thy Art are masters of their craft as they deliver sharp stabs, guttural descents and groove with muscular athleticism and confidence. Frontman CJ McMahon gives his strongest performance ever as he belts through lyrics that thematically confront how cycles of violence continue over time and feelings of separation in a hyper-polarized world.
Thy Art Is Murder's thinking-person's blackened death metal has challenged, provoked and inspired audiences around the world. Through relentless hard work, Thy Art have become one of the most successful extreme metal bands Australia has ever produced, making history on their own terms. Backed by an uncompromising discography, the two-time ARIA-Award nominees have smashed chart records in their native country as the first homegrown extreme metal act to debut in the Top 5 with 2017's Dear Desolation.
Their electrifying and incendiary performances have seen the band do countless laps of the globe, becoming tourmates with genre-titans like Cannibal Corpse, Slayer, Kreator, Lamb Of God, Killswitch Engage and Parkway Drive, alongside playing crucial festivals like Summer Breeze, Download, Graspop and Wacken.
Join Thy Art Is Murder when they enter Godlike mode this coming September.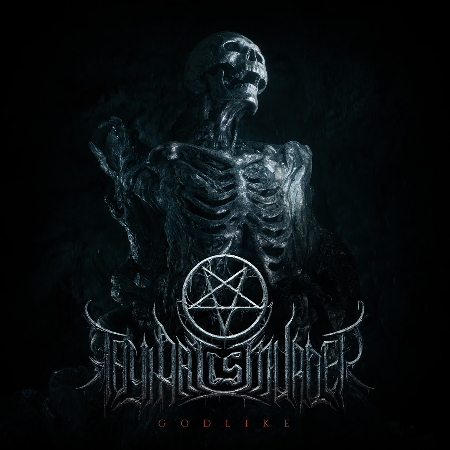 Tracklisting:
1. Destroyer of Dreams
2. Blood Throne
3. Join Me In Armageddon
4. Keres
5. Everything Unwanted
6. Lesson in Pain
7. Godlike
8. Corrosion
9. Anathema
10. Bermuda
Thy Art Is Murder online:
Website| Facebook | Instagram | Twitter